Disclosure: Post sponsored by Lunchbox but all opinions are my own.
I remember growing up and feeling like I was free as a bird when I would ride my bike. It didn't matter what time of year it was, we were always outside playing and riding bikes. Now as mom it's like a rite of passage for our boys to get their own bicycles. Sharing the experience with his first Schwinn with you, great information on bike riding and an awesome sweepstakes Schwinn has going too!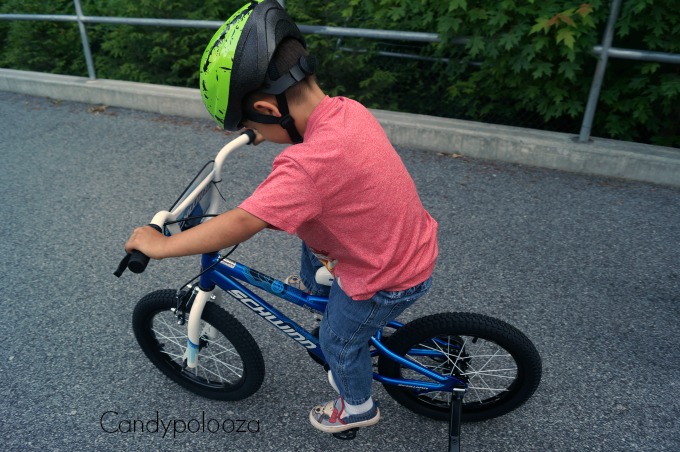 As a parent it's hard to see your kids fail and I think it's a true test of how a child will deal with failure when they are learning to ride a bike. Because you know if you've ever ridden a bike before, you will fall once or twice. Or many times. There's nothing wrong with it it's just part of learning. But it's also the hardest part as well. Learning to ride a bike using the new Schwinn SmartStart bicycles I feel a child is able to gain confidence in learning to ride a bike because of the empowerment it will give your child.
As you'll see in the video featured below the best way to start learning how to ride a bike is by taking off the pedals and training wheels. It's all about the glide ya'll! Well unfortunately for Ezra his parents are shorties so he's a shorty and his little legs were still too short to reach the ground so we had to keep the pedals on. I'm hoping that by Summer's end he'll be gliding and riding his bike all on his own.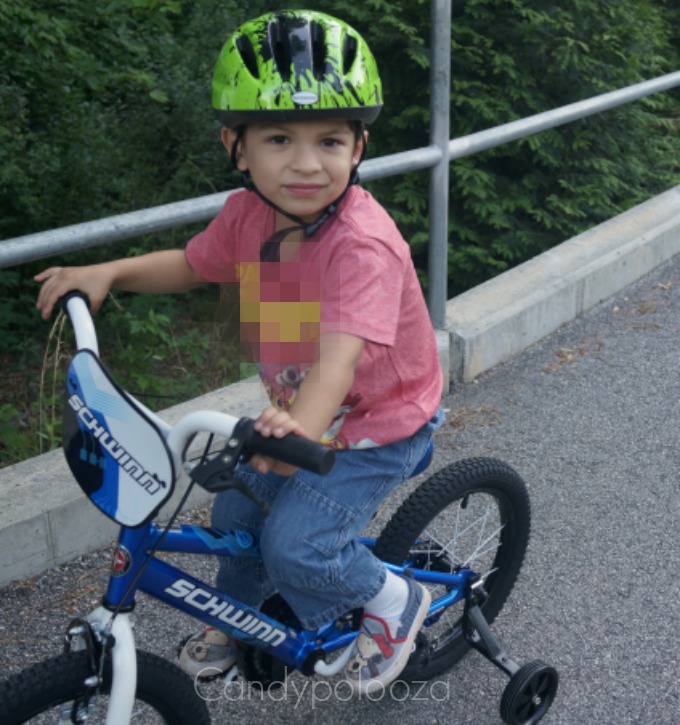 It makes me so sad and happy to see this picture. Sad because he's growing up and not a baby anymore but happy with how much he's grown in the past year.
So let me now tell you about his new bike! We purchased it at  Toys"R"Us and he was so excited for daddy to build it for him. Here's what makes the Schwinn SmartStart bikes so awesome:
Light-weight for stability
While Ezra is strong he's new to riding a bike so having a light weight bike is important for me so that he can maneuver it and not get discouraged.
The seat is shaped and sized to fit a child 
This was one of the first things I noticed about this bike. The shape and size of the seat. While it's perfect for him it's just the length of his legs that is lacking.
When a SmartStart seat is raised to fit a growing child, the distance from the seat to the handle bars increases. This increases the reach distance and will allow the bike to grow with them
I always want more bang for my buck and the Schwinn SmartStart bike offers that in how it "grows" with your child.
The grips are smaller for smaller hands
Again the boy is little. He needs to be able to feel like he can handle the bike on his own. And he totally does with his SmartStart bike.
Like all Schwinn bikes, SmartStart bikes have a limited lifetime warranty for as long as you own the bike
More bang for my buck and a lifetime warranty! Nuff said!
Here's a cool infographic for you on the basics for riding with young riders: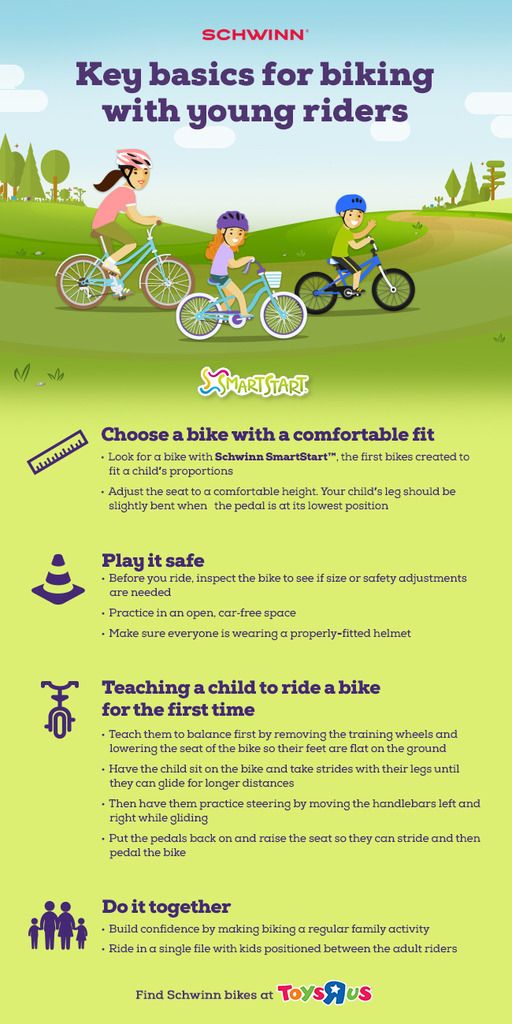 One of the most important components of riding a bike is a bike.. duh. But seriously you need a helmet! Get yourself and your kids helmets to prevent head injuries. Schwinn has fabulous options! You can find them in the bike area.
Here's a quick video guide on how you can teach your child how to ride a bike:
Info on the Boys 16 Inch Schwinn Burnout SmartStart Bike:
Product Description: The Schwinn Burnout 16 Inch bike is a great choice to get a new rider started on their cycling journey. Not only does it come with colors and graphics that will win them over, but it has hidden benefits that will make it easier for little bodies to pedal and ride. Each Schwinn SmartStart bike is built with a child's proportions in mind. The grips are smaller, the pedals are closer together, and the seat is angled in such a way that the body is positioned to make pedaling less stressful. If your child is more comfortable, then they will want to ride, and learning will be less frustrating for everyone involved. Plus, you can't loose with the Schwinn name, since it is backed with a limited lifetime warranty for as long as you own the bike, and Schwinn has been building great kids bikes since 1895.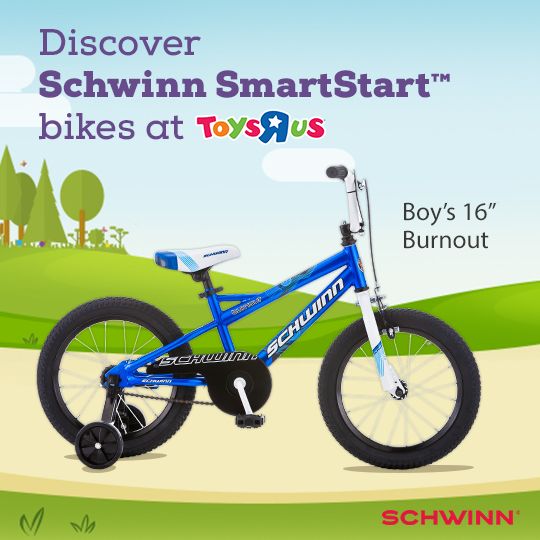 Make sure to enter the sweepstakes!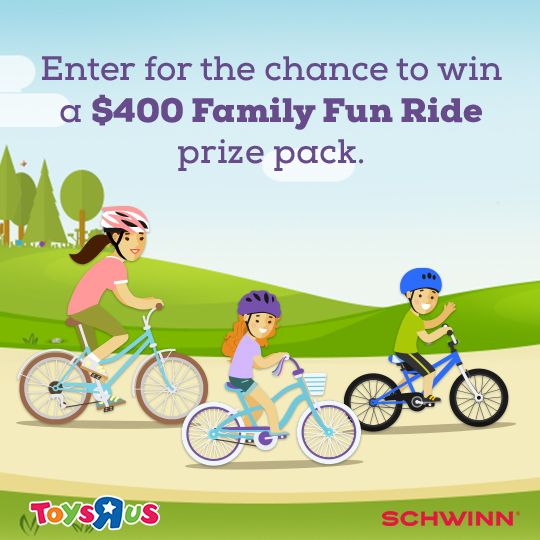 Schwinn SmartStart Family Ride Sweepstakes
Good luck everyone!
Question: Do you like to go on bike rides as a family?
Happy Riding!!
Candy