This is part of a sponsored campaign with DiMe Media and Coca-Cola. However, all opinions expressed are my own.
When I was growing up I don't think college was pushed on us. I honestly think it was assumed we would go. If we would finish was a different story.. but we were going. As a mother now I think about my boys, my nieces and nephews and hope they too include college in their future plans. I am so excited to share the amazing partnership between Coca-Cola and the Hispanic Scholarship fund for the Coca-Cola HSF For The Dream National Scholarship Program and hope for the future college students in my family and yours. I'm so excited for our kids to get to this point so I wanted to make sure that if you children headed to college they too can get their scholarship applications ready!
This is amazing news and I'm super excited for it! "Coca-Cola is proud to continue a long-standing relationship of 35-years with HSF, the nation's largest not-for-profit organization supporting Hispanic American higher education, helping Hispanic families prepare, plan and pay for college." As part of the  scholarship program they hope to provide Hispanic families with the resources needed to put their teens on the fast track to college! It was very exciting to hear that Coca-Cola made a huge donation of $150,000 to the Hispanic Scholarship Fund! The money will be awarded as college scholarships to qualifying students who apply during the application period of January 1 to March 30, 2016 at coke.com/ForTheDream! Your child, tu hijos tienen la oportunidad para ir al colegio don't not let them go. I feel so strongly about this, you guys have no idea.
I remember when I was preparing for my high school graduation and college I applied for every scholarship that I was eligible for. Had I know about this scholarship back then it would have definitely been on my list to apply for! With my niece being a high school freshman it's not too early to get her thinking about college and scholarships.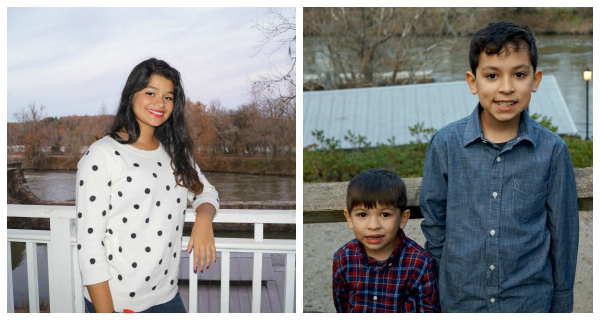 I was just talking to her the other day about how important it was for her to start thinking what she wanted to do with her life. The last four years of school go by so quickly! I can't wait to see the amazing things our kids are going to do. Coca-Cola's #ForTheDream program empowers Hispanic families to prepare, plan and pay for their teen's college education, and inspires Hispanic students to pursue their higher education dreams and become future leaders. This is definitely a scholarship I will send over to my niece to apply for when the time comes and one my boys will also apply for.
Question:
Who in your circle is about to send a child off to college? Have they considered applying for this scholarship?
Cheers to our future college students and #ForTheDream!!
Candy