The first day of school can be daunting for any child, for a military child there's an extra bit of nervousness on the first day. New home, new city, new school, that's a lot of news. I think back to Big A's Kindergarten year. Since then we have moved and he's been the "new kid" one more time. Here's a few tips for students and parents on how to make back to school an easy transition for a military child.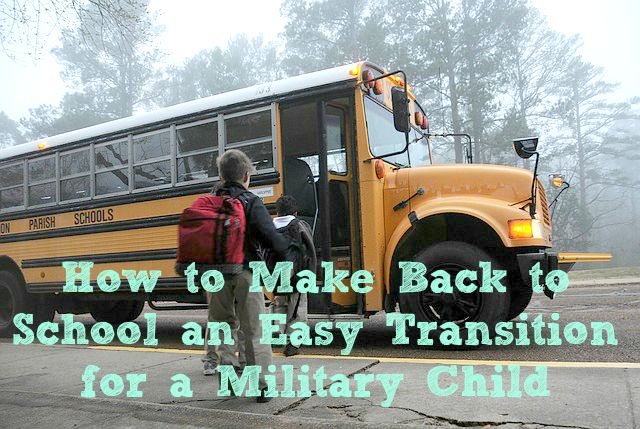 Summer and Christmas holidays are known as "pcs season." We moved last January so Aramis went thru this very same situation. He was the new kid. Honestly I couldn't say one season is harder than the other at this point. Both are hard and I'm speaking from a parent's perspective. Thankfully he enjoyed being the new kid, he's very enthusiastic and friendly like his mommy.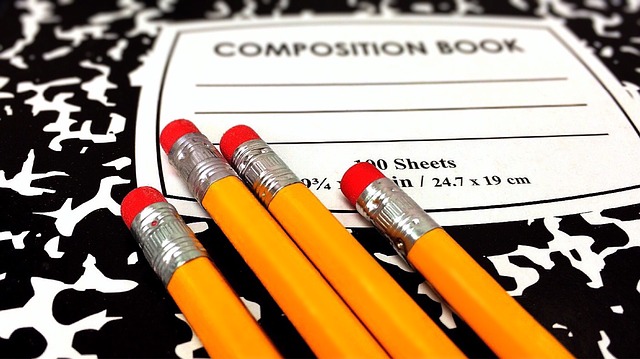 Share the following tips with your children:
Be Welcoming
I always tells my kids that when there is a new student to always be nice and welcome them. It's a bit of the "Golden Rule" that kids can do for one another and other new students not just military. I would want someone to be nice to my new student so I ask my student to be nice and welcoming to the new students.
Be Helpful
Depending on how large a school is hallways can get very confusing. Talk to your students, if they see a student that looks lost, they probably are. Encourage them to help out the new student by asking where they are headed to and either walk them or provide directions. They might just make a new friend too. And encourage them to ask questions! Nothing breaks the ice than saying, "Where did you move from? or "Are you new here too?"
Speak Up
If you have a shy child, this could be a little more challenging, but you should always encourage them to speak up or ask questions. This will help build their self-awareness and thinking processes. As they get older this will be the norm for them and they will become more self reliant too. I love the idea of raising men that will be excellent communicators and advocates for themselves.
TIPS FOR PARENTS
First Day Pre-Run
Is it a little crazy? Maybe?? Ok I totally did this my kids Kindergarten year. I didn't get him up and dressed but I timed myself to see how long it would take to get to his school and look over the drop off areas etc. I was the spazz mom that made sure to check the drop off/pick up areas. It made me feel better.
Make Contact with Teacher, Front Office Staff & Administrators
This I can tell you first hand from the perspective of front office staff that is a great idea! When I worked at Tinker Elementary we had a new student that knew limited English. Her father left a few phrases in their native language where we could communicate with his daughter in case she came into the office. It's a great idea to get to know their teacher and staff. That way there is open communication between all in case of any problems.
Continuous Encouragement
Yes, continuous encouragement. While this might seem like a given, sometimes we forget. During dinner, ask each child about their day and encourage them to always do their best. In the morning before they step out the door, tell them how proud you are of them and how well they are doing in a new school. Those words mean so much to our kiddos.
Aramis is starting a new school year at his semi-new school; it'll be his first full school year in Georgia. We should be here three years so he'll be a pro at back to school next year and hopefully won't be as nervous. I'm hopeful that future moves will prove to be just as easy a transition for him and Litte E when he starts school. I'm so proud of my boys and hope that this lifestyle; while not permanent, will help shape them into more adaptable young men and adults.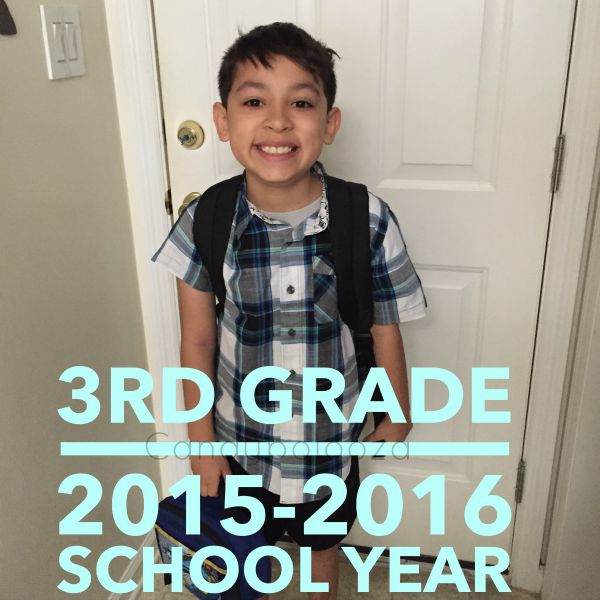 What tips do you have to share? Leave them in the comments! 
Cheers,
Candy