Yes! Disney scored a touchdown with Saftey on Disney+ this holiday season. I have to be honest with you, I'm not really one for sports films. I mean it depends on the film, but I've never seen Friday Night Lights. I realize that's blasphemy, me being from Texas and all, but everyone has different tastes. The story of Clemson University football safety, Ray McElrathbey will truly fill your tank on all that is good and football. Also, it's a huge bonus for you if you are a Clemson Tiger fan. Thanks to Disney for the opportunity to screen the film early. Safety is now streaming on Disney+!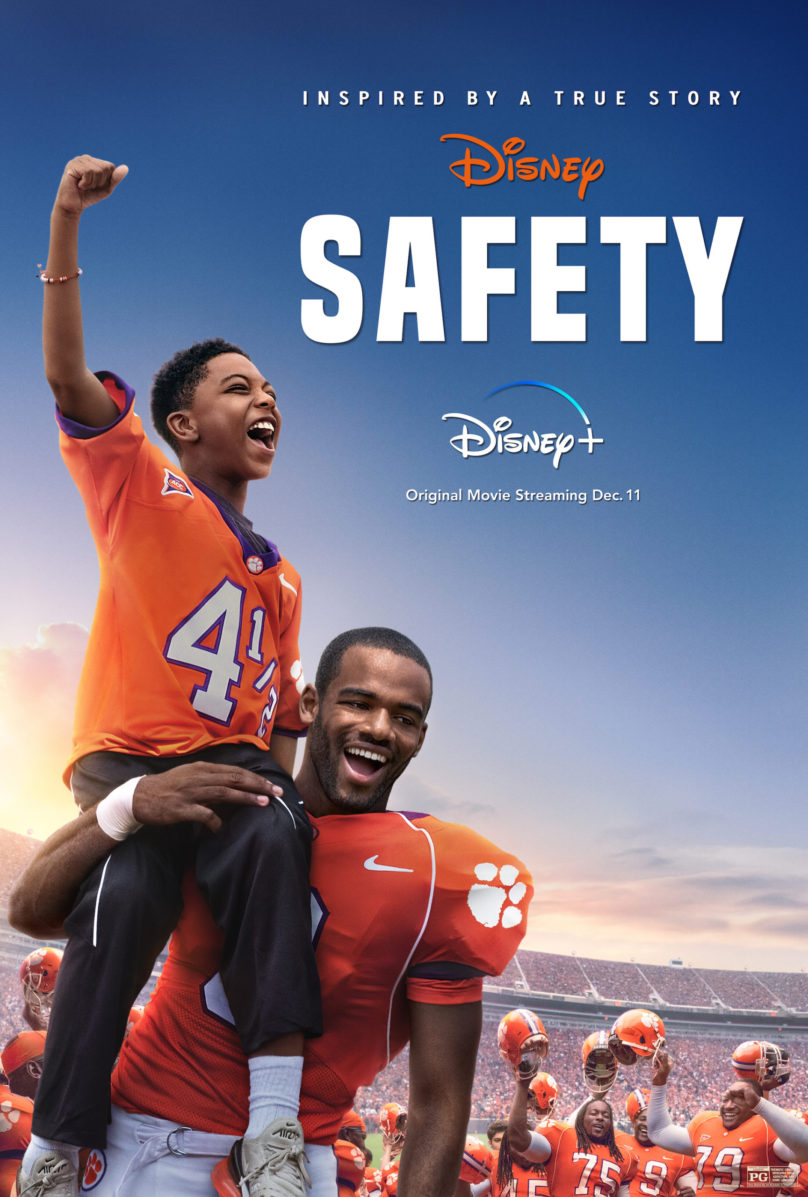 What I Loved
Safety is a great film for everyone, including sports fans. If you are like me and not normally into sport-related films, you'll enjoy it. McElrathbey's story is an example of courage that showed amazing strength and love for his family. While the film is based on a true story, it gives views a glimpse of how he deals with all of the situations life sends his way. He shows that family comes first no matter what.
When we think of family, we think of our immediate family, you will see that family also comes in the form of a team that comes together to support their teammate. McElrathbey never lost sight of his goals and pushed on. Truly an inspiration.
What I Didn't Like
Honestly, there wasn't much I didn't like. I'm not a Clemson fan, so there's that- but it didn't keep me from watching and appreciating the grit and passion Ray-Ray has for his family and teammates. And it's not like the film could have been made with a random team, it's part of the Clemson story. Fahmarr needed a spanking in a few scenes, but not even knowing his full story- that baby just needed love and attention he wasn't getting. I bet their family is super proud of both of these young men.
Okay for Kids
This family-friendly movie but it does include some family trouble. His mother is in custody and in a treatment facility for abusing drugs. This fill can open an honest conversation about what happens when someone abuses drugs, so expect that. You will find that the film brings to the forefront being focused, driven, and determined. There are plenty of great conversation starters for you to try with your kids too. Get them talking about college and what they would want to study. Overall I'd say it's a great family film that shows how discipline and being true to yourself will get you far.
There is a love interest in the film, but it's very muted. The main story is of Ray and his brother, they did a wonderful job keeping the focus on the two.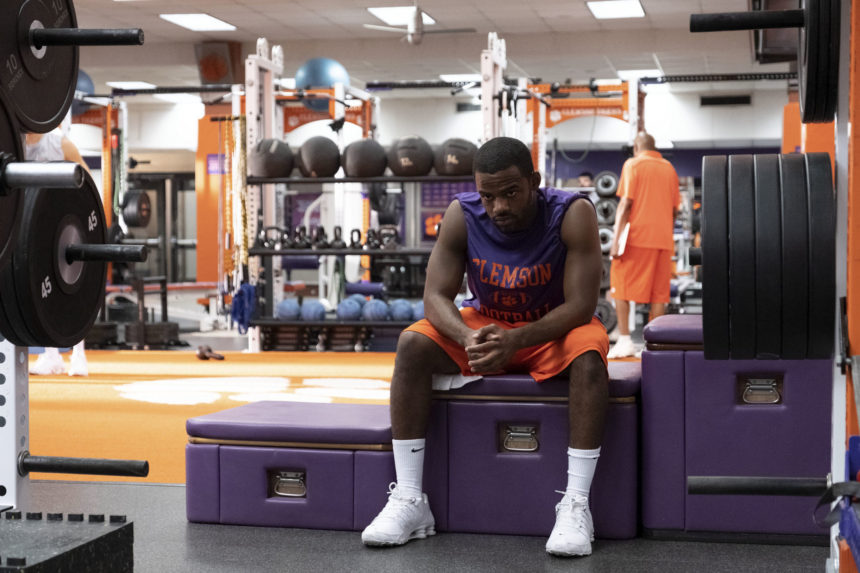 About Film
"Safety" is a drama inspired by the empowering story of former Clemson University football safety Ray McElrathbey (Jay Reeves), a young man facing a series of challenging circumstances, whose dedication and persistence help him to triumph over repeated adversities. Aided by his teammates and the Clemson community, he succeeds on the field while simultaneously raising and caring for his 11-year-old brother Fahmarr (Thaddeus J. Mixson).