If you are looking for a remarkable holiday film that will bring you all the holiday cheer, look no further than Jingle Jangle: A Christmas Journey, coming to Netflix on November 13th. Writer and Producer David E. Talbert wrote the film with the magical vision of films he loved growing up and created a beautiful film with representation in mind. Jingle Jangle will be the holiday film you and your family to enjoy for many holidays to come. I honestly get chills writing that because that's how I felt as I screened the film, thanks to Boutique Publicity. I can't wait for you to see the film and fall in love with it as I have. Yes, I watched a Christmas movie in October and LOVED every minute of it.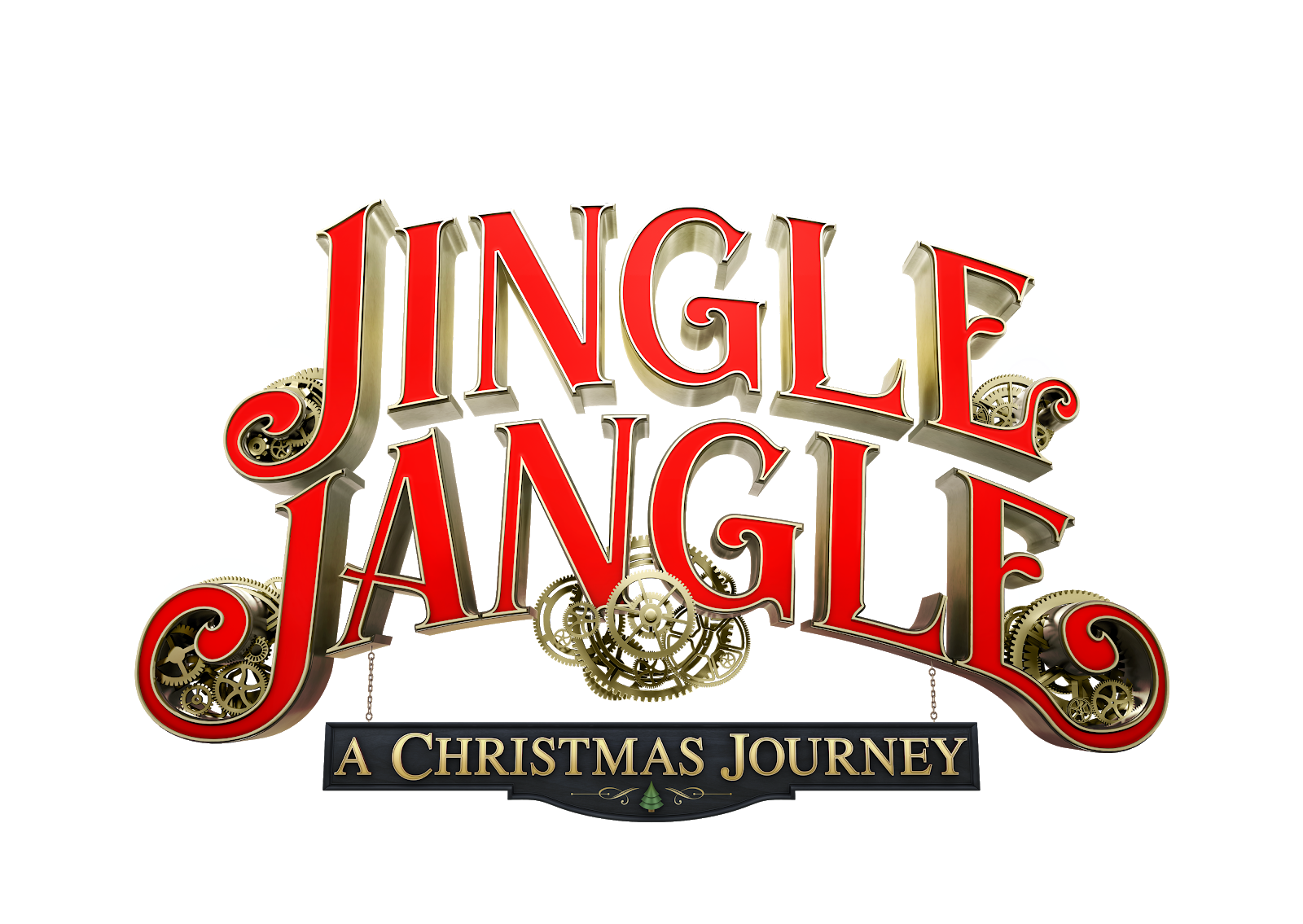 As I sit here listening to Christmas music, I'm thinking about the film and everything I loved about it. Ezra watched it with me and he was so excited to sit and watch a holiday film with me. This year has been filled with so much chaos and disruption, our children are looking for that together time. We need a good holiday season my friends. The holidays are a special time for me. I love the feeling of hope and love that comes with this time of year. You're going to LOVE this film and everything that it stands for.
Easter Eggs
I don't know about you, but thanks to Disney films I am always looking for Easter eggs in films. While we don't think about it when we are captivated by a film the writers always add a little bit of themselves in the film and Jingle Jangle is no different. During the interview writer and producer David E. Talbert shared his favorites like Chitty, Chitty Bang, Bang, The Whiz, The original Doctor Dolittle and Mary Poppins are a couple of films that influenced him as a child and he wanted people of all colors and backgrounds to be represented in films that also shared a world of wonder. Here's what Talbert included in the interview that I thought was so interesting and wonderful because we'll learn so much from this film. "All of the names of the buildings are named after African American inventors and innovators. One is Sisson Arms, that's Lyn's father who is the first Black optometrist in Las Vegas. You have Tharpe's Music, that's Sister Rosetta Tharpe who is considered the Godmother of Rock and Roll. You have A.M. Woods, which is on the corner, that's my Great Grandmother who was the invention of heart for me and love." Keep your eyes peeled friends! 
What I Loved
Visually the film is absolutely stunning. There are so many things to look at you'll find you will want to watch the film over and over. I've watched a few more times since I reviewed it and I see new things each time. The Easter eggs, of course. From the beginning of the film, you'll notice that sprockets and gears have a lot to do with the film and its characters. I don't even want to spoil it for you, so I'll just leave that as a note to pay attention. The actors are able to bring to life a beautiful film that has so much meaning to families. The importance to not give up on each other, never lose hope, never give up, and always find the magic within you. You're going to love this film so much.
The Interviews
Thanks to my friend Tessa from MamasGeeky for sharing her interview video with me! You'll see me in there. 🙂
Hot Chocolate Jingle Jangle Happy Hour
It was such a pleasure being a part of this press event hosted by Gia Pepper and Danni Rose shared an awesome hot chocolate recipe. We even had an amazing opportunity to spend some time with film Producer Lyn Sisson-Talbert. Sisson-Talbert is actually married to the film's writer and director David E. Talbert; it was a sweet surprise when he came onto the Zoom. Lyn shared some insider info with us about the film. Turns out one of the child actors, Kieron Dyer auditioned on his birthday. It was his first time auditioning and that was all he asked for on his birthday. Little did he know that he'd get the part! Talk about a birthday wish come true. This was such an awesome moment as mothers together talking about the importance of family and what it meant to finally have the film come to life on the screen. I'm now a huge fan of the Sisson-Talbert team and will be keeping my eye out for their future projects. Truly incredible family.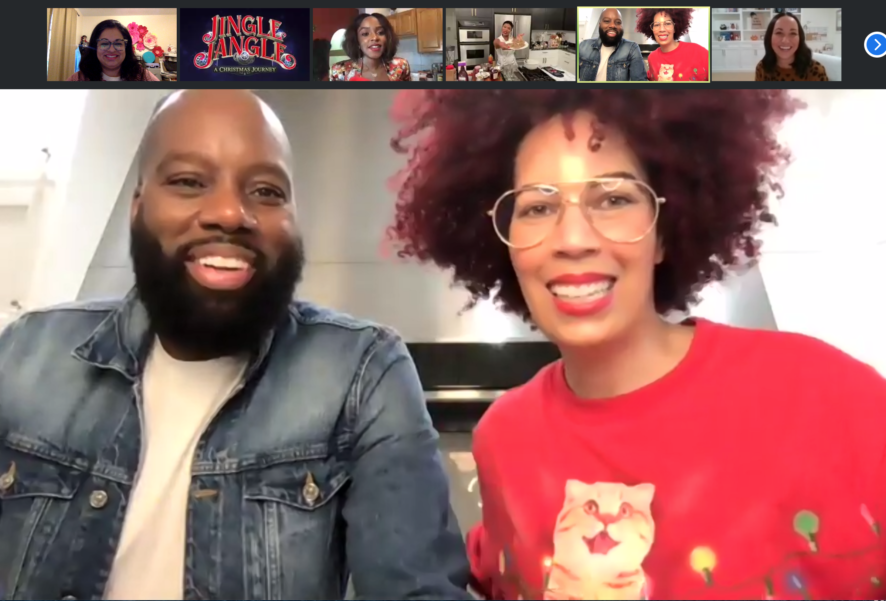 ABOUT JINGLE JANGLE: A CHRISTMAS JOURNEY
A musical adventure and a visual spectacle for the ages, Jingle Jangle: A Christmas Journey is a wholly fresh and spirited family holiday event. Set in the gloriously vibrant town of Cobbleton, the film follows legendary toymaker Jeronicus Jangle (Academy Award winner Forest Whitaker) whose fanciful inventions burst with whimsy and wonder. But when his trusted apprentice (Emmy winner Keegan-Michael Key) steals his most prized creation, it's up to his equally bright and inventive granddaughter (newcomer Madalen Mills) — and a long-forgotten invention — to heal old wounds and reawaken the magic within. From the imagination of writer-director David E. Talbert and featuring original songs by John Legend, Philip Lawrence, Davy Nathan, and "This Day" performed by Usher and Kiana Ledé, Jingle Jangle: A Christmas Journey reminds us of the strength of family and the power of possibility.
Written and Directed by David E. Talbert
Produced by Lyn Sisson-Talbert, p.g.a., David E. Talbert, p.g.a., Kristin Burr, p.g.a.,
John Legend, Mike Jackson, David McIlvain
Cast: Forest Whitaker, Madalen Mills, Keegan-Michael Key, Sharon Rose, Phylicia
Rashad, Anika Noni Rose, Kieron Dyer, Justin Cornwell, Lisa Davina Phillip, Hugh Bonneville
Watch the Trailer NOW