What's your favorite musical movie? Are you good at movie trivia? I'm co-hosting this month's Netflix DVD.com Tweetchat! I'm so excited and I hope you will join us to talk all musical movies from now and our favorites from the past! Make sure to join us for the Netflix DVD Tweetchat!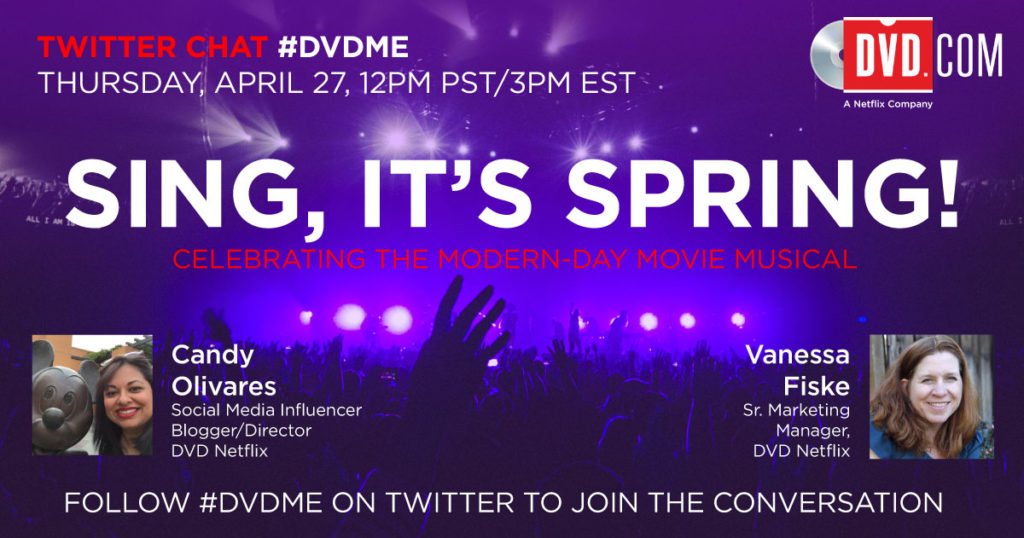 Get ready for the chat by heading over to dvd.com and adding all of your favorite musical movies to your queue or live streaming them! I've been doing my research so make sure you bring your "A-game!"
Who to Follow:
Vanessa Fiske @LifeMixologist
Yours truly  @Candypo
Hashtag: #DVDME
Time: 3pm EST/ 12pm PST
We're gonna have a BLAST!
Question:
Let's get the fun going! What's your favorite musical movie?
Tweet you Thursday!
Candy