Yes, it's just a look at Marvel Studios Thor: Ragnarok, just a little teaser and a little funny. If you're a fan of Marvel Studios films, you know there's always a little bit of cheekiness with these films. Having attended the press junket for Captain America: Civil War I got to see first hand how cheeky this group really is! I'll be sharing more as I receive more info!!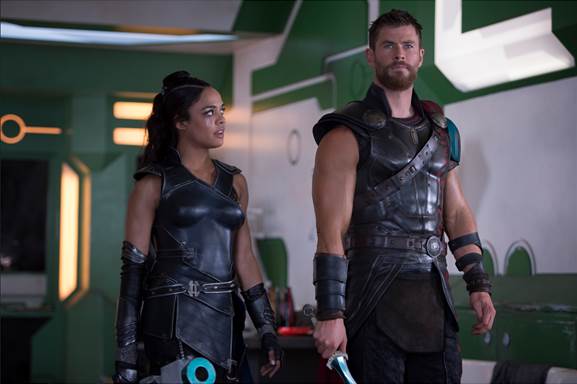 In Marvel Studios' "Thor: Ragnarok," Thor is imprisoned on the other side of the universe without his mighty hammer and finds himself in a race against time to get back to Asgard to stop Ragnarok—the destruction of his homeworld and the end of Asgardian civilization—at the hands of an all-powerful new threat, the ruthless Hela. But first he must survive a deadly gladiatorial contest that pits him against his former ally and fellow Avenger—the Incredible Hulk!
"Thor: Ragnarok" is directed by Taika Waititi and returns Chris Hemsworth starring as Thor and Tom Hiddleston reprising his role as Loki. They are joined by Cate Blanchett, Idris Elba, Jeff Goldblum, Tessa Thompson and Karl Urban, with Mark Ruffalo and Anthony Hopkins.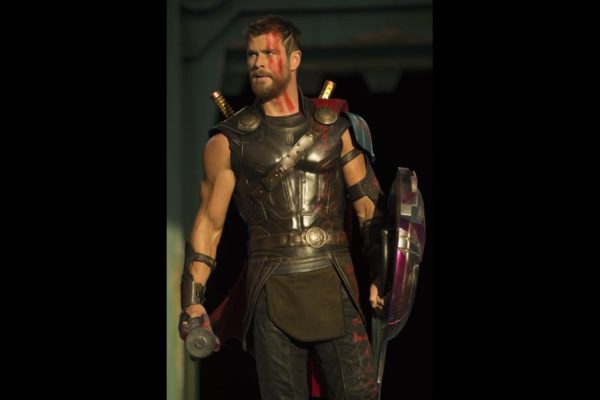 Check out the latest trailer of Thor: Ragnarok!

Pretty awesome right?!! Eeek I cannot wait!
THOR: RAGNAROK opens in theaters everywhere November 3rd! 
Question:
Which do you like best? Thor with short hair or classic Thor with long?
Cheers!