In years past, we associated education with children and teenagers. Today, learning opportunities are open to everyone, and there's an ever-growing range of options available for adults in all seasons of life. In this post, I'll discuss effective ways to discover learning and training opportunities as an adult.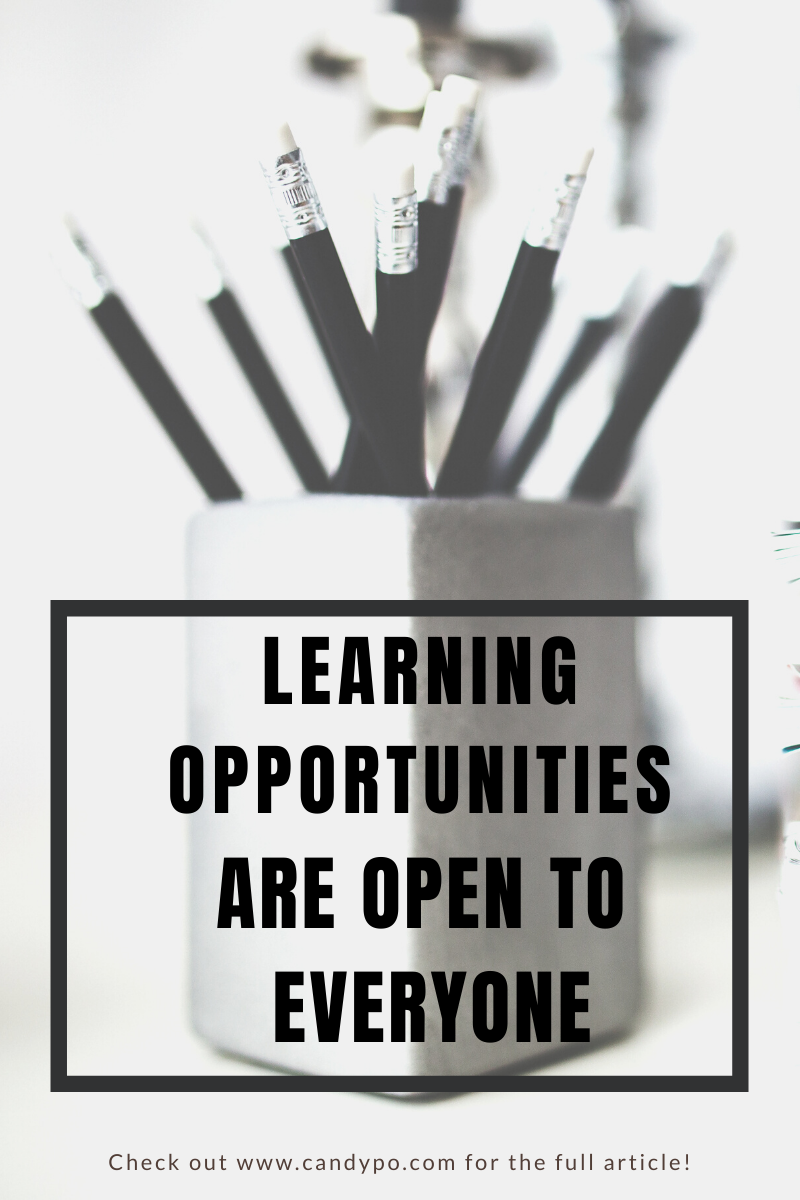 Online Courses
Online courses are one of the most accessible ways to study and enhance your career prospects. Online study enables you to learn while you work or manage a household, and it has also opened up a much wider range of programs to a vast pool of students. You can learn about everything from history and digital marketing to web design and massage therapy online. Online learning is ideal for adults who have children, those who work full or part-time and those who would have liked to have studied earlier in life but didn't get the opportunity.
If you're interested in changing your career, or you want to gain new skills, research online courses, compare programs and read detailed information about the content, duration and skills you'll gain.
Media and the Arts
There are several ways to learn, and people respond differently to certain techniques and methods. Traditionally, teachers and educators have used books and guides to illustrate points and help pupils to learn, but today, there is a vast range of resources available. From interactive online courses and exercises and videos and TV shows, media and the arts have an increasingly influential role to play. Consider the impact of watching documentaries, movies or stage shows, for example. Productions like those by Travis Preston with CalArts theater bring stories to life, creating a memorable and engaging experience. The human brain processes visual content up to 60,000 times faster than text and we tend to recall and remember information better when we can see images or watch clips, live action or camera footage.
Practical Training and Apprenticeships
Many careers involve practical skills and mastering specific procedures, actions or processes. Practical training and apprenticeships provide opportunities for people to learn on the job, develop their skills and enhance their career prospects. There are several options available, including workshops, long term courses, internships, entry-level jobs and apprenticeships and online tuition. You can train in everything from plumbing and hairdressing to beauty, cooking and car maintenance. The beauty of this kind of training is that it offers flexibility. Some people undertake training to get a job but you can also learn to discover new hobbies, set up a side hustle or develop skills you've always wanted to have.
If you like the idea of enrolling in a workshop or getting an internship, use the Internet to discover opportunities or find placements and courses, or contact organizations that offer training for students or pupils.
It is never too late to learn, and more and more adults are taking advantage of opportunities to expand their skill sets, enhance their career prospects and gain qualifications. If you're keen to embrace adult learning, why not consider online courses or practical training and apprenticeships or broaden your horizons by exploring new learning techniques?