Can't decide between a relaxing beach holiday and a vibrant city adventure? How about Miami?! 'The city by the ocean' offers you the best of both worlds and could be the answer. With so many exciting things to see and do, the south Florida city attracts over fifteen million visitors each year- and that figure is steadily increasing. In fact, last year, more tourists visited Miami than ever before. If it's somewhere you'd like to check out, here are a few things to add to your itinerary and making the most of Miami!
Spend Time on the Water
Spending time on a yacht is always going to be a luxurious option, however it might not be entirely out of your price range. If you're travelling with a group you could split the cost with a group of friends, or you could go on a boat ride which would last a few hours rather than a full day. If you rent a boat in Miami, you have the chance to explore some hidden gems, take Caladesi Park island for example. This is one of the few relatively unknown islands along the Gulf Coast, you can only access it via water meaning it's relatively untouched.
Eating and Drinking
There's no shortage of cafes, restaurants and other eateries of all cuisines in and around the city, and you won't struggle finding the perfect place based on your preferences. But if you want to do something different, how about going for a picnic or barbeque on one of Miami's beaches or incredible parks? Make a day of it in the sunshine, taking in all of the flora and fauna. There are lots of markets all over Miami where you can buy the freshest of ingredients and cook them yourself at your accommodation if you've gone with self catering. You can enjoy your pick of delicious fresh seafood, meat and vegetables, You could even cook some authentic Miami dishes like churrasco, arepas, Cuban sandwiches and stone crabs.
Get on the Rail
Hopping on the train is a fantastic way to explore Miami. You will get to experience all the must-see attractions and landmarks on an incredible sightseeing city tour, and can easily get from A to B without traffic and congestion. The trains designed for touring Miamia are kitted out with kitchens so can serve full, hot meals as well as snacks and lighter bites. If you want to upgrade, the highest quality trains even have an upper-level observation car, with windows that curve across the ceiling for all round views.
Immerse Yourself in the History and Cultura
Miami is known as a city of culture, so there are often art events, festivals and exhibits being held throughout the year. There are plenty of fascinating museums to explore, and the diversity of the population makes it an interesting place to visit. The city is 70% Latino, with two-thirds of residents speaking Spanish as their first language and so the Spanish influence won't be overlooked. Take Little Havana/La pequeña Habana for example, the vibrant Cuban heart of Miami, with Latin American art galleries and busy restaurants. Cafes with walk-up windows sell Cuban coffee to cigar-smoking patrons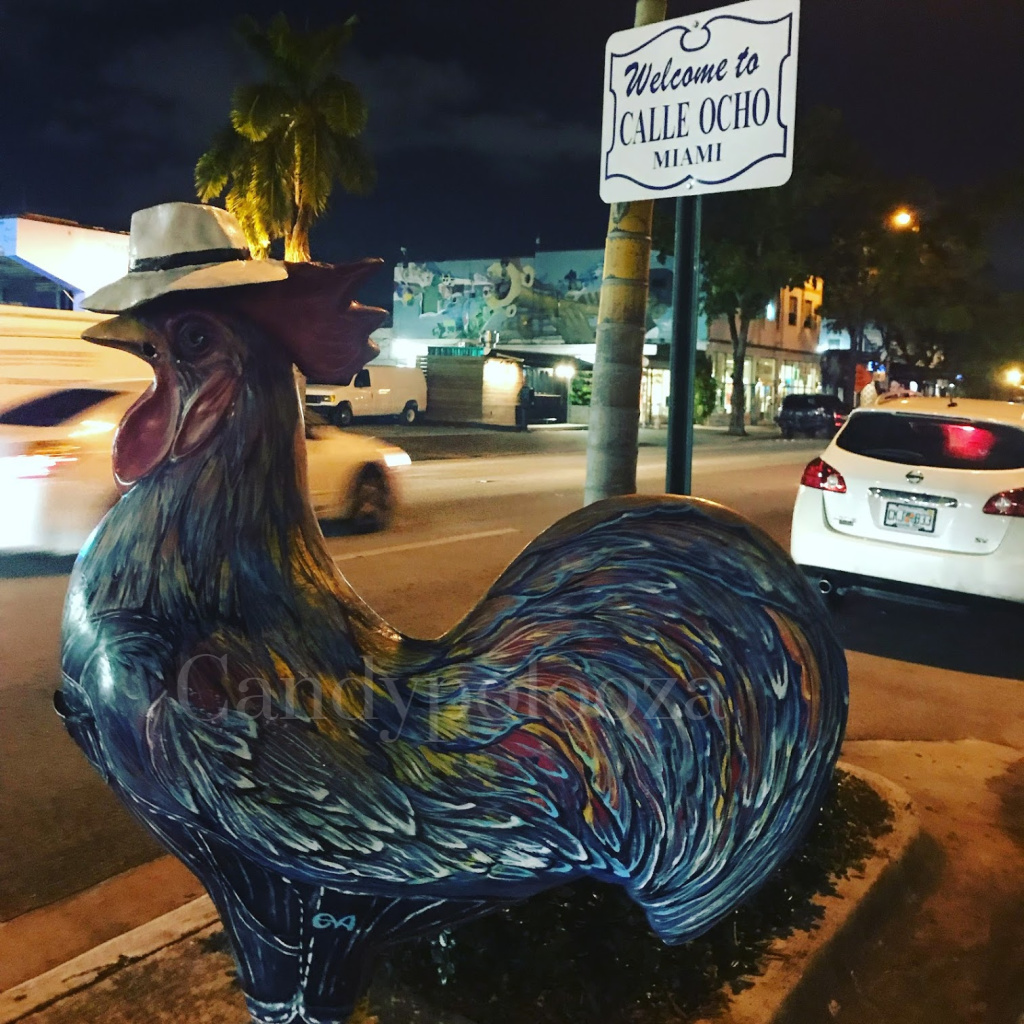 Question:
What do you know about Miami and where do you recommend to visit?
Cheers,
Candy