We all know how much Texans love being from Texas. We show our state pride by displaying something with the state of Texas in our home. When you're a military family like we are, I find that a lot of families enjoy showing off where they've been by decorating with state wall art. Introducing Fine Art America, if you haven't checked out their state art, go give it a looksy. You might find a new way to add state pride to your home decor. I've got so many ideas now and since I'll be working with a blank space again, hello pcs, I'm mighty excited!
Fine Art America
 is the world's largest art marketplace and print-on-demand technology company.  Fine Art America has been helping artists sell wall art, home decor, apparel, and other products since 2006 and are home to hundreds of thousands of artists, photographers, graphic designers, illustrators, and iconic brands. I love this! A brand that works with artists. And another cool thing is that you can also upload your own images to print, frame, etc. If you're thinking it's just print on canvas, think again: tote bags, phone cases, shower curtains, pillows, it's pretty impressive.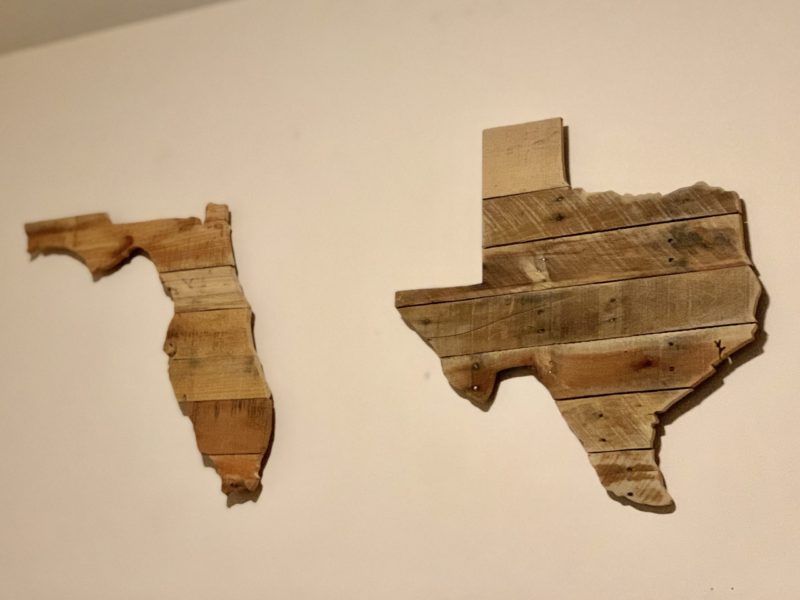 Currently our states are wood made out of pallets. I love the idea of the canvas wall art.
If you've been with me for a while, you know that we've lived in a few different states. Somehow we managed to stay in the southeast and most recently moved west for the first time to Arizona. We're still waiting on our house on post, so once we move into it the fun of decorating begins. This will be the first time we live on an actual installation and the housing looks really nice, it's spacious and has lots of great wall space. I've got a friend that recently moved in so I'm starting to get ideas on how we'll be decorating and setting up the house.

So much amazing art to choose from! There are so many options on the website. You can even make a shower curtain with one of your own images or purchase one of theirs. Color me impressed!
Question:
What area of your home needs a new look? 
Cheers! 
Candy