Month of the Military Child T Shirt Giveaway!
April is Month of the Military Child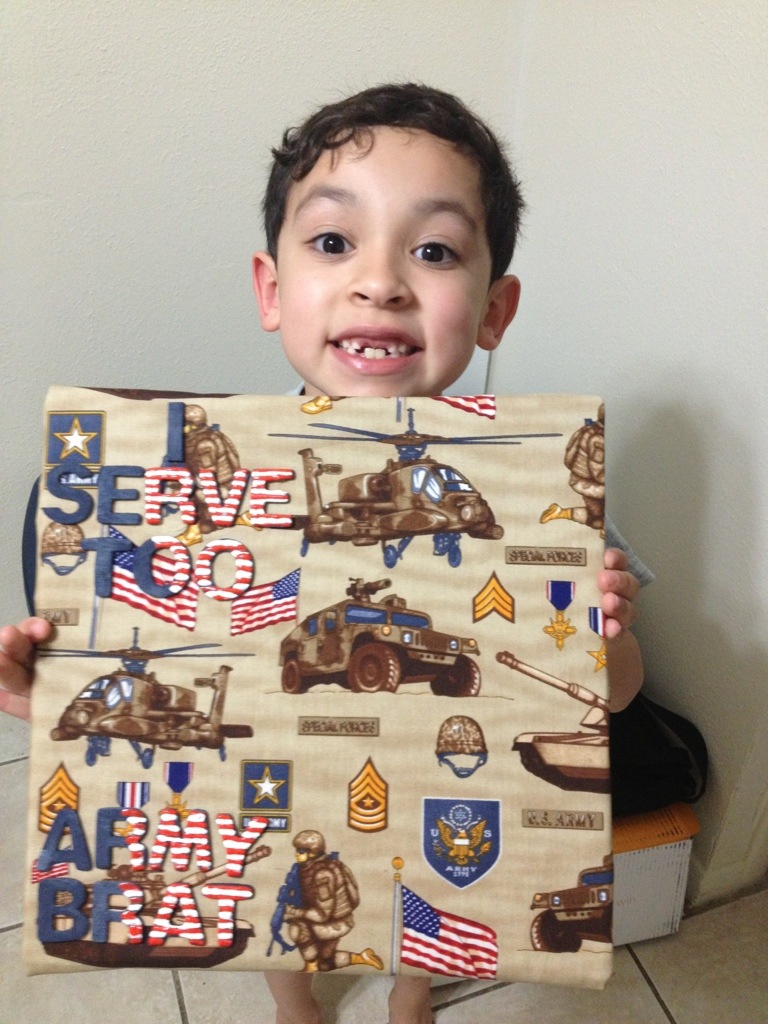 I love to celebrate my children any way possible and this is just another reason. They were both born into the military lifestyle and it's all they know. We move every three years and so far they have  done great. This is Aramis' third home and Ezra's second. Aramis was born in our hometown; our journey with the Army had just begun in 2006 and Ezra was born at our last duty station in Florida. I call Ezra my little Florida orange. Aramis often talks about our forever home when my husband retires. I don't think he realizes how old he will be when he does retire and we do return home. Our journey is definitely an interesting one like the rest of our fellow military families.
I met Tammy from Bravo Tango a couple weeks ago at Blissdom. Such a wonderful person, a former military spouse herself we chit chatted Army for a bit and she told me about her awesome business!
I'm very excited to partner up with Bravo Tango to bring you a great giveaway for a military child t-shirt from their site.  You do not need to be a military family to enter. They also sell other patriotic designs, but the shirt to be won will be the same design as shown below.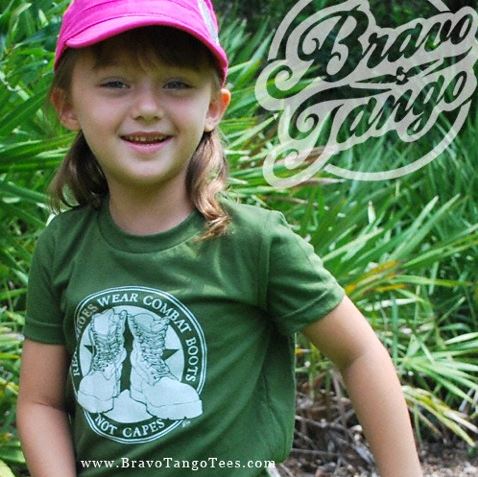 Up for grabs! Unisex children's shirt says, "My Heros Wear Combat Boots Not Capes"