Well here it is.. My recap of my experience at my first ever big blogging conference. Not to say the other conference I attended was not big- but this mama got away for a few days! I know..
CRAZY!
I actually drove to the conference. It was a four and a half hour drive. Just long enough to not get antsy. But I tell you the drive is truly amazing. I love seeing all the longhorn cattle grazing along the roads. I didn't  stop to take pics of them for fear I'd get too close.. LOL I love me some animals!  But check out what I did get to stop and snap a pic of!
Check it ya'll! The Worlds Largest Cedar Rocking Chair!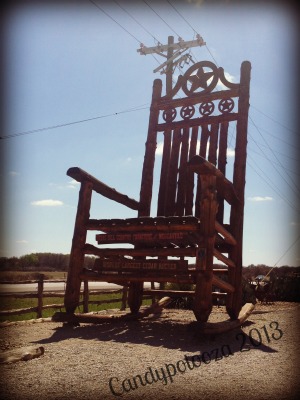 Ok back to the Blissdom fun!
I drove straight to the airport to pick up this pretty lady!
Say hello to Kelley from The Grant Life & The Breakfast Hub  (she's gonna love me for this pic!- LOL)
The conference was held at the Gaylord Texan Resort. If you've never been there or seen it.. I say go check it out! It's AMAZING! One of my favorite pictures there..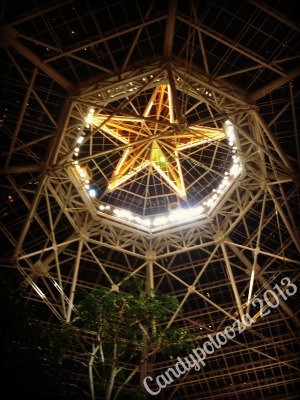 "The stars at night are big and bright deep in the heart of Texas"
Here's another pic!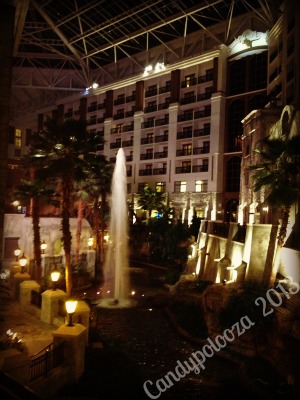 Pretty amazing eh?
There were a slew of amazing speakers at the conference the opening speaker was Scott Stratten. His words- Inspiring and just made you want to tweet your heart out. One of his biggest platforms on social media is Twitter.
Ofcourse I got a pic w/him!
His site Unmarketing 
Ok so on to the good stuff!
Some of the amazing ladies I met at Blissdom. Gosh I didn't get to take pics with everyone, I should have!
 Yeah it's a few pics.. hooked it up with a cool collage!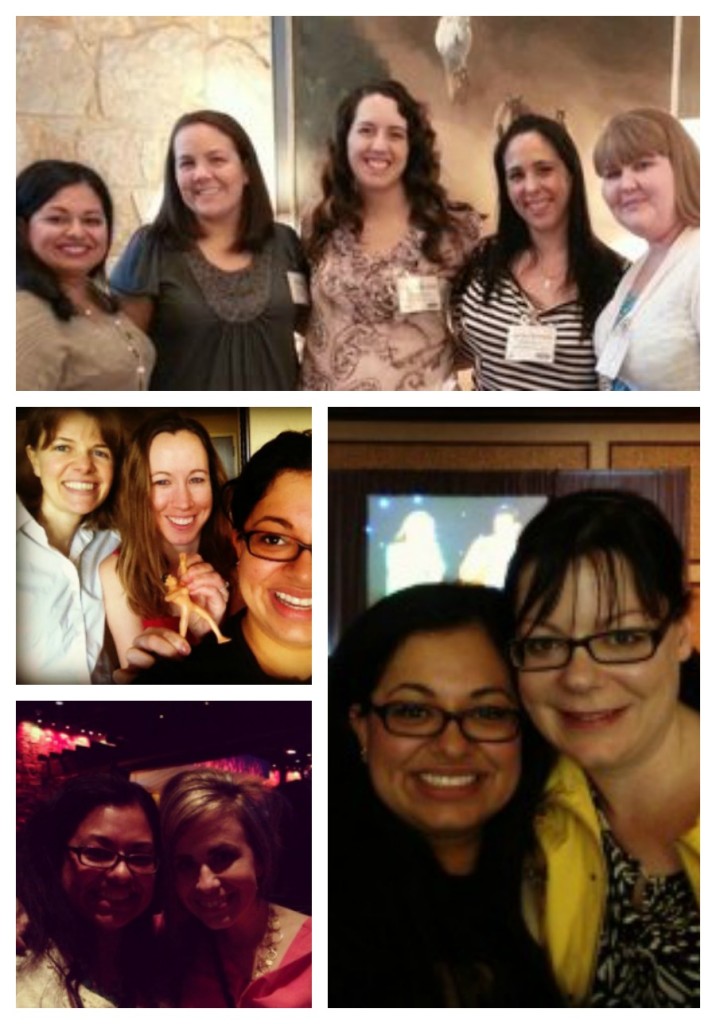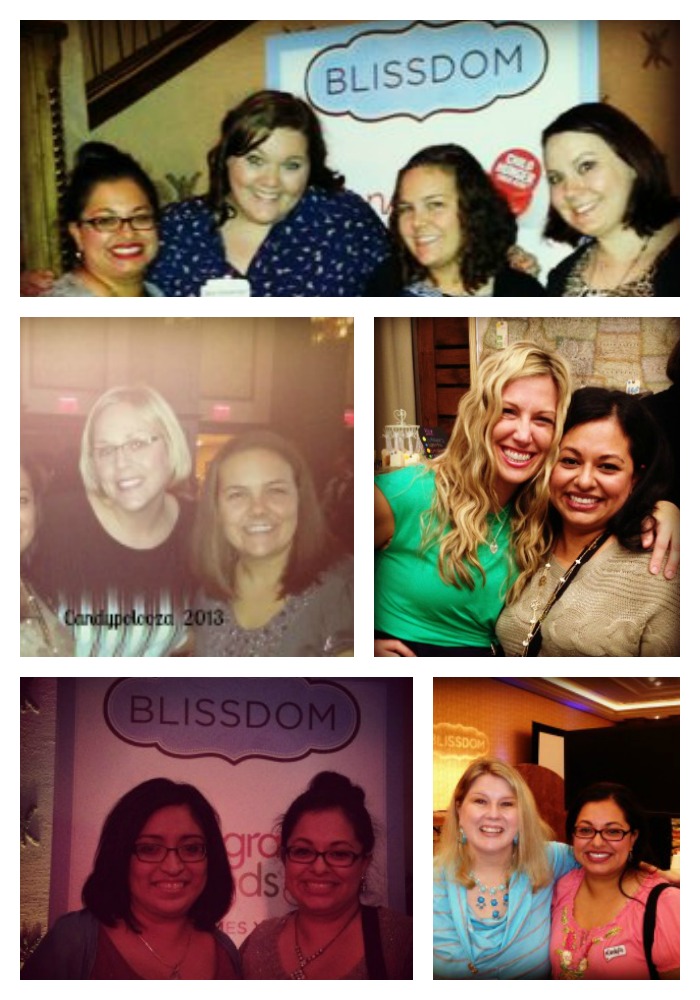 Ok so I had to be in the pics w/these ladies.. so yeah a little Candy overload for you.. hahaha
I'm not going to say it was the worst experience of my life, because I wouldn't have had the chance to get out and meet these amazing ladies. Was it a waste? No it wasn't. I enjoyed the sessions, but will admit that I was totally tweeting during.. That's what we do.. right?!
I also had the opportunity to meet two of my favorite bloggers. It was my celebrity moment, besides running into Amber Reilly at the Gaylord after her performance.. Yeah wasn't what I thought it should have been..  anyways-
On Friday I happend to be at the same booth as Jenny on the Spot!  Yes that gorgeous blond with that bright amazing smile. I gathered myself and walked up to her. I probably freaked her out, but she was very cool and awesome! Truly one of few  highlights for me. 
Here's the pic again!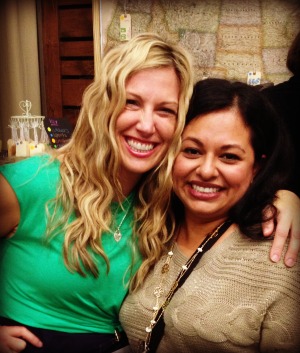 She's awesome!- and it's a good pic too!
So my second celebrity moment was  on Saturday, when I was told that Simply Stacie was at the conference. I almost lost it! Simply Stacie was at the same conference! I had to meet her! I read her daily newsletter and blogging tips. – I'd say I'm a fan! A new friend found me and pointed Stacie out to me.  Again- I gathered myself and went up to her. She had been texted that I was looking to meet her but I'm sure my energy and enthusiasm scared her.. LOL I hated to miss her and not atleast give her a hug and tell her how I enjoy and learn from reading her tips. She was very gracious and amazing.  Another highlight for me! Here's our pic!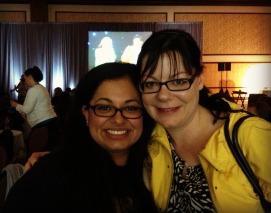 again it's a good one!! 🙂
Over all after my brushes with blogging royalty, I had an amazing time. My roomates were great; Jane from A Borrowed Abode  and Katie from Making This Home two ladies I would have prob never met and would have def missed out on. They were that awesome!  I had fun chit chatting with them, keeping them up late or waking them up as I came in late. They were great sports to having my crazy butt in their room. Here's our pic! Ok I cut myself out b/c they are too fabulous for me. Great smiles!!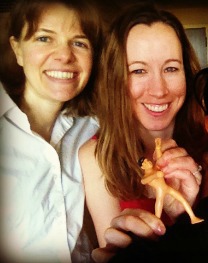 and let's not forget The Naked Man! Chris Mann got to hold him too! Yeah, put that in your pocket..
This is pretty much the highlights of Blissdom. I may write up another post to get to the nitty gritty what I learned and etc later on in the week.  Oh and the swag!! You aren't going to believe what I came home with!
It was a blast to meet all the fabulous people I met. Now I gotta get busy sending emails out!
Oh here's one more pic.. this is the last pic from Blissdom! Dropping off Kelley at DFW ment the end of the conference for me. I was sad to drop her off. She's such an amazing person.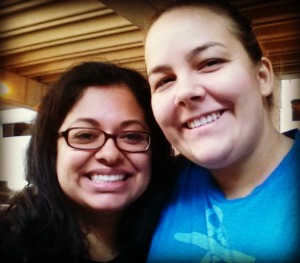 Question:
Where you at Blissdom 2013? What was your favorite part?