Truth be told, I rarely watch football during the regular season. This playoff season we did watch all of the games, so naturally we had to watch the Super Bowl! But then again, if I'm being honest we always do. We probably aren't the only people that actually admit to watching only for the commericials either. Sharing my favorite automobile commercials from Super Bowl 53 with you today. Now that I think about it, I think these are all of the auto ads. LOL I'm going to share more car stuff ya'll. I love car shopping and I've never written about them so I'm gonna make it happen. YOLO!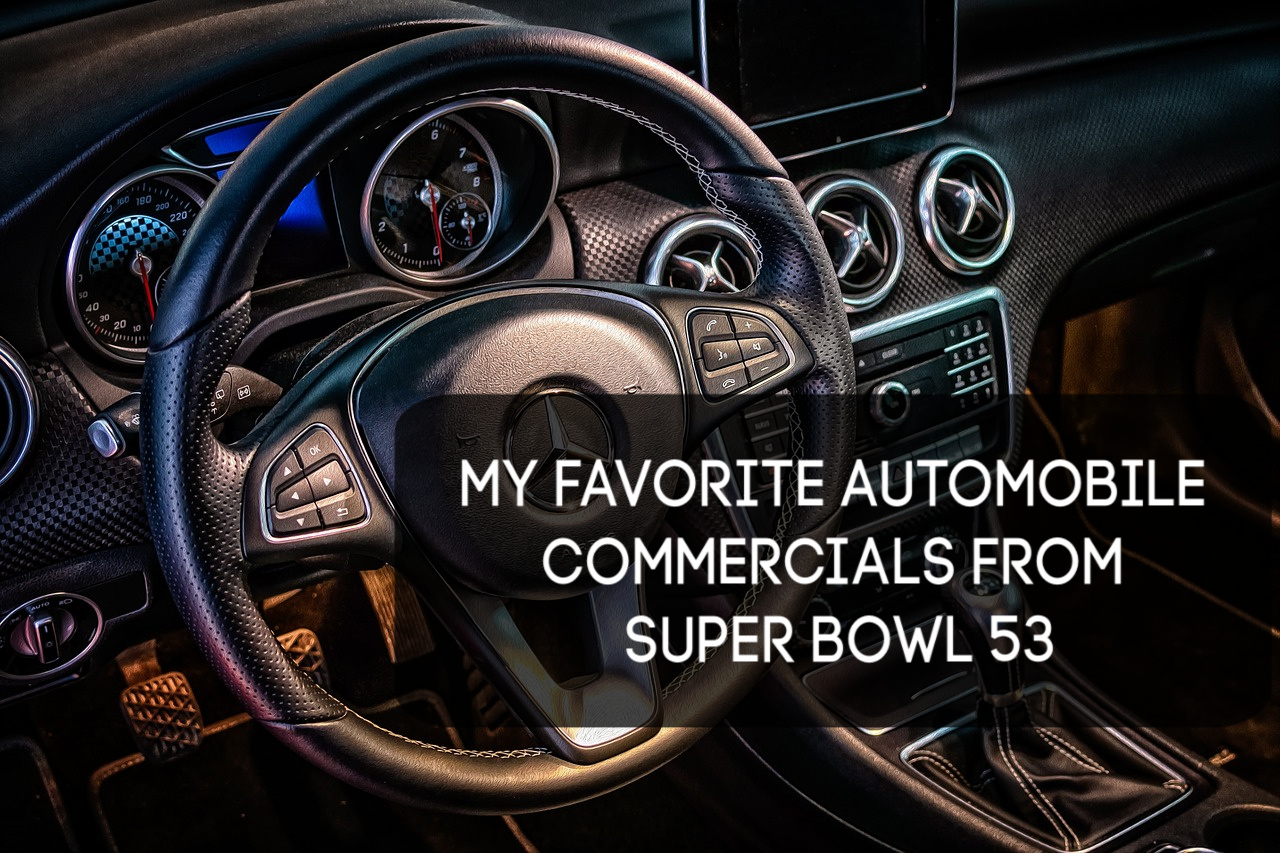 Kia Motors
Kia did an excellent job of making a hometown connection and "the unknown". We wouldn't know that citizens of West Point, Georgia build the Kia Telluride. The Telluride looks sleek, futuristic and all kinds of rugged. I have to admit that the ad made me cringe a little at the end of the commercial watching the vehicle go through the water. The tag "Give it Everything" was spot on for the feel of the commercial. I'd totally test drive one of those bad boys!
Toyota 
Toyota had a big night in new vehicle advertisements and they totally made my favorite list! Let's start with the Supra! I have always been a fan of the Toyota Supra. A sporty and sexy model that didn't need any dialog, just the sports car showing it's skills against a giant pinball machine. For those that don't know, Toyota stopped making the Supra back in 2002. This is a big deal for those of us that loved this car and never had a chance to own one!
Another Toyota that I always liked was the RAV4! If you think the RAV4 isn't a vehicle with some "umph" don't get it twisted! This ad featured athlete Antoinette "Toni" Harris, and if it's any indication that she is powerful, you can bet the RAV4 Hybrid isn't your standard green vehicle. Or at least that's what I saw!
Hyundai
And for my ultimate of the night. Congratulations Hyundai! Jason Bateman is absolutely perfect, his dry humor and all of those elevator floors that no one wants to stop at. Not an out right ad for the Hyundai Palisade but an ad for their new shopping program. Said to provide, "transparent pricing, streamlined purchasing, a 3 Day Worry-Free Exchange and test drives that come to you," how about that for you car shoppers?! Go test drive a Hyundai.
Mercedes-Benz
You didn't think the Benz commercial was going to be left out did you? Featuring the A-Class Benz that you can talk to! "Say the Word" and she listens.