I'm a week behind but I began writing this as I watched the closing ceremony of the games..
As I sit here watching the closing ceremony for the Olympic games I find myself overtaken with emotions. You guys know I'm a crier.. all of the highlights and seeing some of the Olympic athletes' best moments, I love it! I have to say along with seeing all of the amazing moments from the athletes and the stories of the Olympians from the refugee team, my favorite Olympic moment belonged to the children from the Ronald McDonald House Charities Foundation during the opening ceremony. Of course, I'm partial to two of them in particular because I know them personally.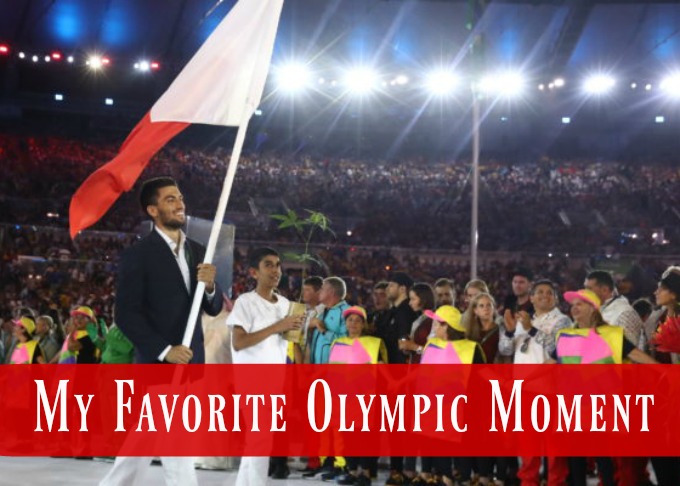 Brice and Nadia Muñoz are the son and daughter of my dear friends Nora and Gabriel Muñoz from my home town in Texas. Both of these beautiful children were diagnosed with a rare genetic condition, glycogen storage disease (GSD) type 4. Brice was 2 and Nadia was only a couple of weeks old at their diagnosis and to survive they would need a liver transplant. Brice was 3 when he had his transplant and I think Nadia was three or four. I remember Nora telling me that what brought her some peace after Nadia's diagnosis, was that she knew what they were up against the second time around, not that it made it any easier. I look up to Nora so much because she is such a strong person and amazing mother. We are so blessed to have them in our lives.
Both children received liver transplants and have had to endure many addtional surgeries and procedures, the fight to live continues daily. Yet they are still just kids, spunky and full of spirit the both of them.  We always go and visit with them when we go home. I just love them so much. Here's a picture of them when they were little. My loves.
Now at the ages of 12 and 9, Brice and Nadia attend school and are active in their church.  Thank goodness they were in the best health of their lives during their visit to Rio de Janeiro for the Olympics. They had so many wonderful experiences in Rio and made memories to last a lifetime. One of the most emotional moments for Brice was being able to visit the Christ the Redeemer statue. He actually told Nora that there was two things he wanted to see in his lifetime. The Alamo and the Christ the Redeemer statue. Bucket list completed. 🙂 God willing they will live long and healthy lives so that they can experience even more amazing things.
 These kids are fighters and I'm so proud of them. Let's pray their good health continues! Love you Brice & Nadia!