Disclosure: I was invited on a media trip aboard the Disney Cruise Line Disney Dream; however all opinions expressed are my very own.
Now that I told you what I missed (and still am missing) after leaving the Disney Dream, I'm sure you're wondering.. "What exactly can I expect as a guest on a Disney Cruise Line?" Oh friend, I'm so glad you were wondering because I'm going to share it with you! There are some great fun family activities on the Disney Dream and I will confirm that you and your family will have so much fun no matter the size! And it's truly for all ages!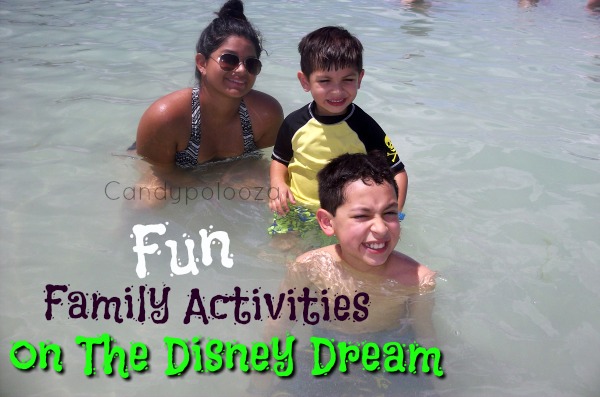 The activities on board and at CastAway Cay come together with family in mind. And if you don't believe me.. here's the Cruise Director Trent! I had the opportunity to interview him and he shared his not to miss activities on board the Disney Dream!
Are you thinking you need to get away on Disney Cruise Line? I bet you are! Here's more of my take aways from some of our favorite activities on board the Disney Dream and at Cast Away Cay!
Walt Disney Theater
I've gone to a few theater productions and I can't say enough about the Walt Disney Theater on the Disney Dream. It's completely mind boggling to realize that a theater with balconies is onboard the ship. The theater production team completely hits it out of the park. During the three nights we spent aboard there were three different shows performed. I'm telling you right now don't miss any of the shows aboard the ship! This image is from Believe and just like Trent says above you'll definitely get the vapors. You know I did!
For each of the shows I always made sure to take the boys with us. I wanted them to experience what it's like to sit in a theater and watch a show. I've been wanting to take the boys to theater productions here in town but have been wary due to Ezra being younger. I was so happy and impressed with how much he enjoyed each show. It really brought tears to my eyes, Ezra can be a little unruly sometimes (he is four) but the magic he experienced in the Walt Disney Theater just so amazing to him that he looked forward to going to each show and sitting with his mama.
AquaDuct 
I love a good roller coaster and I knew that I couldn't be on the Disney Dream and not give the AquaDuck a go! My sister and I decided to do it together. Aramis and my brother in law rode it together the first time and LOVED it! Then after we got back from Castaway Cay Aramis and my niece wanted one more thrill!
Doesn't that look incredible?! It totally was! I know the hubs is going LOVE the AquaDuck! Can't wait to go back and have him with us!
I wish I could have taken my camera on the ride. *Note- you can't take any kind of camera with you on the ride. You'll be asked to leave your flip flops behind as well. Good to know!!
 Cast Away Cay 
I cannot say enough about how beautiful Cast Away Cay is. This is Disney's private island and you truly get the run of it. We the opportunity to enjoy some of the activities while on Cast Away Cay. We did a little snorkeling and enjoyed the family side of the island. I wasn't able to get away to check out the adults-only beach, but you can bet your bottom dollar I will next time!
This was actually my first time snorkeling so I'll always have this wonderful memory of doing it with my son, my mom and my niece. We had an absolute blast! 
Lounges
The ship has several lounges and clubs aimed for adults only fun as well as for teens and young adults. One of the things we didn't get to do was check out the bingo! Yes, there's bingo on board and yes.. you can totally win money! Another one of those activities I will have to get back to you on! Activities run into the evening and guess what the Oceaneers Club is open for you to enjoy late night evening fun! I'll have a post specifically for the children's area in the coming weeks.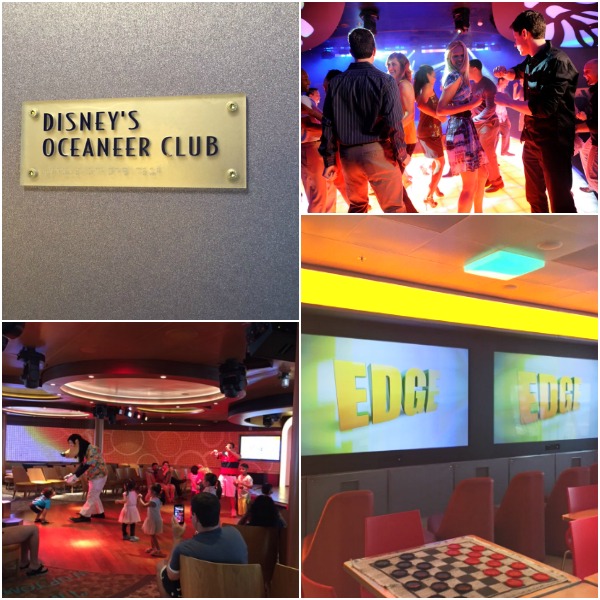 See what I'm saying.. fun for the whole family! And I'm only scratching the surface friends! My friend Tessa over at Mama Smith's blog is sharing about Disney's Oceaneer Club go check it out!
I'll be sharing how us electronically inclined can still overshare while on the Disney Dream this weekend! Stay tuned!
Question:
Which activity aboard the Disney Dream are you looking forward to most?
Cheers! 
Candy