I love nail art! I've been fortunate to develop a wonderful friendship with the amazing artist that does my nails here in Louisiana. She probably wouldn't call herself an artist, but she truly is. Sharing my favorite Valentine's Day nail art with you today. Some of the nail art can be found on my Pinterest Nail art board already. Make sure you are following me on Pinterest or that board specifically.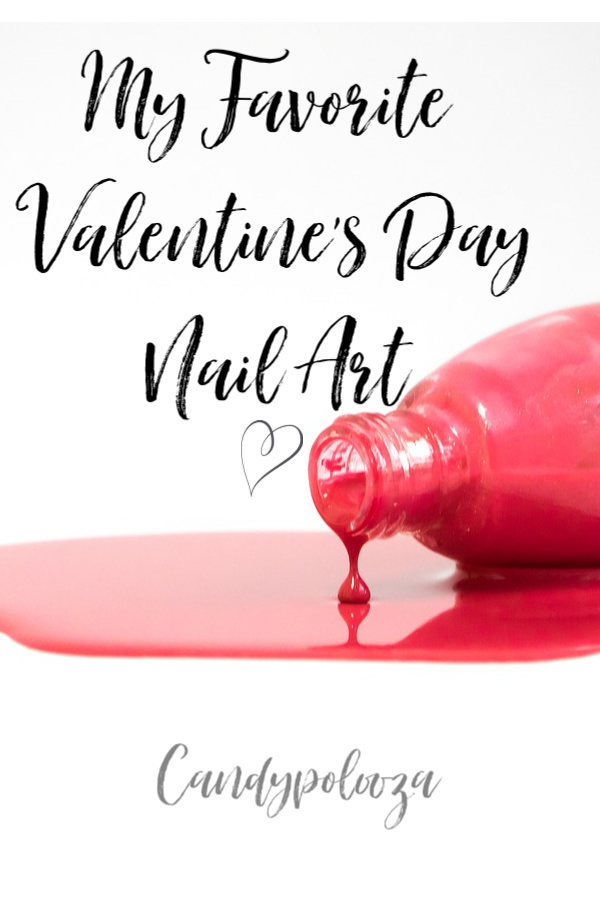 Red Nails
There's a lot to be said about a good red nail. Sometimes that's all you need for the holidays. Choose to go with the core colors. You can either do all solid or add more art to it. Because you know how much I love glitter, I had to show those red nails. 🙂
Not all red is created equal! There are so many different variations of the shade that you can't get tired of that beautiful color. Can you guess that it's my favorite? It is, and black. Those were my actual wedding colors too. I got married in October, so I had a little bit of Halloween in there. My mom wasn't excited, but I loved it and it looked so elegant. Anyway- enough about me- back to the nails!
Valentine's Day Nail Art
When you think of nail art, you think of designs and stamps. Here are some of my favorites found on Pinterest and my most recent design I had done up first.
View this post on Instagram
So cute right?! I loved the x's and o's stamp! Thank you Olga!!!
Sometimes all you need is a heart too. I love the simple design of this look:
Who Says It Has to Be Red?!
That's right! Don't forget that pop of pink!
All The Jewels
But of course I'd have some with all of the cute jewels and sparkly things!
Question:
Tell me your favorite nail design in the comments!
I can't wait to read your comments!
Candy