I don't know if I've ever shared but I used to play the flute in middle and one year in high school. I like to think I was pretty damn good too. My freshman year I was third chair out of 7 or 8 I think. I dropped out of band after my freshman year, but that's a whole other story I'll have to share one day. Back to the music and what I'm hear to share with you today. Yes! There's a movie code giveaway so make sure to read all the way to the end! Thanks to our friends at Disney for the  giveaway opportunity, you all know I love me a giveaway! But first my thoughts and review on Disney Pixar Soul, streaming on Disney+ AND available on Blu-Ray + DVD and On-Demand on Tuesday, March 23rd everywhere DVDs are sold.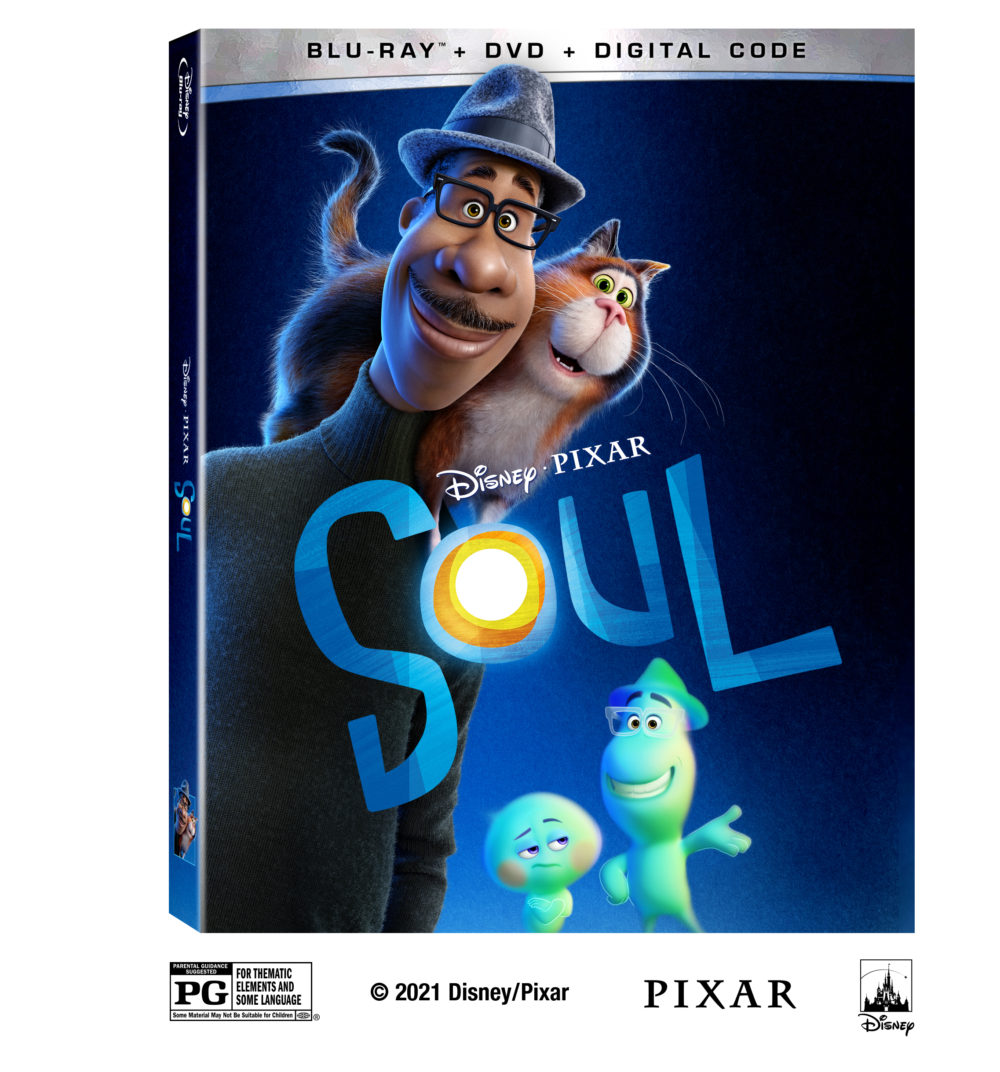 My Thoughts
First off, Jamie Foxx is the voice of Joe Gardner, the amazing middle school teacher and part-time musician with hopes of making it big. Anything and everything my fellow Texan is a part of -is absolute gold. Not only is he an amazing comedian, actor, he's a very skilled musician and he's got a great voice too. When I first heard about Soul, I knew it would be amazing.
What I Loved
The music is huge for me, so for it to have started with Gardner teaching the children was really awesome. The cast is a fantastic mix of great voices. One of my favorite things about animated films is as I'm watching I am wondering who is which voice. This one was difficult, after I watched the film the first time I got on and looked up the actors. Truly a great mix.
Gardner is a romantic with hopes of making it big in the world of music and we see him fall in love with music. A la Freaky Friday style, the switch happens and Joe makes it back to help Soul 22 find their spark. The moments of reflection are beautiful, there's a few characters in the film that experience the moment.
What I Didn't Like
Soul 22. Obviously Soul 22 is an integral part of the film but I feel like 22 was really heavy on the anti-life sentiments. Tina Fey has excellent downer and annoyed tone. Honestly that might have been the only thing I didn't like about the film. There are moments of darkness, but I feel like all Disney films include a little bit of dark to offset the light and beauty.
Good for Kids?
One of the main points of the animated film is death and Joe dealing with death and darkness. If you allowed your children to watch Inside Out (2015) then they can watch Soul. My 9 yr old had questions about death and we were able to talk them out. If your child enjoys music, this will be a great introduction to jazz music for them.
About The Film
Disney and Pixar's "Soul" also features the voices of Tina Fey, Phylicia Rashad, Donnell Rawlings, Ahmir "Questlove" Thompson, Angela Bassett and Daveed Diggs. The film is directed by Docter, co-directed by Powers and produced by Dana Murray. Jazz compositions & arrangements are by globally renowned musician and GRAMMY® nominee Jon Batiste, while Oscar® winners Trent Reznor and Atticus Ross ("The Social Network") composed an original score.
GIVEAWAY
Thanks to our friends at Disney, I've got two (2) digital codes to giveaway!
Here's how to enter:
Leave a comment telling me if you can play a musical instrument.
Leave another comment telling me if you follow/Like Candypolooza on Facebook
Leave another comment telling me if you follow @Candypo on Twitter
Leave another comment telling me if you follow @Candypolooza on Instagram
If you can't play a musical instrument, tell me your favorite song.
Giveaway starts Monday, March 22nd, and ends Thursday, March 25th at 11:59 pm CT. The winner will be chosen and contacted on Friday, March 26th.
NO PURCHASE NECESSARY TO ENTER OR WIN, VOID WHERE PROHIBITED AND ALL THAT LEGAL JARGON JAZZ. 
BLU-RAY + DVD Bonus Features
Disney and Pixar's Soul Bonus Features*
Deleted Scenes

Introduction – Writer Mike Jones and story supervisor Kristen Lester introduce the Soul deleted scenes.
Mentor Orientation – Joe sneaks into the You Seminar Mentor Program orientation, trying to figure out how on earth he can get back to…Earth.
Clubhouse Forgery – Joe follows 22 into her "secret lair" as she reluctantly agrees to help him find his way back to Earth.
Home Lessons – Stuck inside Joe's body, 22 clumsily attempts to help the downstairs neighbor.
Living the Dream – Joe has a heart-to-heart with 22 about her fear of living on Earth, then tries to make his way back home via a dream portal.
Press Shot – Joe, stuck in a cat's body, and 22, stuck in Joe's body, take the subway to the jazz club for a publicity photography session.

Audio Commentary – View the film with audio commentary by director Pete Docter, co-director/writer Kemp Powers and producer Dana Murray.
Not Your Average Joe – See the thought and care that went into crafting Joe and his story in Pixar's first film to feature a Black leading character.
Astral Taffy – Get an in-depth look at the artistry and technical innovation that went into creating the sets and characters of Soul's world.
Pretty Deep for a Cartoon – The filmmakers tackle big questions, such as: Where does a newborn's personality come from? What's the meaning of life? And more!
Into the Zone: The Music and Sound of Soul – Explore the movie's different sonic worlds and discover how music drives and adds specificity to Joe's journey.
Soul, Improvised – See how the Pixar Systems team and Soul's crew managed to finish the film on schedule during the height of the COVID-19 pandemic.
Jazz Greats – Giants of the jazz world who consulted on Soul share their passion and hard-won wisdom about what music is and does for us all.
*bonus features may vary by retailer and product