Disclosure: This post is not sponsored, just an account of my time away to attend the AccessPG event.
My Trip to #AccessPG Part 2
Hey everyone! Ok so when I arrived at the 21c Hotel and Museum, I was tired, sad, yet crazy excited. My luggage was on the way from Memphis so I was bummed about that. The change I made from an American Eagle flight to a Delta flight (I wanted to get into town a little earlier than 9pm) so there was a chance my luggage wouldn't make it. I was ready to take the chance. I mean, I was already going to be late for the welcome cocktail party. I was excited about my outfit too.. oh well.
When I checked in the young lady in the lobby was so nice. I looked like a lost puppy I thought. LOL Knowing my luggage wasn't with me I just said, to hell with it. LOL She promptly checked me in and commented that I'd be staying in a really awesome room. Nice!! I figured any room at this hotel would kick ass so I was stoked!
Off to my room I went!
As I walked out of the elevator I was greeted by this beautiful display of pictures.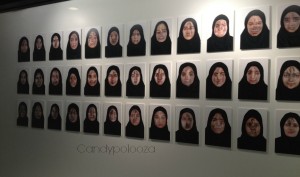 I have to say that this picture was very interesting to me. Inside of the faces of the women were transparent pictures of how the ladies looked without the covers. Beautiful poses with the ladies fully done up. Like an alternate look of the plain demure women. I took several pictures of this display. I really liked it.
Ok so on to the room!!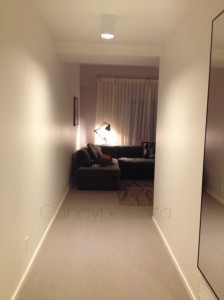 I entered the room and walked into a nice sized hallway. Hmmm so far, so good!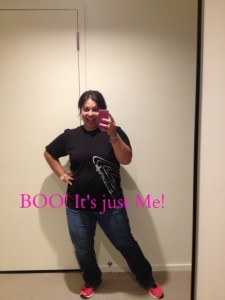 Ha it's just me! LOL The entry way had two full sized mirrors! Way to be able to check yourself out on the way out!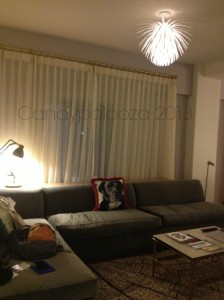 The beautiful living room area. The couch was wrap around and super comfy!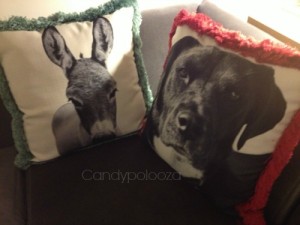 Because the pillows were so cute they deserve a pic of their own! 
The white piece of furniture was an actual chair/piece of art. Well of course I sat in it! And it was so comfortable!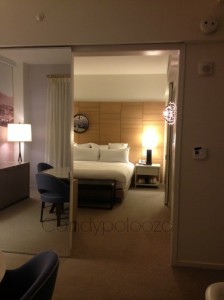 I turned to the right and saw that beautiful site! After a long day of travelling I melted into the bed that night.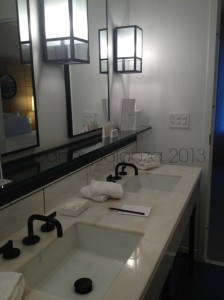 The bathroom? Fit for a king and queen! Double sinks baby! Very contemporary and chic.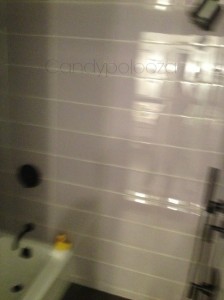 Unfortunately I got a terrible pic of the bathroom.. But I sure did enjoy it! A tub and a walk in shower. Incredible!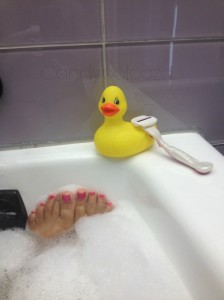 Yep! I totally took a dip in the tub! Thanks to Venus for the awesome razor!
Come back Tomorrow!  I'll be sharing the evening and day events of  #AccessPG event! 
What'd you think of the room?? Nice right??