No ladies and gents, it's not. The Berkshire Blanket Best Seller- the Fluffy Throw takes you to heaven and back.  When I received my blanket I promptly pulled it out and gasped at the softness of it. Gave it a quick hug and then..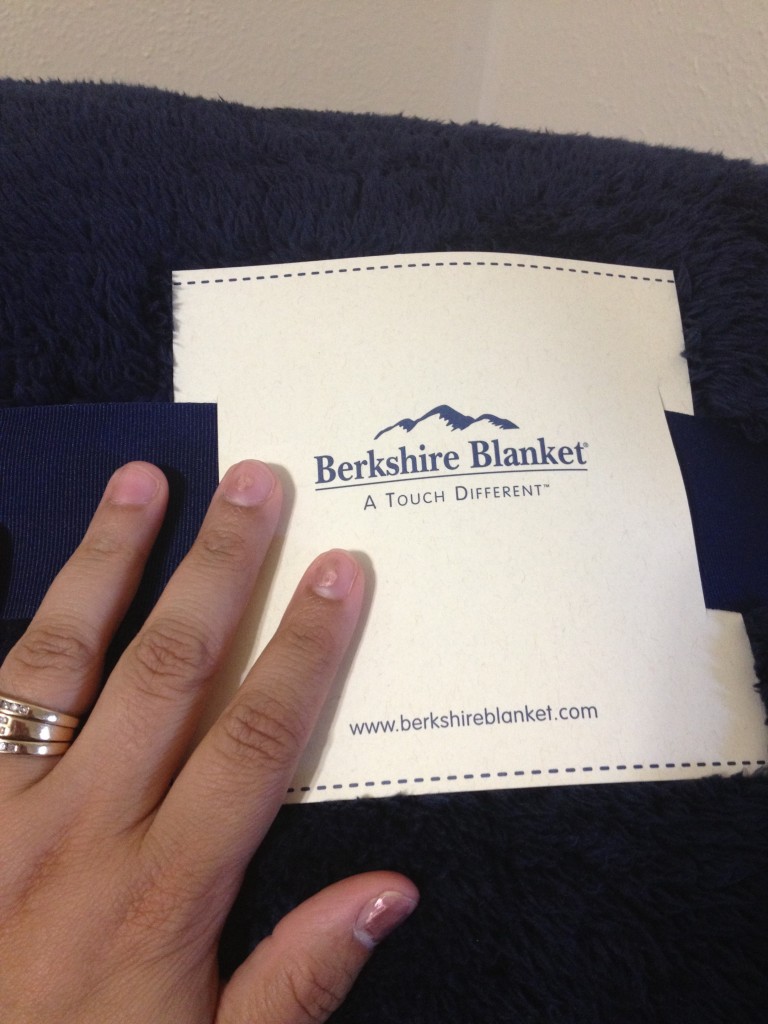 He totally ripped it out of my arms.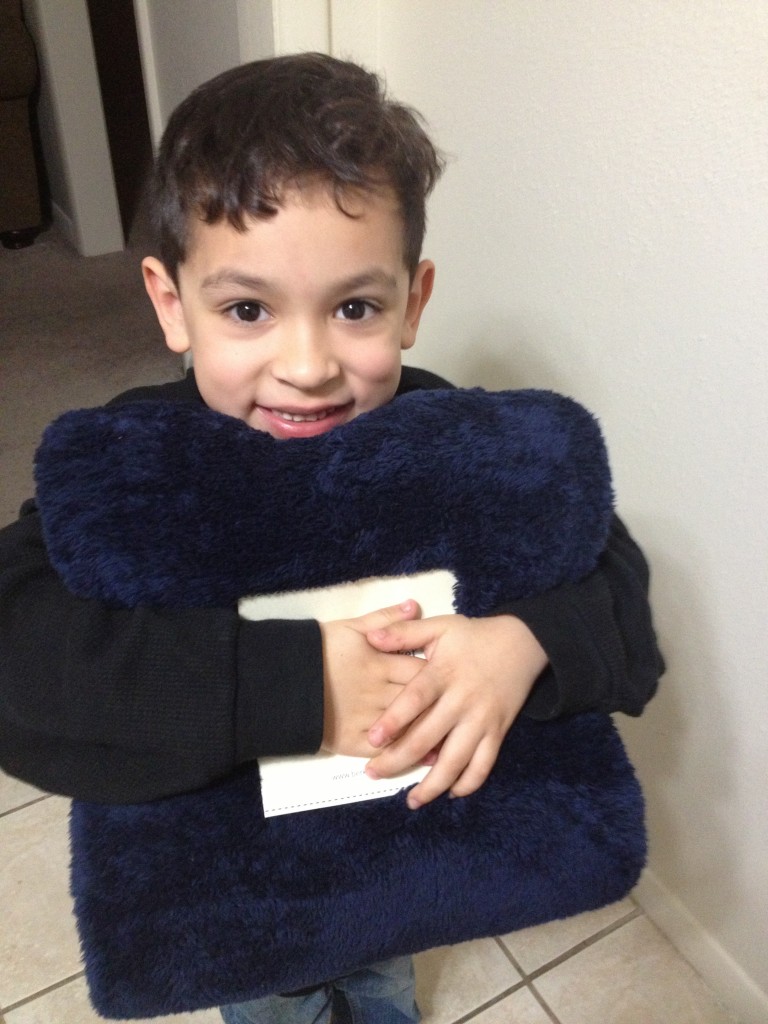 Not even a few minutes later, he's already snuggled on the couch with it.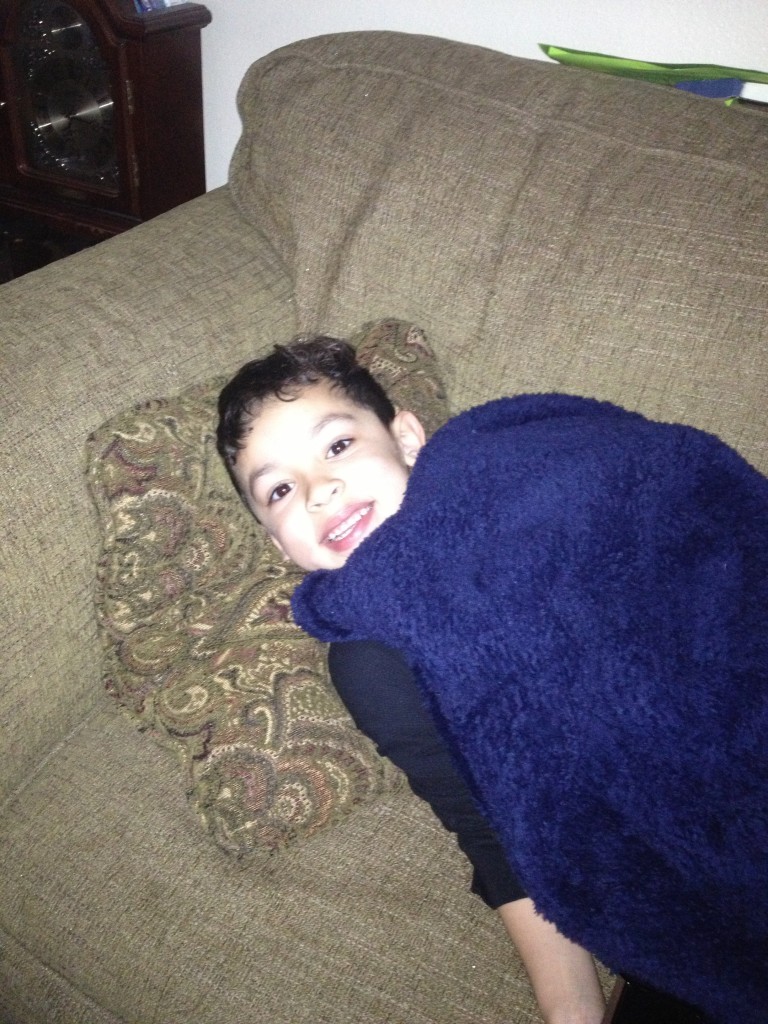 and then the little one did too!
 The Fuzzy has become our go-to throw in the living room and our travel blanket as well. We made a day trip to San Antonio last week;  Aramis made sure he grabbed the throw on the way out  the door.  He was toasty warm the whole ride to and from. We enjoy getting out and I have a feeling that from now on this throw is going to get a lot of use and miles on it.
My husband has also given his two cents on the throw. He kept asking me what it was made of because it just held warmth so well. He was truly impressed with the Fuzzy, as is the whole family.
The Berkshire Blanket slogan reads,  "A Touch of Difference" – I agree 110%. The difference is that it's a quality product and you'll feel it as soon as you pull it out of the packaging. It's fabulous! I want to share this product with my family. I didn't have a chance to get my order in for Christmas but they can all expect a Fuzzy this coming year.  Sharing in my joy from a wonderful product. I want to thank Berkshire Blankets for allowing me this fantastic opportunity.
Want to learn more about Berkshire Blanket? Connect with them on Facebook,  Twitter and Pinterest!
Follow them on all social medias! You never know when there will be a chance to win products from Berkshire Blankets!
(That's the sweeper in me- hahaha)
Disclosure: 
Yours truly is a Comfort Connoisseur for Berkshire Blanket. As a Comfort Connoisseur, I am provided the products for my personal review. All comments and statements expressed are solely my own.