Yes, truly in all capacities Paul Bettany is the Vision. Keep reading to learn why I think so. Thanks to Disney I was invited to attend the #CaptainAmericaEvent however all opinions stated are my very own. I've been a fan of Paul Bettany since A Beautiful Mind. His ability to portray each character is amazing and he truly transforms into the role. His portrayal of Vision in Captain America: Civil War is no different. You are in for a treat on May 6th!
It was an awesome interview to be a part and he really let us see his cheeky side.
Becoming The Vision
I think one question many fans will want to know is about the process of becoming Vision. We were so intrigued by the character we had a variety of questions about how long it took to get into costume and how it felt:
"It's mostly costume and makeup.  And then there- there's some sort of circuitry, I don't know how to describe it.  They're lines — basically, the makeup starts from under my eyes, here.  And goes all the way — they, you know, a bald cap that glues here.  (as he pointed to his face) And then goes all the way under (his neck).  And then there's this pile that's been glued onto my face.  And there's this much of my body out to- to the open.  And what the CG does is continue the lines and circuitry into my eyes. No, there were no contacts.  They stopped short of that.  They think, oh, we're punishing him enough than to put contacts on him.  Poor bastard's in spanks and a muscle suit.  How about let's give him some contact lenses?  And looks funny."
In case you were wondering, we also asked how long it took to get prepared in makeup: 
"Two and a quarter hours.  And initially the makeup is about that — it was somewhere between and hour and a half and- and 2 hours when everybody's rusty and they're starting off again.  You know, and then they quickly get it down to about an hour. Which is frankly amazing for the transformation that they, that they achieve.  And then the costume is about 45 minutes.  So,  you really have to plan how you're hydrating yourself because that's a 45 minute reset when you — oh, I think I need to, oh.. LOL"
Inside the suit of The Vision
"It was — it was hot.  You know, you all come out of your air-conditioned trailers in your costume and makeup and everybody's looking rather like super heroes and movie stars.  And then in about naught point 5 minutes later in 105 Atlanta weather, you look a lot less like a movie star. Yeah, initially  — everybody looks so great. Both me and Chadwick have this special suit that goes on underneath.  Which pumps ice cold water through it. If you can imagine — close your eyes and imagine being inside a gin and tonic.  It feels exactly like that."
"I want purple daddy.." 
As I mentioned in the Renner/Olsen interview, I love having the opportunity to ask the actors questions. I asked Paul what his family thought about him being a super hero, here's his answer:
"They love it, actually.  My daughter met me as the Vision for the first time and I think she was just three.  Or maybe just even about to turn three.  And she just ran up to me and gave me a- a hug.  She knew entirely who it was. And I was — had been very worried about, what her response would be.  And then at the end of the day when I took it all off she had her first ever meltdown.  And she said, I want purple daddy, you know?  Which, as I'm sure you can all imagine, was a little depressing."
Being the voice of Jarvis
When asked about Jarvis' replacement on Ironman being a woman's voice if he was hurt here's how he answered, "That's a loaded question. I don't feel betrayed that it's a woman at all. I feel, I definitely feel melancholic at times.  I don't go, oh, where's my Jarvis.  Yeah?
On being a director
"Yeah and I think more actors should do it.  It really gives you a total, a — much more of a respect for the, directors that you work with.  And I really enjoyed my own period of being, an actor and just enjoying my responsibility. Because you- you're obviously taking care of a much larger, picture as the director. And  you're day is just filled with a thousand questions.  99% of which are what color do you want the red shoes to be?  What? And what?  Why not — what?  And then 1% of them being absolutely are one of the triple questions that are gonna make you old. You also begin to know when they're actually messing with you as well. It's been amazing.  And I loved doing it.  And will do it again. I'll do a comedy next time."
 Paul was such a great sport and a pleasure to speak with
Thanks to the Comicbook YouTube channel I found this awesome Vision Featurette! Woo! 
The wait is almost over guys! Make sure to get your tickets now! Captain America: Civil War arrives in theaters Friday! Check your local listings for midnight showings! Who's team are you on?!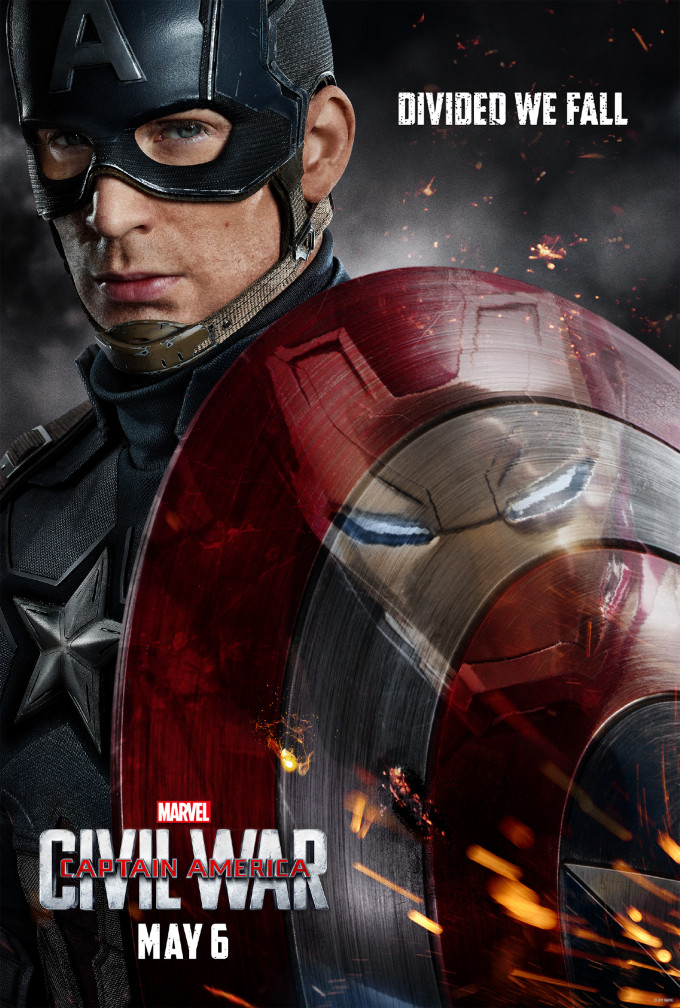 Marvel's "Captain America: Civil War" finds Steve Rogers leading the newly formed team of Avengers in their continued efforts to safeguard humanity. But after another incident involving the Avengers results in collateral damage, political pressure mounts to install a system of accountability, headed by a governing body to oversee and direct the team. The new status quo fractures the Avengers, resulting in twocamps—one led by Steve Rogers and his desire for the Avengers to remain free to defend humanity without government interference, and the other following Tony Stark's surprising decision to support government oversight and accountability. Opens May 6th.
FOLLOW THE BUZZ ON SOCIAL MEDIA!
LIKE CAPTAIN AMERICA ON FACEBOOK
FOLLOW CAPTAIN AMERICA ON TWITTER
VISIT THE OFFICIAL CAPTAIN AMERICA WEBSITE