Showing pride in things you believe in is awesome, but sometimes you aren't able to find items in the general market if you are trying to be super focused on one subject. Thanks to CafePress you can pretty much order anything and everything in your hearts desire when it comes to personal design. I'm very happy to partner with CafePress to bring you a special code for saving on your personalized items too! Keep reading for the code below.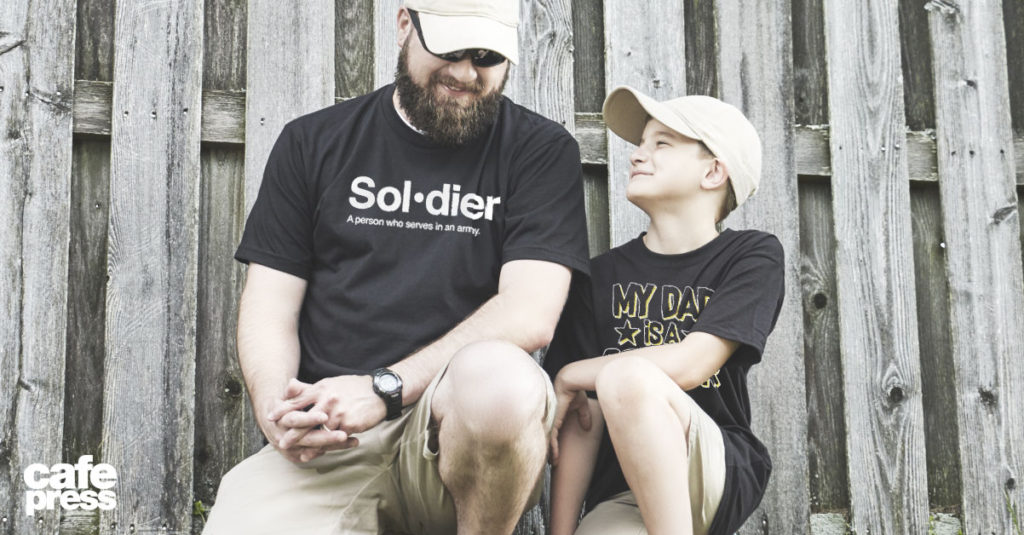 I used CafePress when the hubs returned home back from a 15 month deployment back in 2007. The hubs was so excited to see Aramis wearing a shirt with the picture of his hero on it.
When I say you will find your heart's desire on CafePress, I am not kidding. As you know we are an Army family. The hubs has been in for some time and will be retiring in a few years. My sister and brother in law also serve but are getting out this year. I picked out a few products that are reflective of our Army life now.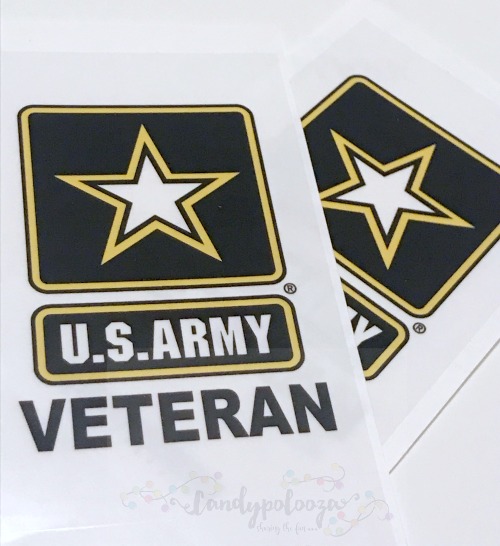 Like I mentioned my sister and brother in law are getting out of the Army this year. They won't reach retirement via regular Army so I wanted to get them an Army Veteran decal to put on their vehicles. I love seeing prior service wearing their hats or putting decals on their vehicles. I always make it a point to thank them for their service. They get a kick out of it. The decals are very inexpensive and look fantastic.
Two years ago the hubs commissioned as a Warrant Officer for the Army. We love finding items that display the humor that comes with being a Warrant Officer so when I saw this coffee mug, I knew I had to get it for him. If you are wondering why there are Chiefs in the Army, when a Warrant Officer reaches the rank of W02 they go from being Mister "Insert last name" to Chief. So now that the hubs is a CW2, he goes by Chief O.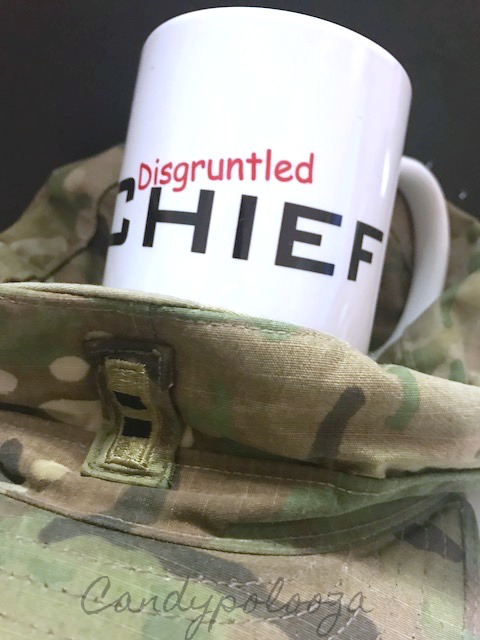 That Army mug will stay at the office. This travel mug featuring the eagle will go to and from. It's pretty Warrant Officer official I think. LOL He was very excited to see it in CafePress as Warrant Officer items can be hard to find. At CafePress you can be unique! Whether you're a Proud Girlfriend, Army Wife, USMC Mom, or Soldier Dad, show your support for your loved ones with personalized designs for each branch of the Military. You can find expressive and honorable content such at CafePress. I really love using them for personalized military inspired items.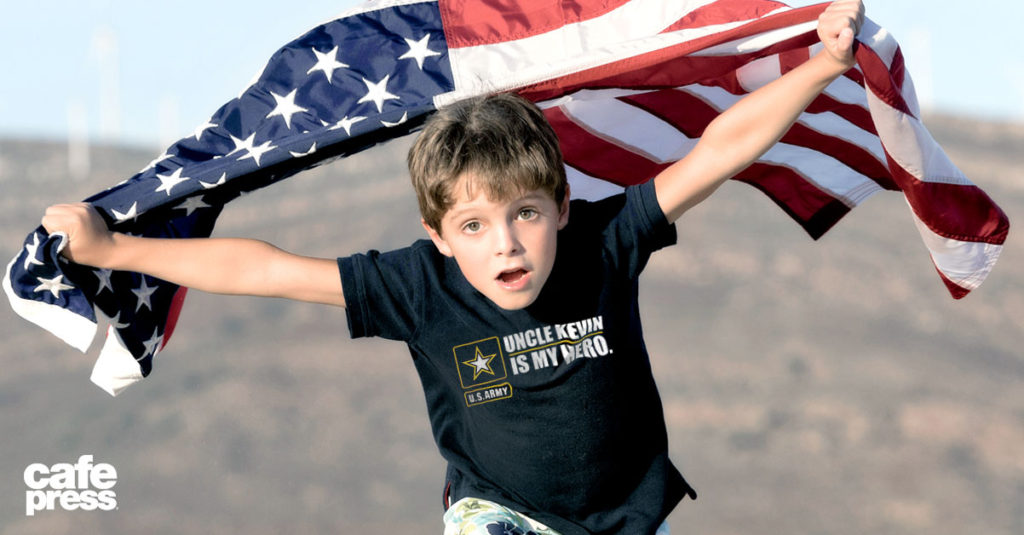 The last product I picked out was an Army beach towel. I know what you are thinking, "Candy summer is practically over!" Well it's actually for Ezra. He's going into Kindergarten this year and they need a beach towel to lay on during naptime. He loves seeing his daddy in uniform and I thought it'd be fun for him to have his own piece of the Army with him at school. It's a beautiful towel and it's a great way to show support for our military anywhere.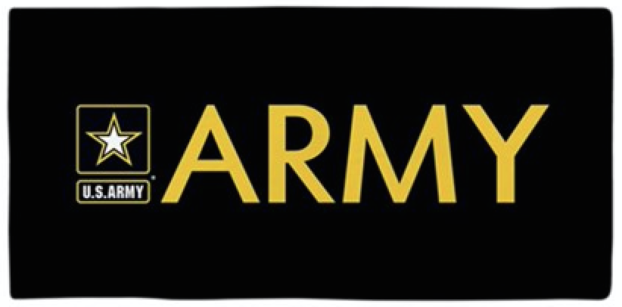 Have you clicked on the link already and started browsing? Make sure to use my code to save!  The code is valid until August 25, 2017! Use Coupon code: CANDYARMY to save 30%.
Haven't heard of CafePress? Here's some information on this awesome online company.
CafePress is the world's best online gift shop. With over one billion items, our purpose is to bring our customers' passions to life by helping them express themselves and connect with others through unique designs and products.
CafePress's massive array of designs are crowdsourced from a global community of more than two million independent designers. Their platform also offers the ability for customers to create their own individualized products, providing infinite possibilities. We have partnerships with major entertainment properties such as Marvel, Warner Brothers, 20th Century Fox, ABC, CBS, Peanuts, Pixar, and Universal Pictures, which allows customers to celebrate beloved brands.
CafePress' mission is to create human connection, by inspiring people to express themselves. At CafePress, we believe a mug can start a conversation and a t-shirt can ignite a movement. With officially licensed military products you can show your support for the hero in your life.
Disclaimer: * Save 30% off orders from CafePress.com, excluding shipping charges, gift wrap charges and applicable sales tax. Coupon code CANDYARMY must be entered at checkout. Promotion starts on August 7, 2017, at 12:00 a.m. (ET) and ends on August 25, 2017, at 11:59 p.m. (ET). Offer applies only to orders from the CafePress Marketplace. Discount does not apply to Create and Buy, mousepads, flat cards, invitations, specially-priced CafePress products, fulfillment products, bulk orders, or any product numbers starting in 030. Offer valid online at CafePress.com only, cannot be combined with any other coupons or promotions, and may change, be modified or canceled at any time without notice. This promotion cannot be applied to past orders.
Question:
What items have you been searching for?
Bet you can get them made on CafePress!! Let me know in the comments below! 
Cheers!
Candy
Use Coupon code: CANDYARMY to save 30%.  The code is valid until August 25, 2017!
SaveSave