Disclosure: This is a sponsored post, however all opinions stated are my own.
On the road home and all I can hear is Dory in the backseat. Nope we aren't watching Disney Pixar Finding Nemo, Ezra is playing the new Finding Dory: Just Keep Swimming app! We haven't had a chance to make it to the movie theater yet, it's on the calendar for this week though to go see Disney Pixar Finding Dory! To get the boys excited we downloaded the app and it hasn't disappointed! Finding Dory is now in theaters!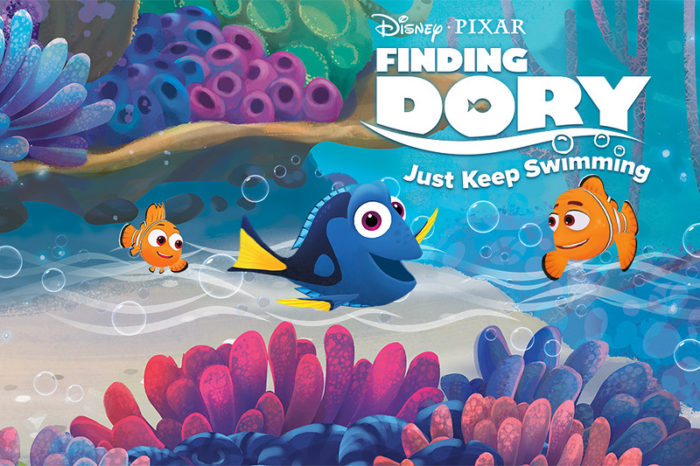 Finding Dory: Just Keep Swimming: Kids and families can swim through the story of "Finding Dory" in an underwater adventure for mobile devices. Players can help Dory collect bubbles through the side-scrolling mazes consisting of 13 total levels including the Reef, the Marine Life Institute, the Kelp Forest and more. Along the way, players will meet Marlin, Nemo, Bailey, Destiny, Hank and other friends as they use the ocean's current for boosts, avoid unexpected underwater obstacles and try to earn three stars for each level.
The Finding Dory: Just Keep Swimming app isavailable for download for $3.99 on the App Store (http://bit.ly/1PloMaC), Google Play (http://bit.ly/1Ui0J8m) and Microsoft for Windows 10 (http://bit.ly/1TQzDeK). The first 13 levels are available now! 
The game will also be available on Apple TV and Amazon Appstore for Android later this month.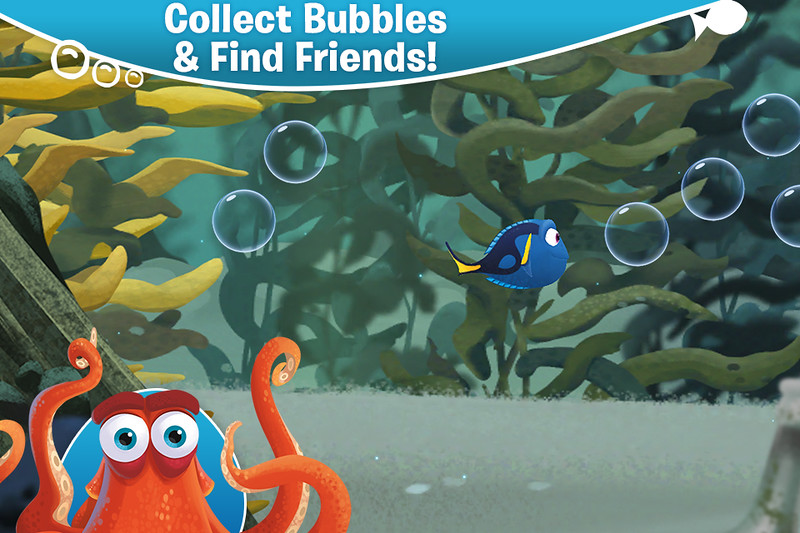 You'll be collecting bubbles and swimming into new levels in this fun app. It keeps Ezra busy and it's great to get his little fingers moving. Perfect for working on hand and eye coordination! and He can't stop talking about Dory either! We give this app two thumbs up! Great for tablet time at home or in the car on a road trip. Keep your kids busy with Dory and the gang this summer!
Question:
Have you gone to see Finding Dory yet?
Cheers! 
Candy