It's almosts time my friends! The time for everyone in the US to see Disney Pixar Coco in theaters this November 22nd! I have been a huge follower of the film since it's mention back in 2015 during the D23 expo, remember? Well I was very excited to be a part of the long lead press day in San Francisco back in August. On Tuesday I head back to California, this time to Los Angeles to the red carpet and premiere!! Thank you to Disney for inviting me to be a part of this amazing event that I will treasure all my life. Que Viva Coco!!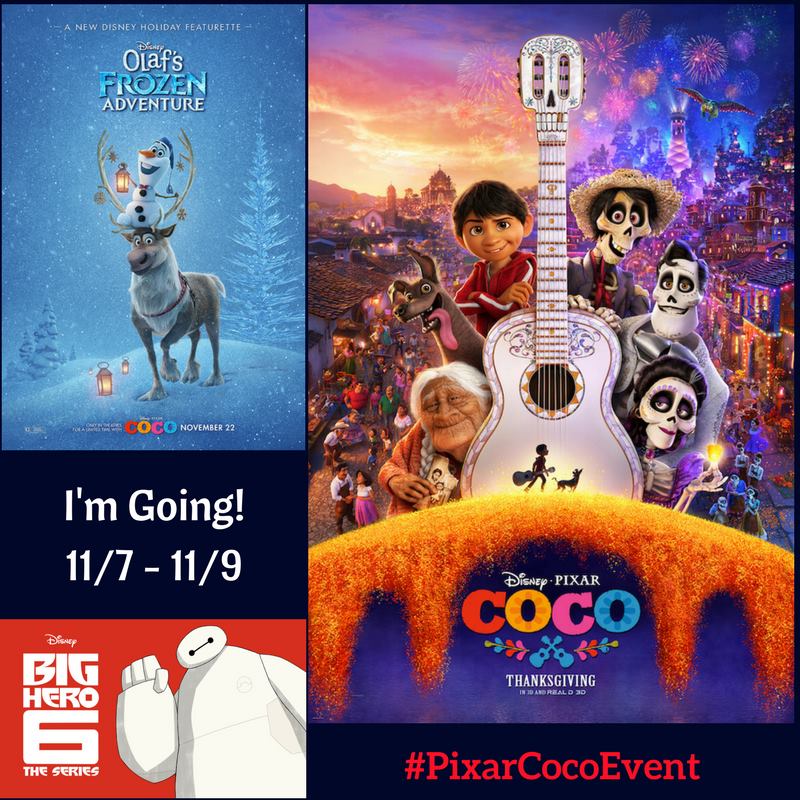 Disney Pixar Coco
This little small town Texas girl is going to live and en vivo from the red carpet.  I actually think the carpet will be a beautiful orange color like a trail of marigolds. Who wants to bet me? LOL Make sure to follow me on social channels to be there with me! We'll get to be a part of the viewing at El Capitan theather- I'm hoping I'll be able to take in my phone, but we didn't the last time I did a red carpet. But we are hopeful right 🙂 I'll do my best to share all of the fun and YES I'll be packing my super battery back up charger. It's going to be AMAZING!!!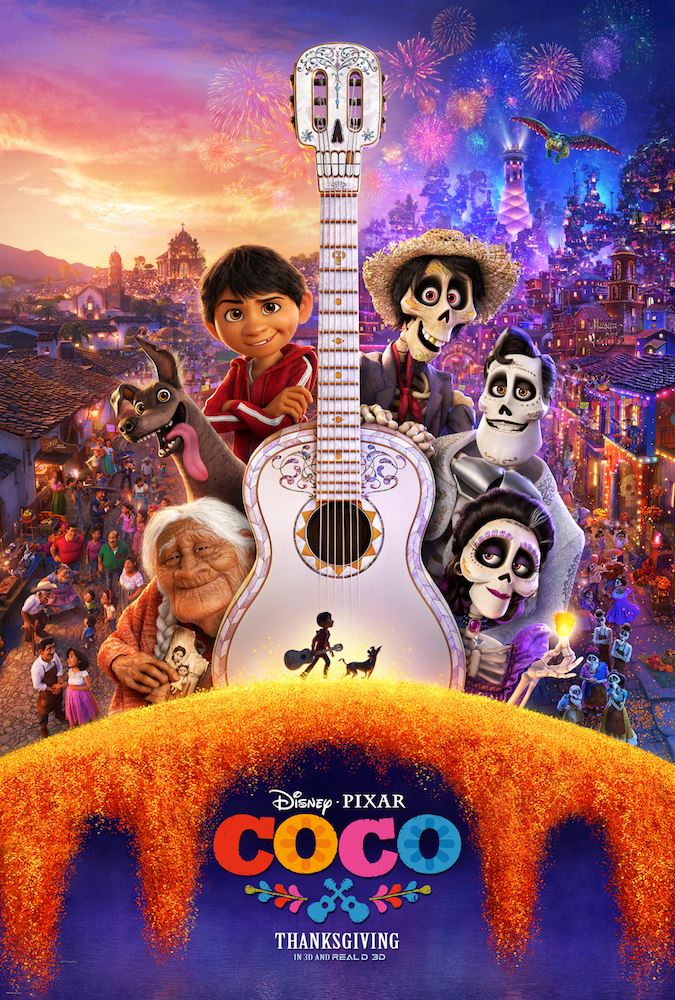 Anyone have any questions for the amazing filmmakers and fantastic voices of Coco? Ask me below in the questions or send me  a tweet on Twitter using #PixarCocoEvent hashtag.  I'll be sharing quotes from interviews with Gael Garcia Bernal (Desierto), Benjamin Bratt (Law and Order anyone?!), newcomer Anthony Gonzalez, Alanna Ubach (LegallyBlonde) and director Lee Unkrich, writer & co-director Adrian Molina and Producer Darla K. Anderson, .
About Coco
Coco shares the story of a young boy, Miguel as he tries to learn more about his family in Mexico. In the process of getting to know himself and follow his dreams, he must challenge the wishes of his well-meaning grandmother.
Walt Disney Animation Studios' Olaf's Frozen Adventure
We'll get to experience a press event with Walt Disney Animation Studios featurette Olaf's Frozen Adventure. This Christmas-themed 21 minute short feature will play in theaters for a limited time with Coco. We will interview the filmmakers and attend a drawing demonstration with the animators! My animation skills have dwindled so I'll be drawing his stick arms. LOL The Q&A We'll be speaking with Directors Stevie Wermers-Skelton & Kevin Deters and Producer Roy Conli. We'll be tweeting with the #PixarCocoEvent #OlafsFrozenAdventure hashtags. Follow Along!!
About Olaf's Frozen Adventure
In this short feature, Olaf goes on a journey to learn more about Christmas traditions. Learn more about Olaf's Frozen Adventure by watching the Official US trailer below.
New Disney XD animated show Big Hero 6: The Series
We'll be stopping by Disney XD for a special sneak peek of the one-hour TV movie Baymax Returns. I'm stoked that we'll have some Q&A time with Emmy Award-winners Mark McCorkle, Bob Schooley and Nick Filippi, the team behind the global hit Disney Channel series Kim Possible. Look for the #PixarCocoEvent #BigHero6 hashtags on social!
On November 20th on Disney XD and Disney Channel, Baymax Returns airs. This TV movie begins the Big Hero 6: the Series television show that will air in early 2018.
Big Hero 6: The Series is based on Walt Disney Animation Studios' Academy Award-winning feature film. The series will pick up immediately following the events of the feature film. Hiro, the 14-year-old tech genius, and his compassionate robot Baymax join their friends Wasabi, Honey Lemon, Go Go and Fred. Together they form the legendary superhero team Big Hero 6. They go on high-tech adventures and protect their city from scientifically enhanced villains.
To learn more, check out the clip below from Baymax Returns.
My ABC and #tvjunkie loving heart skipped a few beats with these additions to the already AMAZING trip!
#ABCTVEVENT With Kevin (Probably) Saves The World
We'll be live tweeting the East coast feed of Kevin (Probably) Saves the World with the show's creators & Executive Producers Michele Fazekas and Tara Butters ("Marvel's Agent Carter," "Resurrection"). Expect a fun Q&A post as we'll get to sit and ask questions with Tara & Michele.
Kevin (Probably) Saves the World is an ABC comedy-drama fantasy. It is about Kevin Finn, who is played by Jason Ritter. He moves in with his twin sister Amy (played by JoAnna Garcia Swisher). Given a second chance to become a better man, Kevin may end up saving more than just himself.
Follow along with #KevinProbably #ABCTVEvent.
#ABCTVEVENT With Designated Survivor
When I first learned about getting to preview Designated Survivor I almost collapsed. Ok maybe not..but this is one of my favorite shows! We will get a special preview screening of the 11/15 episode of Designated Survivor, followed by a Q&A with new showrunner Keith Eisner. I have lots of questions for Keith, I hope he's ready. 😉 Follow along with #DesignatedSurvivor #ABCTVEvent hashtags.
Designated Survivor is an ABC drama political series. The show's talent includes Kiefer Sutherland, Natascha McElhone, Italia Ricci, Kal Pen, Maggie Q, and more.
What an amazing few days await right!? Make sure to follow as there will be 24 amazing other bloggers with me tweeting up and sharing up a storm.  Let me know if you have any questions you'd like for me to ask!! 
Cheers! 
Candy