You guys know how much we love Schlitterbahn! And while we aren't near a location to take advantage of this offer I'm pumped to share it with you all! Schlitterbahn salutes our heroes by celebrating American heroes week! How cool is this?! Keep reading to learn more about this offer! You're going to be stoked!!!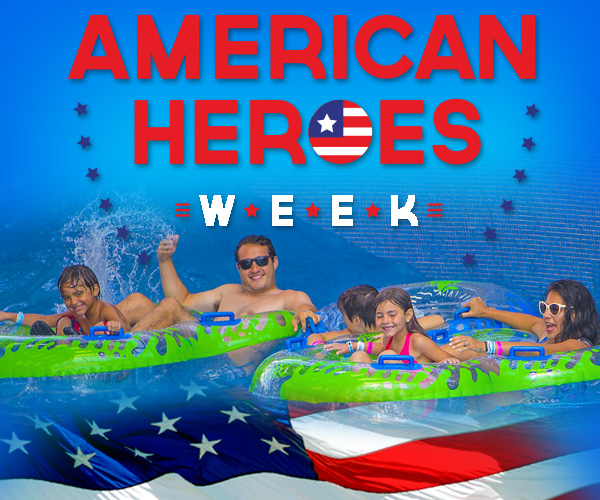 HERE'S MORE INFO:
Members of the Military, Police, Firefighters, & EMTs are admitted FREE during this special week as a salute to our troop and public safety officers!
– American Heroes Week –
Corpus Christi  |  August 15-21
Galveston  |  August 15-28
Kansas City  |  August 15-21
New Braunfels  |  August 22-26
South Padre Island  |  August 22-28
Tickets for Spouses and Dependents are available for 50% off the gate price.
There is also a 20% discount on resort rooms for those who wish to spend the night at our Corpus Christi, New Braunfels, and South Padre Island resorts.
Share this news with friends and family who are members of the military, police officers, firefighters, and EMTs.