Every holiday is different for our family. Sometimes we are able to go home and spend it with our families and sometimes it's a party of four, just us and the boys. None the less we love to whoop it up every holiday so our boys don't feel like they miss out on anything. We won't be able to go home for Easter this year, but we'll be sending Easter love via mail to all of our family!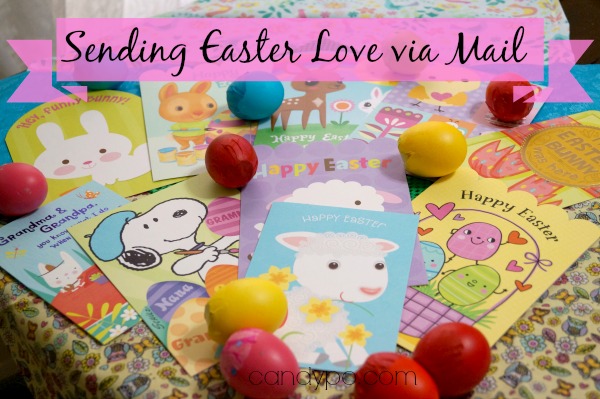 Have you visited your local Walmart lately? Make a stop in the Hallmark card aisle! You'll love seeing how much less you can spend on a beautiful Hallmark Easter greeting card.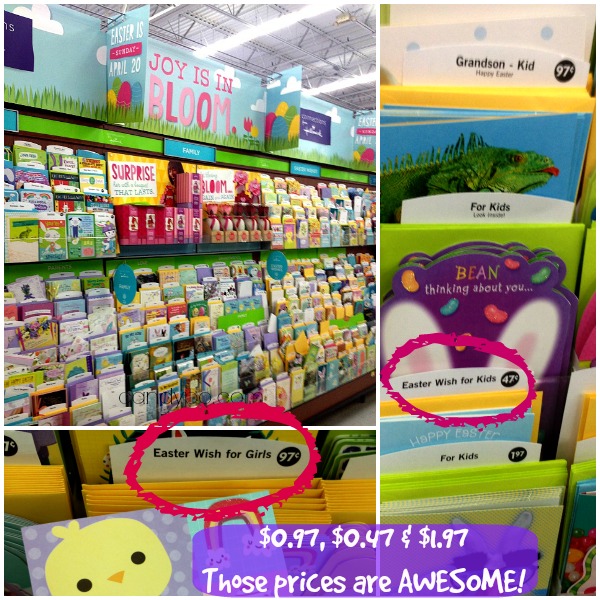 We grabbed cards for everyone! My nieces are each getting a card and so is the rest of the family. I'm sending cards up North, to the East coast and down Hwy 7 to East Texas too! I brought my oldest on the hunt for Easter cards and other things to make care packages and baskets for our family.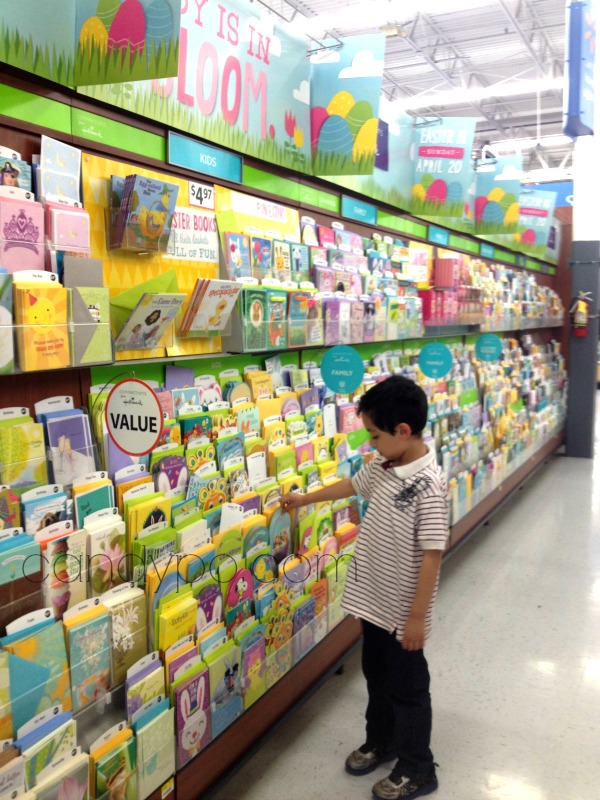 We chose some great cards too! I couldn't believe the value of the Easter greeting cards. The designs of the cards available did not disappoint either.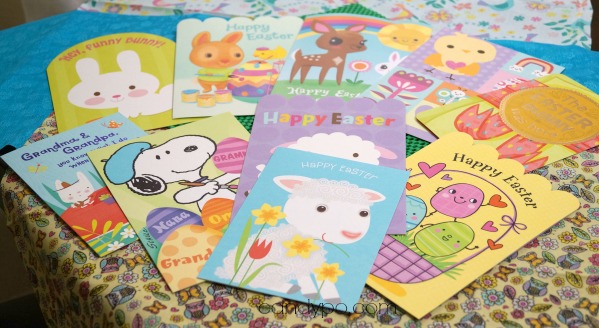 They aren't all just, "Happy Easter" and it's done.. We founds some cute options that are perfect for all of the people we will be sending them out to. That's right, you totally spy a Grandparent personal cards, one from "The Easter Bunny" and other such cute options.  And when I saw Snoopy, I about died! We are huge Peanuts fans in our house. Really excited that we picked that one up too! I did not feel bad about Aramis getting crazy and picking out as many cards as he did.
Wanna see what we are sending out to my nieces? You all can keep a secret right? Don't tell them, I want them to be excited! My little Easter helper was so excited to get creative. He had no idea we would be getting crafty with the cards, he just knew that we would be putting together a basket for his cousins. We added cute ribbon and washi tape to the cards and envelope. And of course Aramis added his personal touch to each card by writing a special message from himself.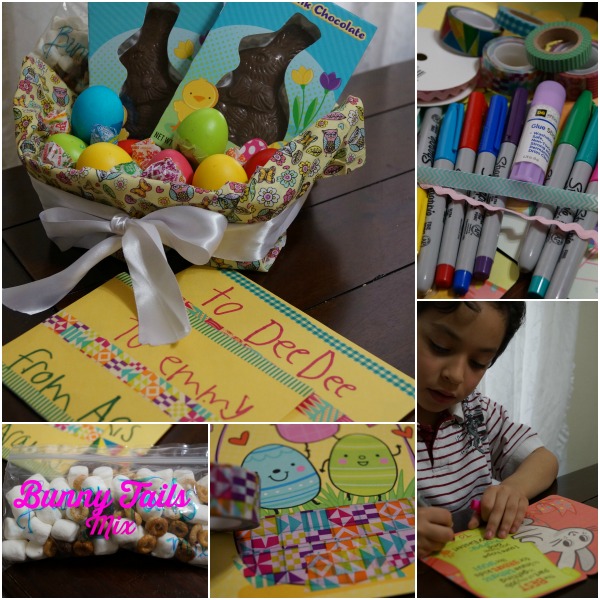 We got a cute little basket and spring colored fabric to cover the basket and tied it off with a bow. We threw in some Easter paper grass and some cascarones. We used to make these as children, so they are a annual tradition on Easter for us. The cascarones get cracked on our heads. It's so much fun and the kids really enjoy it. Another annual tradition is a chocolate bunny. If we don't get anything for Easter, we must get cascarones and a chocolate bunny. I made sure to add two to the basket along with the cascarones, some lollys and a bag of Bunny Tails mix.
It's an easy recipe for a highly addictive snack:  1/2 a cup of marshmallows and 1/3 cup of cereal, all she will have to do is throw into a butter coated bowl and microwave for 30 seconds. Voila! a personal crispy cereal treat! The whole basket turned out really cute!
Sweet cards, sweet messages and sweets for our dear family we will be missing on Easter weekend.
SaveSave
SaveSave
SaveSave