Disclosure: I received this product for review. All statements and opinions expressed are my own.
Spending Tracker by Organizher a Review
As a blogger I am guilty of not keeping up with all of my expenses. What I spent here or what I spent there for the blog. Am I the only one that does that? I'm going to go out on a limb and say "No." Thanks to Organizher I am more prepared for the flood of numbers that I'll need when reporting my numbers this upcoming tax season.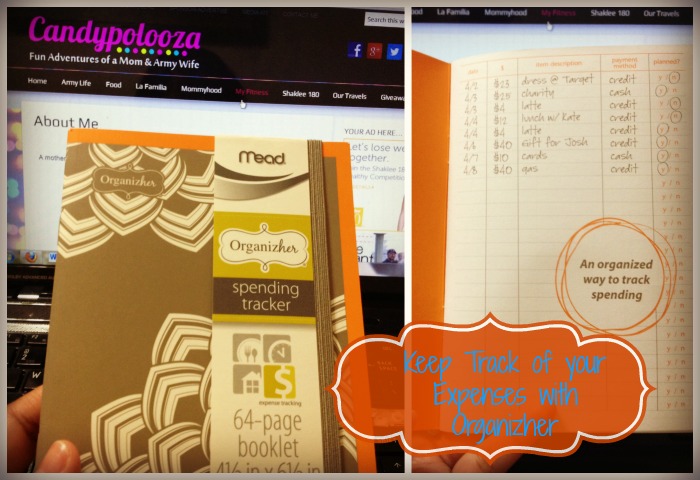 When I received the Spending Tracker booklet I was kind of surprised. I love to make things difficult and was so happy at how pretty much self explanatory the booklet was.  64 pages to document my spending! Fortunately I don't have 64 pages worth of spending to report, but I decided that I could actually break the booklet into categories for me!
Crafts
Blog Site
Blog Travel
Food
Conferece
Miscellaneous
One of the first categories for me to put into the booklet was my crafting spending. It definitely needs a section of it's own. After documenting each of my totals from the receipts I placed the receipts in an envelope and separated by months. I know it's a lot of envelopes but so far it's working well with the tracker. I am loving it! I feel so much more in control and it's a quick reference when I need to do a count.
In the booklet the list of topics to add your spending to is as follows:
Date
$
Item Description
Payment Method
Planned
The Organizher Spending Tracker retails for $4.99. You can purchase it at Target or online.  Looking to get yourself organized? Check out the other clever products by Organizher on their website!  Which ones am I eyeing?
The Write n' Wipe Monthly calendar retails for $7.99
On-the-Go Family Planner retails $9.99
Calorie Tracker retails $4.99
Coupon Organizer retails $9.99
Great products to keep you organized

!!

Don't miss out on any of the products by Organizher! Make sure to follow on Facebook and Twitter!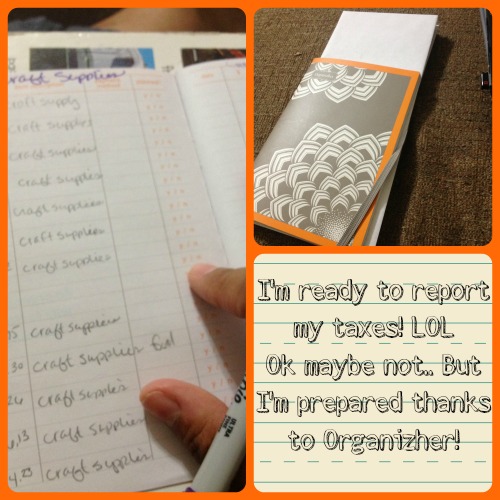 I saved the best for last!! Answer the questions in the rafflecopter for your chance to receive a free Organizher Spending Tracker of your very own! One of my lucky readers will win one! Thanks to Organizher for this opportunity!