Disclosure: I am a Smooth Fitness blogger. I received product for review, however all opinions are my own.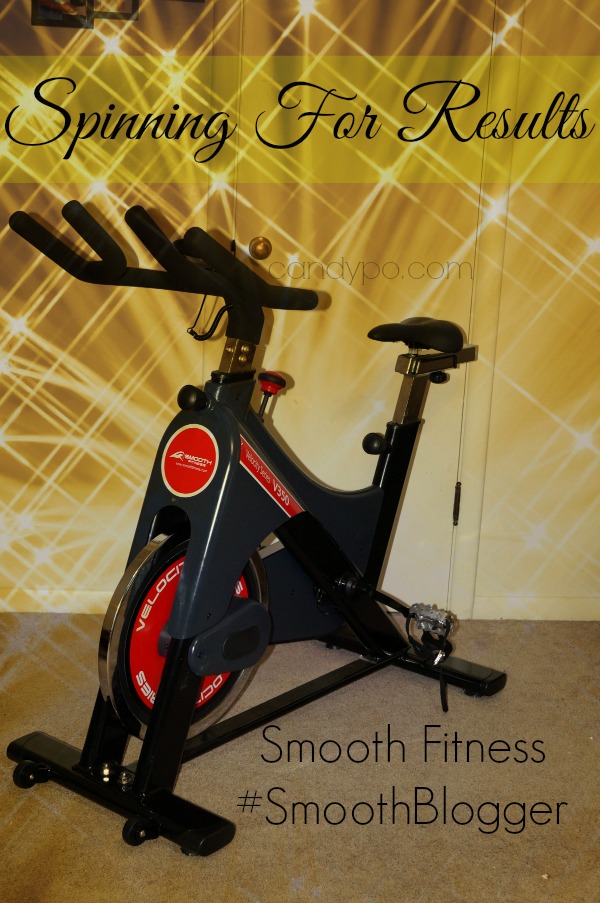 We do everything for something right? There's always an end result we want to achieve. A driving force, I could go on and on. I have been on a constant journey with weight loss. Honestly I feel like a hamster or a mouse on the little wheel sometimes. Besides having weightloss surgery, which I haven't- I will always struggle with my weight. And I think I am to the point where I am ok with that. But that doesn't  mean I'm ready to just quit. I'm not a quitter!! When making a decision on which Smooth Fitness product, my sister Kari swayed me on a cycling bike. She gave me great points on how spinning is better for me and how it would even help drop some pounds as well. 
For my birthday she sent me a book, Ride Your Way Lean by Selene Yeager. I recently started reading it and can't put it down. It's an easy read and has made me so excited to get back to spinning on my Smooth Fitness  Velocity Series V350 Indoor cycling bike. It focuses on bicycling, but I'll be using what I'm learning from the book and applying it to my indoor bike. I have faith that I can continue on this journey and be successful. Although my Ambassadorship with Smooth Fitness ends after this post, I will continue to update on my progress using my Smooth Fitness Indoor cycling bike. This has been an amazing opportunity that I am so grateful to have been a part of.
I think it's important to know the brake is there for emergencies, but:
Have you been following along with the rest of the Smooth Fitness bloggers?
Emily over at DesignHER Momma is using the Smooth Fitness 9.65TV Treadmill.
Anjanette over at MommaYoung & Friends is using the Smooth Fitness V380 Upright Bike.
and last but certainly not least Kelley at The Grant Life is using the Smooth Fitness CE-55BT Elliptical.
Question:
What is your favorite piece of exercise equipment?