A couple of weeks ago I shared all of the fun animated films you can expect from Disney and Pixar. Well later that week I also meant to share the live action movie news and got sick.  Well I'm finally feeling better, but first I have to share the news on Star Wars The Force Awakens and the upcoming events that all of our Star Wars peeps need to know! I'll get to the rest of the movies this week, promise! I guess this was the reason the universe stalled me on the post right? Here's your exclusive look at all of the fun from the D23 Expo and Star Wars events you don't want to miss!!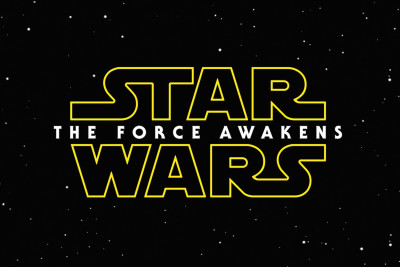 Ready?! 
Lucasfilm presented their live action film slates which revealed exclusive news and details about the upcoming live action films, aided by live and video appearances from talent and filmmakers.
"Alan Horn took the stage again to present the Lucasfilm slate and timeline to the D23 EXPO fans.  Horn told the audience that there were only 124 (Update only 110 days) days to the release of Episode VII, STAR WARS: THE FORCE AWAKENS, on December 18, 2015 and added that there have been record-breaking trailer views and fantastic fan response. Touching on STAR WARS: EPISODE VIII, Horn reminded the audience that Rian Johnson will be directing the film slated for release on May 26, 2017. Then in a surprise announcement, Horn informed everyone that Colin Trevorrow ("Jurassic World") has signed on to direct STAR WARS: EPISODE IX, which is scheduled for release in 2019."
STAR WARS: THE FORCE AWAKENS ended the live-action presentation with a bang as J.J. Abrams introduced stars John Boyega, Daisy Ridley, Oscar Isaac and Lupita Nyong'o. The crowd cheered when John Boyega announced that everyone there would get a Drew Struzan D23 EXPO commemorative poster to take home. Then, in a bringing-down-the house surprise moment, Harrison Ford, who is reprising his role as Han Solo, joined Abrams on stage to wild applause.
 Can you imagine being there and Harrison Ford aka Hans Solo shows up on stage?! I just died when I heard that! Harrison Ford is one of my favorite actors ever!! I'm very excited to see him reprise his role in The Force Awakens. 
STAR WARS: THE FORCE AWAKENS stars Harrison Ford, Mark Hamill, Carrie Fisher, Adam Driver, Daisy Ridley, John Boyega, Oscar Isaac, Lupita Nyong'o, Andy Serkis, Domhnall Gleeson, Anthony Daniels, Peter Mayhew and Max Von Sydow. Kathleen Kennedy, J.J. Abrams and Bryan Burk are producing with Tommy Harper and Jason McGatlin serving as executive producers. The screenplay is by J.J. Abrams & Lawrence Kasdan. STAR WARS: THE FORCE AWAKENS releases in U.S. theaters on December 18, 2015
Another Star Wars film we can expect in 2016 is Rogue One. During the Star Wars segment "Horn then took the audience by surprise, announcing the cast for ROGUE ONE, the first of the standalone Star Wars stories to hit the big screen, which has commenced principal photography. Gareth Edwards ("Godzilla," "Monsters") is directing ROGUE ONE, which tells the story of resistance fighters who have united to steal plans to the dreaded Death Star." 
It's going to be an amazing cast too!  Felicity Jones, Diego Luna, Ben Mendelsohn, Donnie Yen, Jiang Wen, Forest Whitaker, Mads Mikkelsen, Alan Tudyk, and Riz Ahmed. Serious star power and it's sure to be incredible!
The film is produced by Kathleen Kennedy and is slated for a December 16, 2016 release.

I'll share more information the "Untitled Han Solo" stand-alone film, slated for release on May 25, 2018 as soon as I hear about it!
Now for this week's amazing Star Wars news!!
As you can imagine with the relaunch of Star Wars, you can bet that there will be new merchandise associated with it. This Friday, September 4th is being dubbed #ForceFriday! The fun actually starts on Wednesday, September 2rd in Australia, for first looks at the merchandise we can expect for The Force Awakens! I am hoping to do my best and post links with each announcement. I don't know what I've got planned for Wednesday so far so, but I've got hope right! Either way if you follow the #ForceFriday hash tag on social media you will see all the buzz!
The Star Wars YouTube channel will host the live stream, which kicks off with the first unboxing in Sydney, Australia at 7:45 a.m. local time on Thursday, Sept. 3 (5:45 p.m. EDT on Wednesday, Sept. 2), with the grand finale at Lucasfilm in San Francisco at 8 a.m. PDT  (11 a.m. EDT) on Thursday, Sept. 3. Each of the 15 locations will reveal a new product inspired by Star Wars: The Force Awakens.
The global celebration culminates at midnight local time, when many retailers around the world will open their doors to fans to purchase Star Wars: The Force Awakens toys, collectibles, books, apparel and more. Visit starwars.com for more details on participating locations. Additionally, select Disney Store locations around the world will take part.  More details are available at www.DisneyStore.com/ForceFriday. Will you be one of the many fans awaiting the opening of stores to grab the Star Wars items?!! It's going to be insane!!!
Question:
Will you be watching on Force Friday? 
Candy