I love Fall tv programming! Who's with me? Tonight my DVR will be working double time! My favorite shows are coming back tonight and I'm super excited!
I'll be watching The Amazing Race, Once Upon a Time, The Good Wife and I do love me some 60 minutes! LOL I'm also considering catching 666 on ABC as well.
I'm super excited about the season premier of The Amazing Race. That show gets me so pumped I can't sleep right after watching it!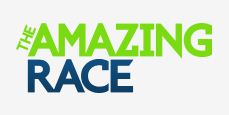 Question
What show are you most excited about for the Fall Season? Did you start your Fall season of watching last week by crying during Grey's Anatomy like I did? lol