Disclosure: This is a sponsored post for SheSpeaks/Gillette Venus.
Ok so you know the shirt, "Suns Out, Guns Out" meaning your arms.. well how about Suns Out, Legs Out!! I say yes! We are all yearning for warm weather and thanks to the new Gillette Venus Swirl razor it's time to welcome the sun and show off those legs! And we've got a fun giveaway at the bottom of the post!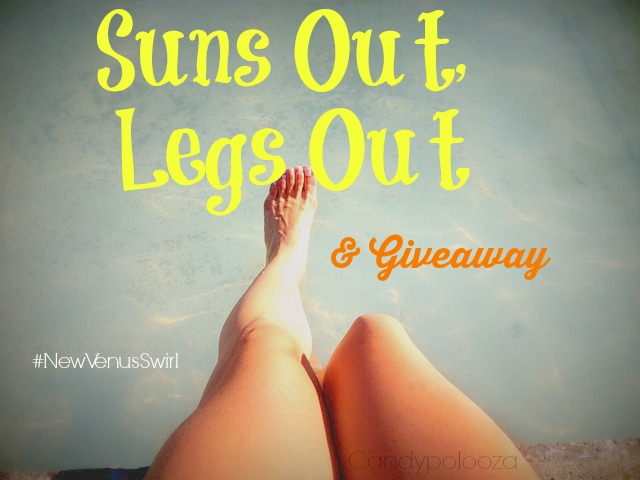 Shaving is not my favorite thing to do but you know what it's a necessary evil and smooth legs feel awesome. When it comes to shaving I want to get the closest shave possible so I can enjoy having hair free legs for a few days. Now that the sun is coming out and the weather is getting warmer I'll be shaving way more often than during the winter and I was stoked to try out the newest Gillette Venus Swirl razor! Yes!! You aren't going to beleive how awesome this razor is!
"The new proprietary FlexiBall™ technology offers a totally unique movement like no other male or female razor on the market. Venus Swirl™ is the first and only razor with the FlexiBall™, moving in multiple directions to navigate all of the tricky areas of a woman's body. It helps to shave those hard-to-reach places and capture hairs that other razors might miss."  One of the issues I have with ladies razors is that they don't move! We are curvy creatures Thank you!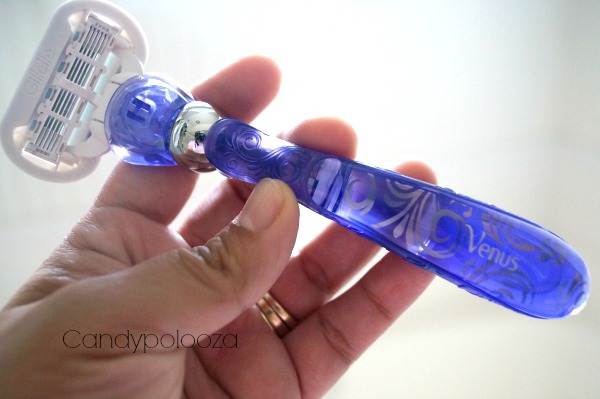 I mean how many times have you ended up with hairy knees because you were afraid to cut yourself. I'm raising my hand.. I'm hoping I'm not the only one! LOL  Check this out- "Pesky knee and ankle hairs and other tricky areas are no match for Venus Swirl's new Microfine Comb and five Contour™ Blades. Combined with FlexiBall™ movement, Venus Swirl™ moves like no other razor for flawless skin."  Pretty awesome right? I'm here to tell you what they are saying is true! After trying the Gillette Venus Swirl razor I could not agree more! I experienced no nics!
Did you notice is has five blades?! Why do the guys get all the fun right? Finally!! "Venus Swirl™ is the first Venus razor to feature Gillette's most advanced blade technology, with five Contour™ blades that cut hair at lower cutting force and have thinner, finer edges — the thinnest in Gillette's history. The Contour™ blades individually adjust to a woman's every curve and contour."
Nuff said everyone! Exactly what I've been wanting in a razor! Never mind it has some swing!! Check this out!!
 Very cool right?! Head over to Walmart and pick up your very own Gillette Venus Swirl and make sure to get a bottle of the Gillette Venus Olay Swirl shaving gel! I love it when products compliment each other like these do! And I love that Walmart has all the NEW must-have beauty products!
Now.. onto the giveaway! 
GOOD LUCK EVERYONE!!