Disclosure: This shop has been compensated by Collective Bias, Inc. and its advertiser. All opinions are mine alone. #LongLastingScent #CollectiveBias
Moving around is fun but it's taxing too. Everytime we get to a new area it takes time finding the spots we like and items we like to purchase regularly too. Besides certain cooking ingredients there are home products items we are used to and like to keep stock in our house. For me, it's the familiarity, the constants in our life. One of the things we don't like change is how our clothes smell. Sounds funny, but it's true. Since childhood I have always smelled Suavitel® in my clothes. It's the smell of home. I want it to be the smell of home for my boys as well. I'm so glad we can find it in the Fabric softener aisle at Walmart! If we ever get stationed over seas it might be a little harder to get our hands on it, but for now.. it's the product we use for our clothes.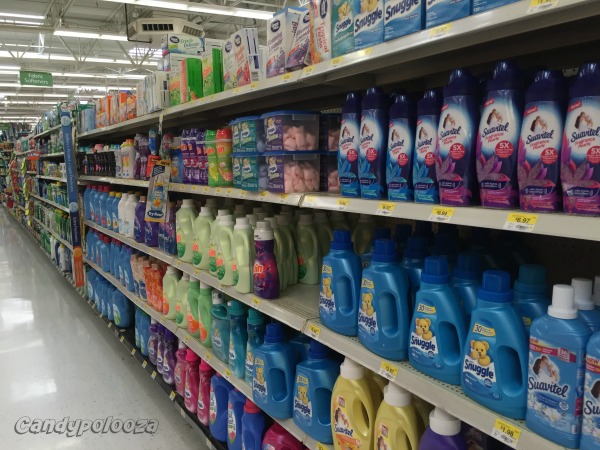 #CollectiveBias
By the way.. when you purchase Suavitel® liquid Fabric Conditioners you also get a Suavitel® Fragrance Pearls™  sample! Oh Yeah!!  I love samples!
I was raised knowing the scent of Suavitel®. There was always a blue bottle in or around the laundry room or that we bought it at Walmart. My friends always noticed it too! One of my friends always tells me when I go home, after being at my parent's house for a couple days she tells me, "You smell like your moms house!" The smell of Suavitel® is truly the smell of home. One of my earliest memories of Suavitel® is actually in Mexico. We had gone to visit my great grandmother and when I would hug her I would ask her, "Huelita cual perfume usa?" what perfume do you use? and she would say, "Ay mija, es el Suavitel®!" oh my child it's Suavitel®!" From then on I would notice the fabric softener my mom used and would think of my Huelita Chuya. To say our family has used Suavitel® for ages is nothing.. try generations!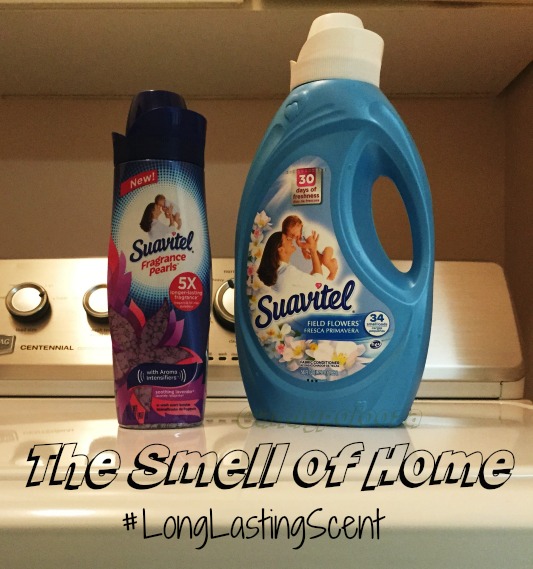 So when it comes to my boys, I love that the smell of Suavitel® is also home to them also. Their sheets, our towels, all of the clothes have the aromatic scent from Suavitel®. One day they too will leave home and hopefully when they get a whiff of their laundry they will feel like they are home again. But for now, we get to enjoy snuggling in our good smelling blankets at night before bedtime. Did you know Suavitel® Fragrance Pearls™ provide 5x longer lasting fragrance vs. using detergent alone? Fact!
 Now if only I could get them to help mommy and daddy with laundry! Good thing our laundry smells so good! Suavitel® Fragrance Pearls™ is available in two fragrances: Soothing Lavender and Fabulous Field Flowers. I always buy both so we never run out!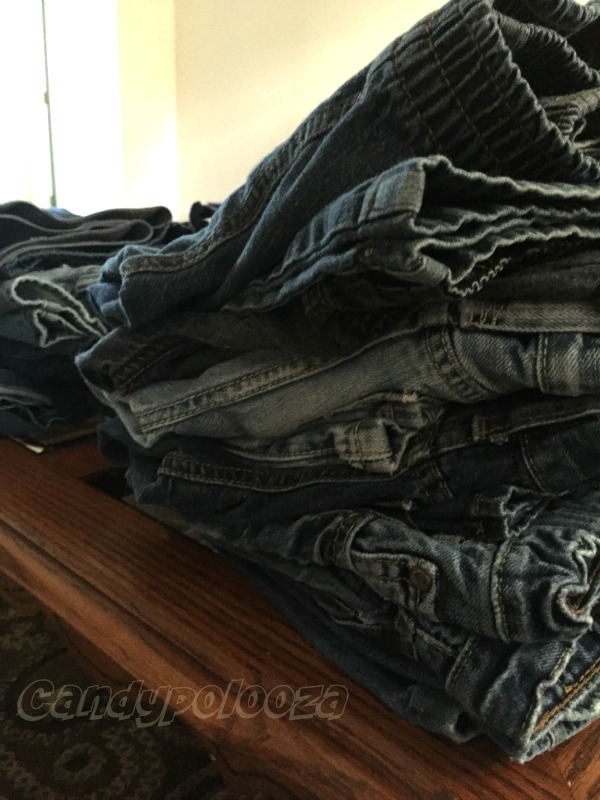 So now I've got to get back to my laundry, Mount O is calling me..  Anyone wanna come help?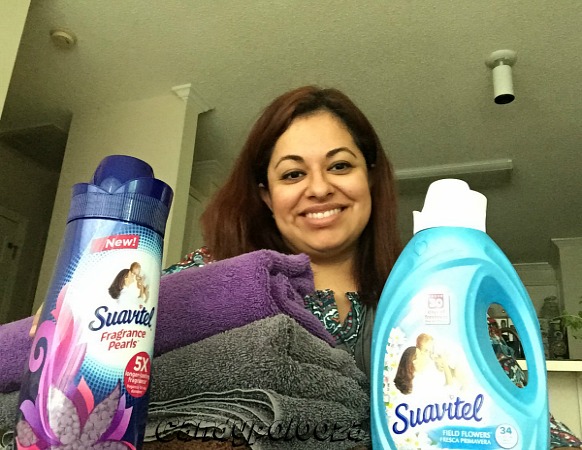 What day do you normally do laundry?
Candy