Disclosure: Thanks to Visit Tallahassee for hosting Candypolooza for a fun filled media trip. All opinions stated are our very own.
Tallahassee has some amazing museums. One you must visit is the Tallahassee Museum featuring Tallahassee Tree to Tree Adventures! First off I have to say how amazing the grounds are. You'll see it all! There's wildlife, there's amazing walkways thru beautiful scenic swap lands, discovery area with educational classrooms. You'll see Florida of old and beyond. It's definitely an amazing location in Tallahassee you'll want to spend more than a few hours there and there's also Tallahassee Tree to Tree Adventures  on location! 52 acres of living history (and virtual) museum that you'll love!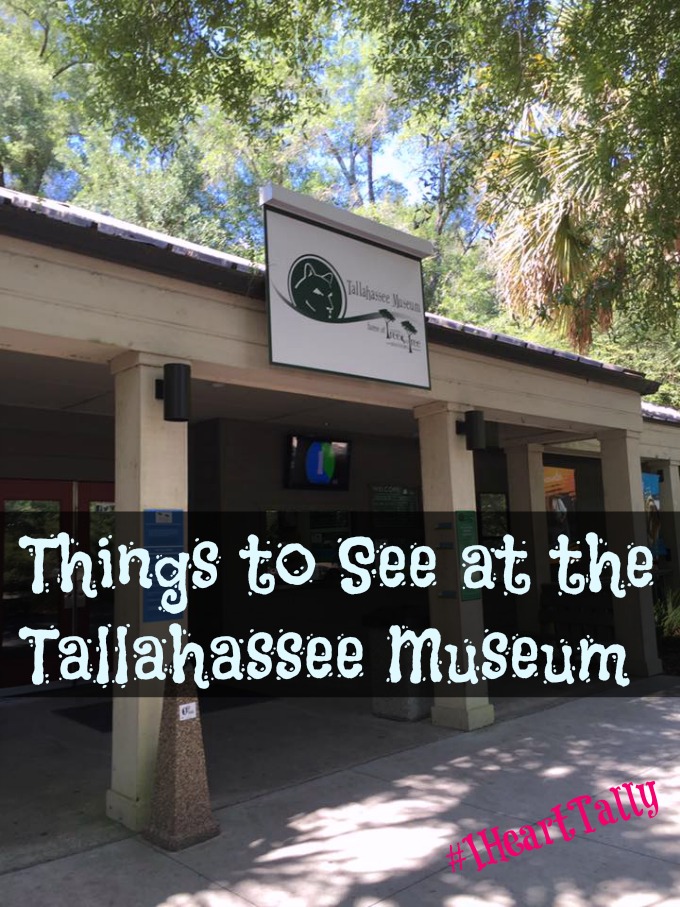 Tree to Tree Adventures
I'm going to take you thru the museum like we did it. We got there about 10am and headed to Tree to Tree Adventures for the boys to have a zip line experience. Tree to Tree offers three different courses to choose from: TREEmendous Adventure, Canopy Crossing, and Soaring Cypress. The boys did canopy crossing so it took them about an hour and a half to get thru. One of the staff mentioned that if they planned on doing the other two course they could be there for 3 plus hours. So if you decide to do them all make plans for a full day of exerting yourself and zip lining fun! All of the courses are based on height eligibility instead of  age, (so careful with tall younger children that might be too immature to complete). With the proper guidance and the great staff members available at every stop the courses can be completed without any previous experience. Aramis and the hubs completed the course. Here's some fun pictures!
Old Florida
We walked around and made it to the Old Florida part of the museum. I'm telling you this museum is amazing. We actually only visited the Seaboard Air Line Caboose but here's what else you can see in the Old Florida section:
Concord Schoolhouse
Bethlehem Missionary Baptist Church
Bellevue (Plantation House)
Kitchen
Slave House
Our friend FunLearningLife visited the other parts so we'll have to hop over to her site and see!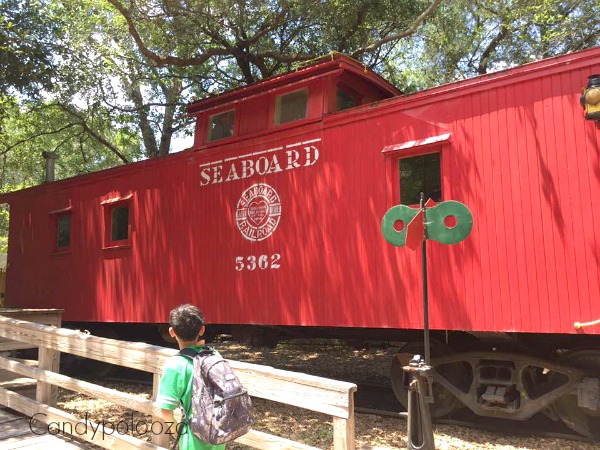 Here's a look inside:
Natural Florida, Wildlife Florida & Florida & Beyond
I'm putting these three sections together because they kind of flowed like that for us. It was incredible and the beauty of natural Florida is absolutely breathtaking.
This might be my favorite picture ever..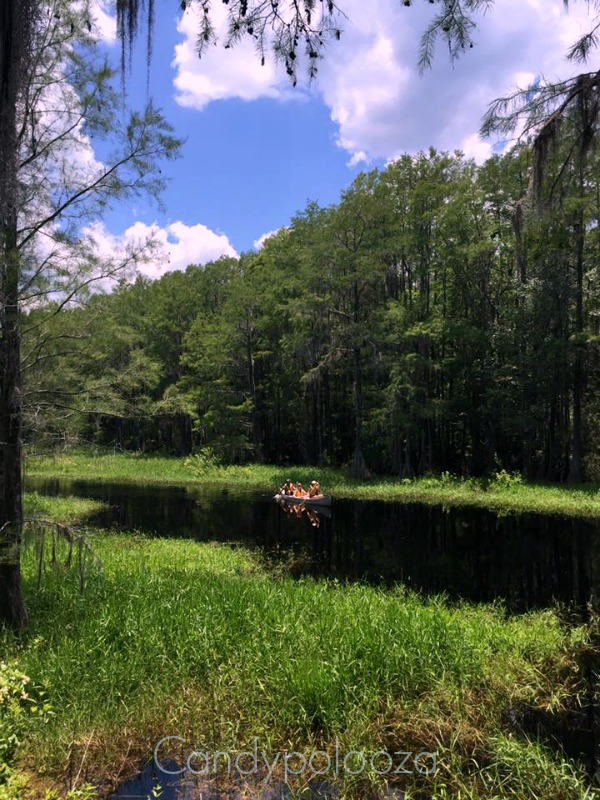 You'll be walking along a boardwalk seeing these amazing sights.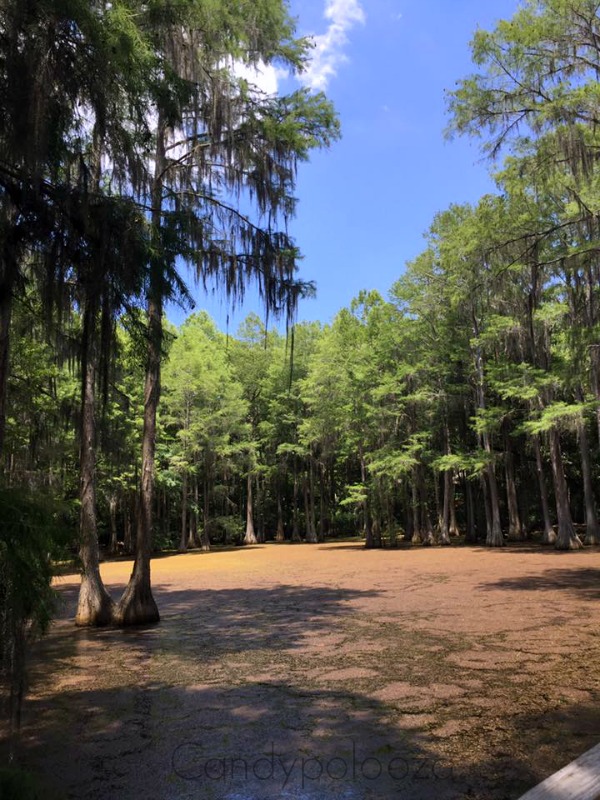 Amazing right?! We were talking about how spooky and beautiful it must be at dusk. Florida is so amazing!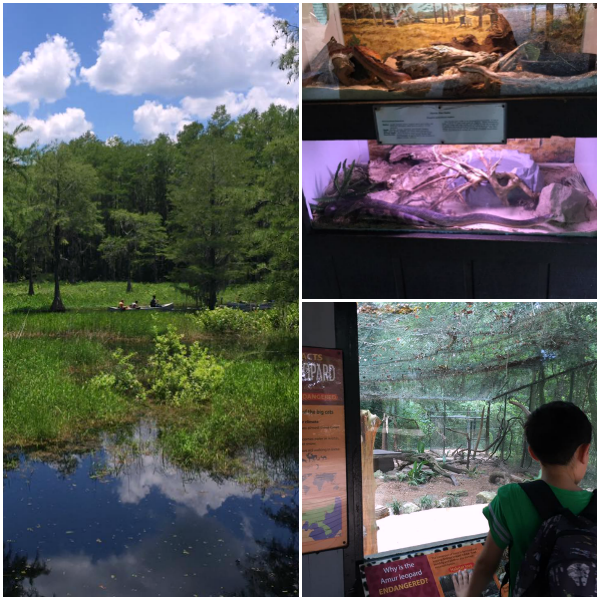 There's a great bunch of animals you'll see at the museum. If you follow me on Snapchat you got to see the bobcat playing with a snake! Here's the animals you can expect to see at the Tallahasee Museum:
Bird of Prey in the entrance

The Majestic Bald Eagle
Barn owls

Small Birds of Prey
Waterfowl
White-tailed Deer & Wild Turkey
Red Wolves
Bobcat
Florida Panther
American Alligator
Black Bear
Fox & Skunk
River Otters
I love all kinds of art. If we weren't military I'd probably try to collect as possible but with moving all the time it's tricky with moving.. I was pretty impressed with the collection of Jim Gary's Twentieth Century Dinosaur Trail. All recycled art made into shapes of dinosaurs. It was absolutely incredible and I have to say a great addition to the natural spaces.
Ok I can't leave you wondering what they look like.. I'll share one! 😉  You've got to see these for yourself!!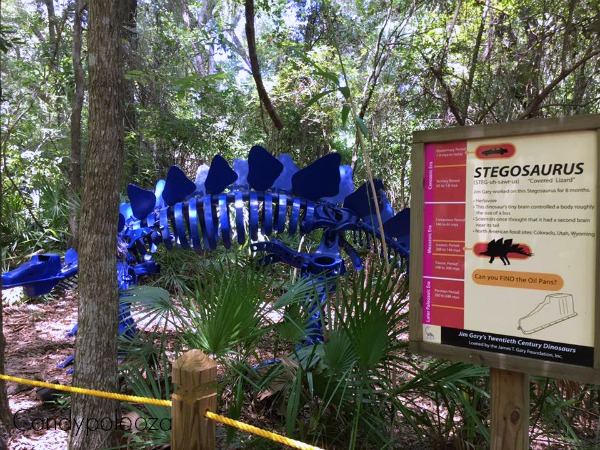 You'll also see:
Fleischmann Natural Science Building
Katherine Nunez Early Childhood Building (Pre-school)
Discovery Center
Phipps Gallery
We spent about five hours there and didn't see everything! I'm telling you it's an incredible location to visit and enjoy all day. There's a fantastic Trail Break Cafe you can enjoy lunch or snacks at or let the kids play at the playground too. And there are picnic tables scattered throughout to enjoy the outdoors. It's truly an amazing museum and not one to miss on your visit to Tallahassee!
Keep up with what's happening at the Tallahassee Museum by connection on social media! Like them on FACEBOOK, Follow on Twitter, Instagram and Pinterest!