I'm excited it's my first Thursday Thoughts of 2015 and from a new state too!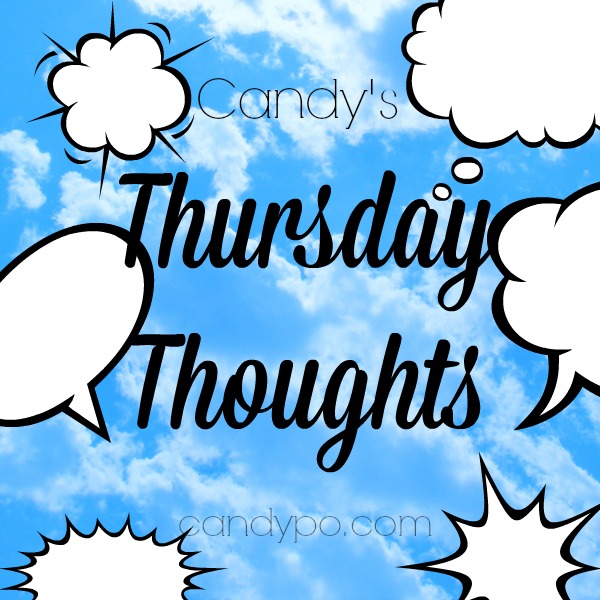 Here's what's been on my mind lately..
-Well obviously I've got "Georgia on my mind".. You know I had to go there! lol I'm silly like that. But I like it. So far so good.
-Yes, so we moved and left the homeland. Texas. Gosh I miss it. And sometimes I think we are still there. Crazy right? Thankfully my very sweet former teacher and friend sent us a bit of home this week. I got a beautiful box filled with Best Maid Del-Dixie pickles. I know what you are thinking, but they just don't make them like this anywhere. My mouth waters just mentioning them! Yes.. that good!
-We found a wonderful new home and we are getting settled. This house is probably the nicest house we have lived in to date. It's very spacious and had a lot of the things we were looking for in our next home.
-I'm sick. Cold, congestion and the base ER says it's an upper respiratory infection that can only be cured with OTC meds that I could have just gotten at home. But whatever. Here's hoping I'm better by the weekend.
-We are back in a humid climate and I'm still acclimating. How long does it take you to get used to a new area?
-I'm using my gps less and less.. I say that after I drove all over creation looking for SAM's.. yes it's a necessity. I might even go check the one in SC, I don't care it's 20 miles away. I love me some SAM's club. I can't stay away.
– The boys I think are doing alright when it comes to the aspect of moving in the middle of the year. I plan on writing some on each boy and how they are dealing with the move. They are 3 & 8, so they are definitely coping in different ways.
-I was lucky that I know a couple of people here already. Not that I'm already hanging out and stuff but it's a nice thing to know someone in a new area. In case you have questions. Thanks Kandace for the info about the ER 🙂
Other than being the new kids on the block again and me being sick, we are doing great. Looking forward to attending fun events in Atlanta and of course sharing fun things to do with you all. We have already hit some nice spots for breakfast, but I've not been myself at all.. I didn't even take pictures! You know I'm not feeling well when I don't take a quick snap shot of my meal.
Here's to getting over this and getting back to having fun!
 Question:
What's one of the first things you do in a new town?
Cheers!
Candy