Disclosure: This is a sponsored post. I was provided access to a 2015 Chevy Suburban for a week. Giveaway fulfillment by Chevy.  All opinions mentioned are my own.
I have enjoyed reading all of your submissions for the Chevy #SuburbanMom contest! I mean as moms we all deserve a nice break here and there and thanks to Chevy, I'm going to split the giveaway into three $100 SpaFinder giftcards. More winners! I wish I could award all of the submissions a break! Here's My Time as a Chevy #SuburbanMom & Winner Announcements!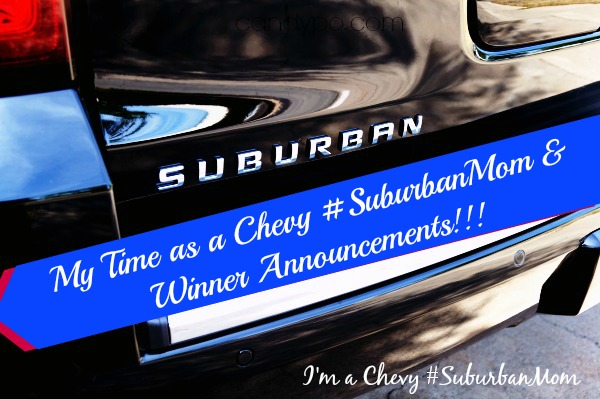 But first I want to tell you more about my amazing adventure as a Chevy #SuburbanMom. I truly enjoyed driving the 2015 Chevy Suburban. It was a massive vehicle but it just felt right after my initial nervousness died down.
But first, lemme take a selfie in the Chevy!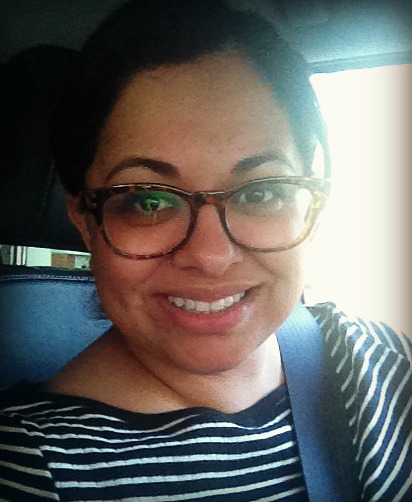 I mean you had to know it was coming! 
And now back to beauty that is this vehicle. Are you ready to ride with me? I mean look at this: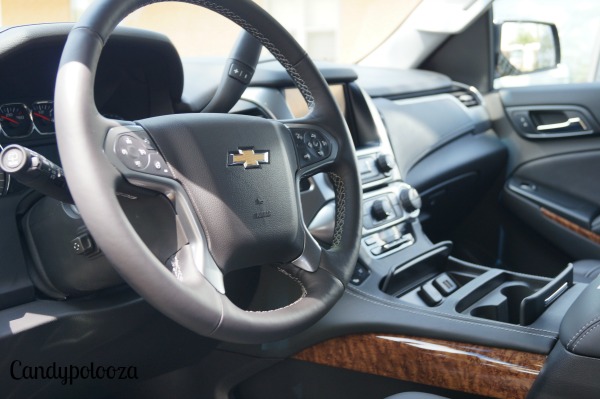 It was just calling my name! All of the bells and whistles,were out this world. I'm actually embarrassed that even the morning of pick up I was still learning the vehicle. One of the funniest things that I found that morning was the volume controls! The hubs had made a comment about the steering wheel being like a game controller. I laughed it off and never asked. Until that morning.. The volume controls were on the right side of the steering wheel on the back side!! Yes!! Red in the face, but for the few times I experienced it was way cool!
Here's your seat! and lets invite a couple of our friends too! The Chevy Suburban seats seven, very comfortably!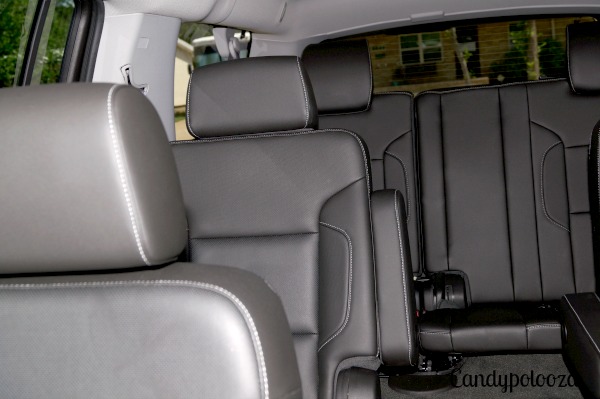 The 2015 Chevy Suburban LTZ is an amazing vehicle. I can't say it enough. Chevy did this vehicle right!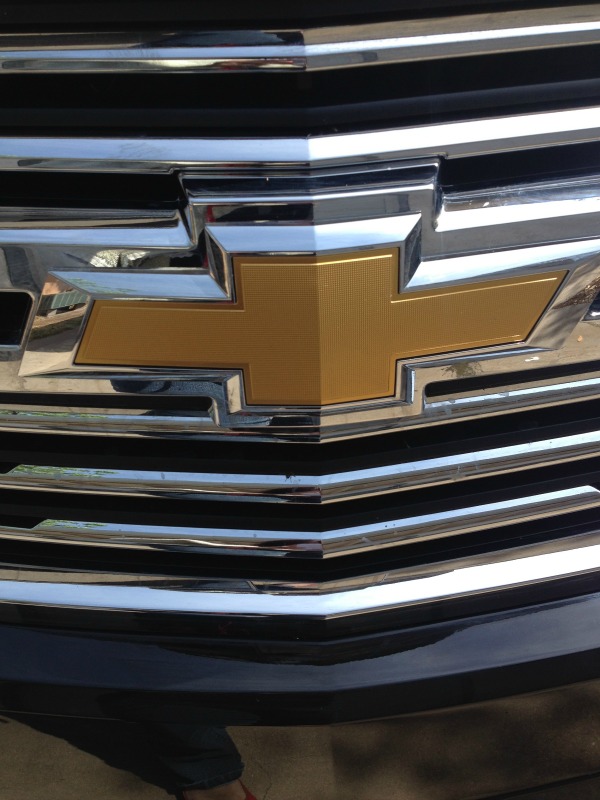 How do I get thru this part without sounding cheesy. So many sad and sappy R&B songs are popping up in my head, Please don't go girl.. but honestly I was sad to see her go. And I think the driver saw me taking pics as he backed out.. LOL I'm sure he's used to it by now..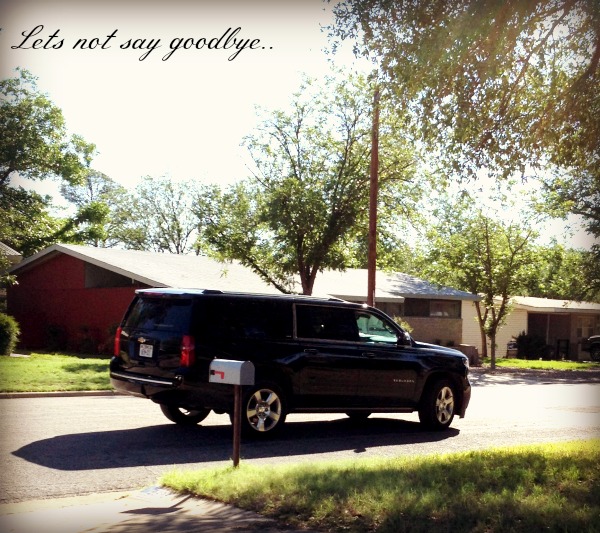 I was sad, but it's all for the best. We'll meet again one day.  But for now onto our winners!!
Here's our winners:
K.G. -Shared with us that her favorite moment as a mother was when her daughter met her little brother for the first time. Sibling Love at first sight! How sweet right?!
V.H.- Shared a photo on and also sent an email with such a beautiful birth story. She wished it to remain private.
and
T.W. shared a blog comment:
"O#SuburbanMom my most memorable moment was the birth of my second son. I had lost my first one and I was so over joyed to have a happy and healthy baby boy. He is 3 now an a big ball of energy lol. #SuburbanMom"
My eyes were filled with tears each time I read all of your submissions. Thank you for sharing your beautiful moments with Chevy and Candypolooza.
Cheers!
Candy