Disclosure: This is a sponsored post. Prize fulfillment will be completed by Warner Bros., however all opinions expressed are my own.
Can you tell I LOVE movies? Umm, yes I do! We are huge Comedy fans too. One of our favorites actors is Melissa McCarthy. I think my husband first saw the trailer for Tammy when he took my son too a movie and during the trailer he texts me and tells me to look up the trailer on YouTube! LOL You know I did and I laughed so hard! We've been anxiously anticipating the release on Tammy and I'm  stoked to be able to get one of you to the movies to watch Tammy and get some cool movie swag!!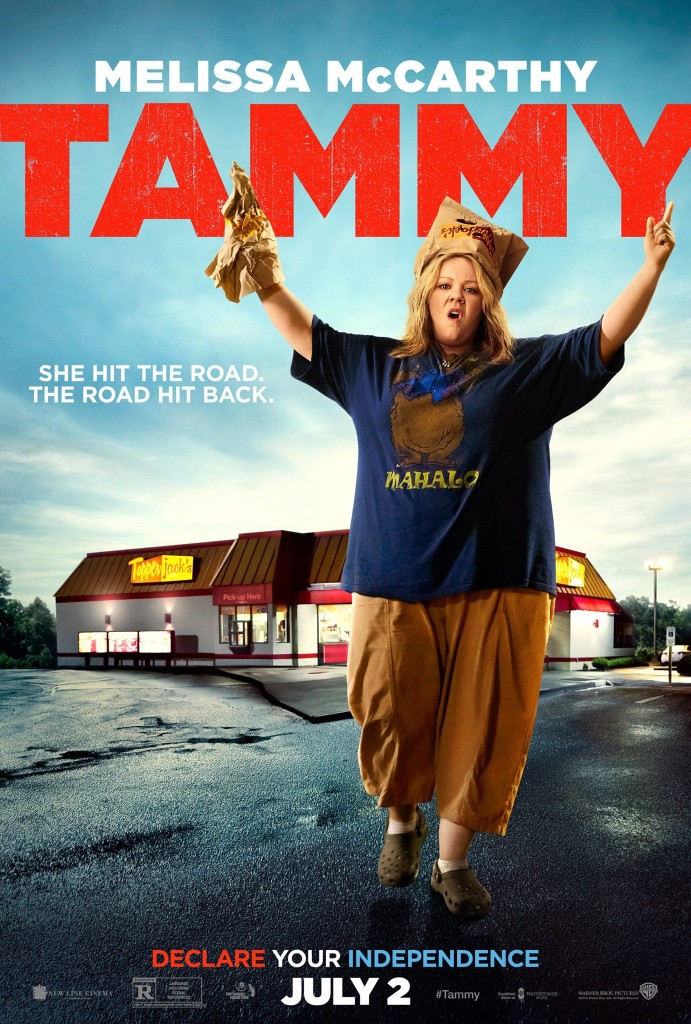 Watch the trailer for Tammy!
I knew it was gonna be good when I heard the intro song!
 Here's the fabulous Tammy Independence Pack Sweepstakes Details:
o   1 – TAMMY Topper Jack's T-shirt
o   2 – TAMMY Stadium Cup
o   1 (Admit Two) – TAMMY Hollywood Movie Money
o   Hollywood Movie Money is a free admission voucher to see a film TAMMY, redeemable nationwide starting 07/02/14 and valid for a limited time for use in any theater excluding AMC Theaters.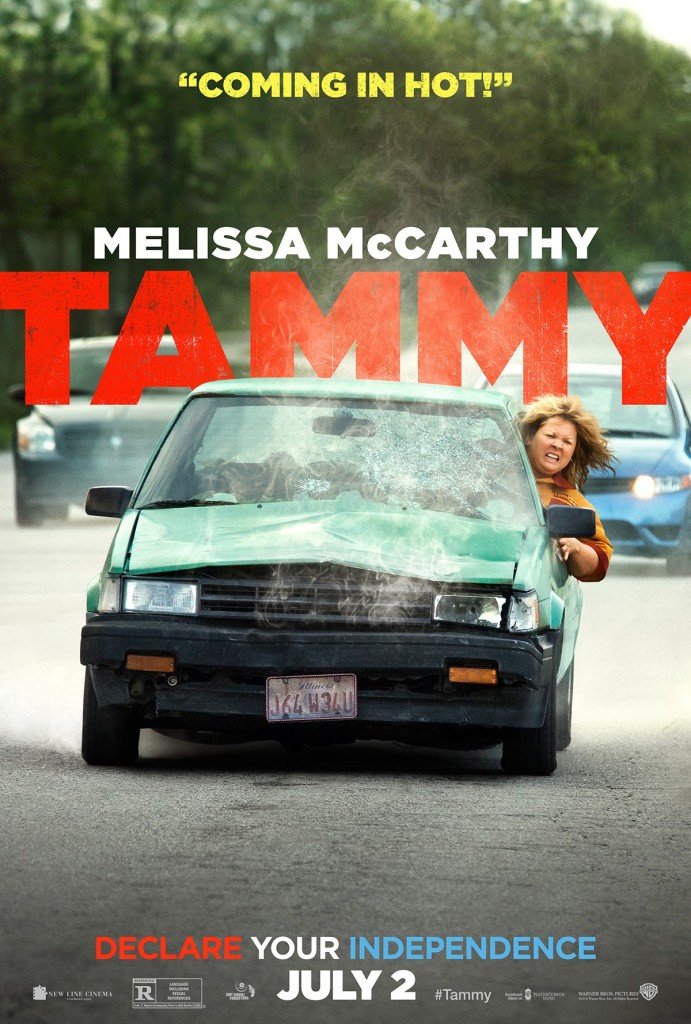 Writers: Written by Melissa McCarthy & Ben Falcone
Producers: Will Ferrell, Adam McKay, Melissa McCarthy
Executive Producers:  Rob Cowan, Ben Falcone, Chris Henchy, Kevin Messick, Toby Emmerich, Richard Brener, Michael Disco
Cast: Melissa McCarthy, Susan Sarandon, Allison Janney, Gary Cole, Mark Duplass, Toni Collette, Nat Faxon, Sandra Oh, Dan Aykroyd, Kathy Bates
Comedy.  Tammy (Melissa McCarthy) is having a bad day.  She's totaled her clunker car, gotten fired from her thankless job at a greasy burger joint and, instead of finding comfort at home, finds her husband getting comfortable with the neighbor in her own house. It's time to take her boom box and book it.  The bad news is she's broke and without wheels.  The worse news is her grandma, Pearl (Susan Sarandon), is her only option—with a car, cash, and an itch to see Niagara Falls.  Not exactly the escape Tammy had in mind.  But on the road, with grandma riding shot gun, it may be just what Tammy needs.
I'm so excited to watch this film!! Good Luck Everyone!! 
Candy