Have you started to think about expanding your family? Whether you've been starting to feel excited when you're walking around the stores seeing all the baby items, see what clinics such as Advanced Fertility offers online or have just started to get the 'feeling' maybe it's time to take the leap! As it's such a big step to take and responsibility to take on, it's important that you're fully prepared for what's about to come. Sharing the top 4 signs you're ready to have a baby with you today.
Becoming a parent is never easy and the months after you've given birth will be far from a dream. But if you're truly ready for what's going to happen, there's no reason why they are something that you should fear.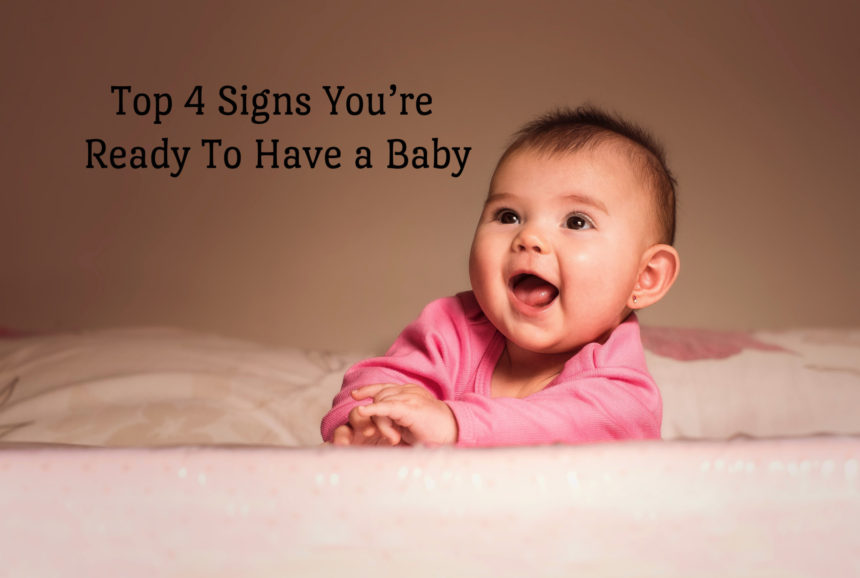 Photo by Daniel Reche from Pexels
No parent is perfect at the end of the day. It's a learning curve – but it is something that you should know for certain is right for you before taking it on.
You Have a Strong Relationship with Your Other Half
If you're thinking of entering into this journey with a partner by your side, it's vital that you're in a good place. Often, people jump into having children with their partner without taking the time to consider whether it's something that they both want.
Sit down and have a conversation with your partner. Are they also ready for what's about to happen and the changes that will come with the decision? Without doing this, you might find that you go into the birth with less support. It's essential that you have a strong relationship with them – they will be the one that's by your side throughout the process after all!
You're Not Scared Of The Changes
Having a baby isn't just going to change your life after they are born – the process will cause you to make certain lifestyle changes before the big day. From cutting down on caffeine to quitting smoking and watching what you eat, there are many alterations that you'll have to make.
You Have The Finances
A new baby is incredibly expensive – from purchasing all of the essentials to raising them throughout the years. Therefore, it's important that you have the finances in place to accommodate them. The average cost to have a baby can be anything from $80k up to 100k if you require childcare, so make sure that you've budgeted in any of the potential costs beforehand.
You're Responsible
As a new parent, you need to be responsible and have the capacity to look after others ahead of yourself. The responsibility that comes with having a new baby is undeniable – so you must have the positive attitude, motivation and determination to look after them to the best of your ability.
Final Thoughts
So, there you go. Those are the top 4 signs that you could be ready to welcome a baby into the world. Of course, everyone is different and the signs you notice may differ to other women/men that similarly want to have children. It's natural to feel nervous about the process – no one goes into becoming a parent without any worries. Just think about how great it will be once your little one is here – and these worries will soon become a thing of the past.
Question:
How did you know you were ready to become a parent?
Cheers!
Candy