Houston is an amazing city. If you've never been there, you should totally go. I'm from East Texas, so as a child we'd take day trips to Houston often. When the hubs went back to the Army, our trips home focused on family and staying around the Lufkin-area so we didn't make it to H-town anymore. Now that we are so close, like three hours close I was very excited when we decided to spend a long weekend in Houston. Excited to share some of the sites we got to visit thanks to Hola Houston. We were given City Passes in exchange for social and this blog post, however all opinions expressed are my very own. We Love Houston!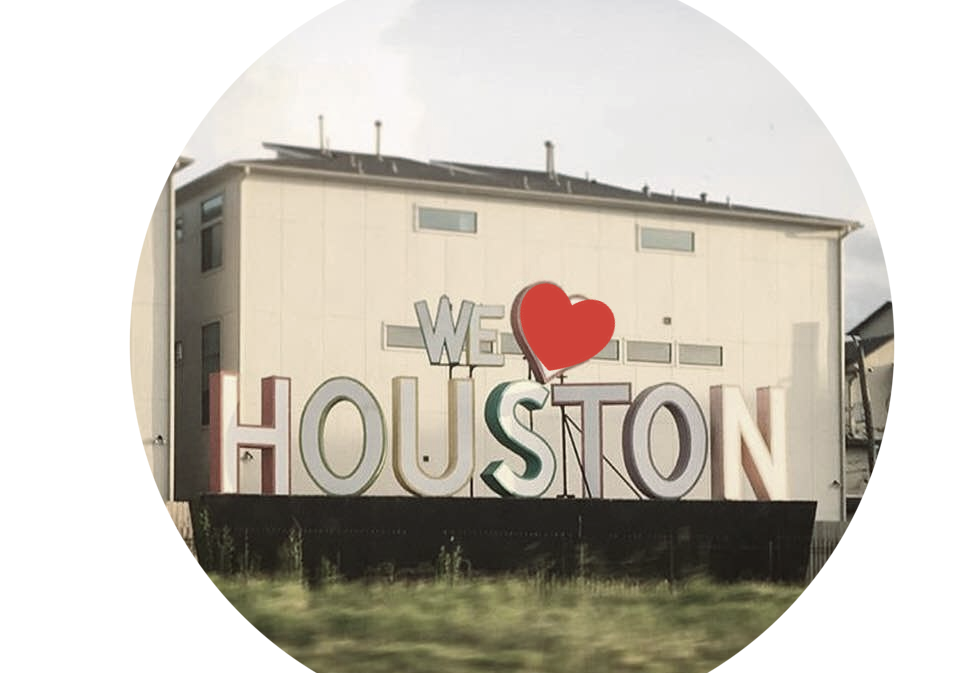 Some might say, "but it's just Houston.. no big deal. Why would you want to vacation there?" If you frequent there then maybe, but for me it was like revisiting an old friend that I missed so very much. It really made my heart happy to hear my boys say how much they loved their visit to Houston. "We Love Houston!" they said as we drove back home. "When can we come back? There's so much we didn't see."  Yes, we do! It made me really happy. I did a lot of sharing on social while we were there so if you follow me on social, you might have seen a few of the pictures and where we visited. I want you to experience Houston and love it as much as we do.
How can you make your visit to Houston the most epic?! By purchasing a Houston CityPASS that's how!
Houston CityPASS
Houston CityPASS is a great way to visit these wonderful attractions in Houston. If you want to take advantage of touring Houston, I highly recommend using the Houston CityPASS. You can choose five amazing places to visit for only $59.00 for adults and $49.00 for kids.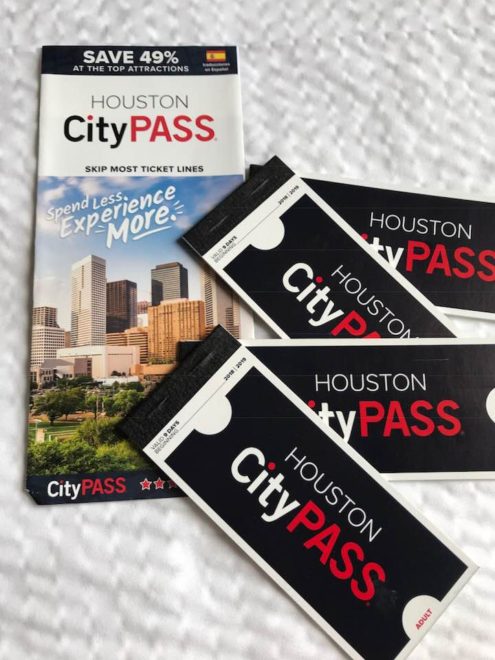 Choose from the following venues you can visit as part of the Houston City Pass:
Space Center Houston
Houston Museum of Natural Science
Houston Zoo   OR   Museum of Fine Arts, Houston
Kemah Boardwalk   OR   Children's Museum of Houston

Houston Museum of Natural Science
This museum is truly a gem in the museum world and in Houston. We made it in about two hours before they closed so we were very selective in what exhibits we wanted to see. This can be a good plan of action unless you have all day and can take it all in at your leisure.
DINOSAURS
HMNS has a very spectacular exhibit of dinosaurs. We were standing by the velociraptors when a gentleman approached us and explained how Jurassic Park movies had us all fooled when it came to the raptors. Turns out this gentleman worked at the museum and he gives private tours. I don't know what made him do it but he gave us a semi-private tour thru the dino area into the Eygptian exhibit too. He was so full of information and truly made the experience an unforgettable one. The boys got a real kick out of it too.
Downtown Aquarium
If you have a ocean lover in your party make sure to head to the Downtown Aquarium as part of your Houston City Pass. Any place we get stationed we also make sure to check out the aquarium. This aquarium also has a fun carnival type area where you can ride a few rides like a little train and a ferris wheel! Make sure to bring cash for the games too! A great afternoon or early evening activity and then you can enjoy dinner there as well! Aramis has expressed interest in marine biology so this was a sweet addition to the trip. He loved it!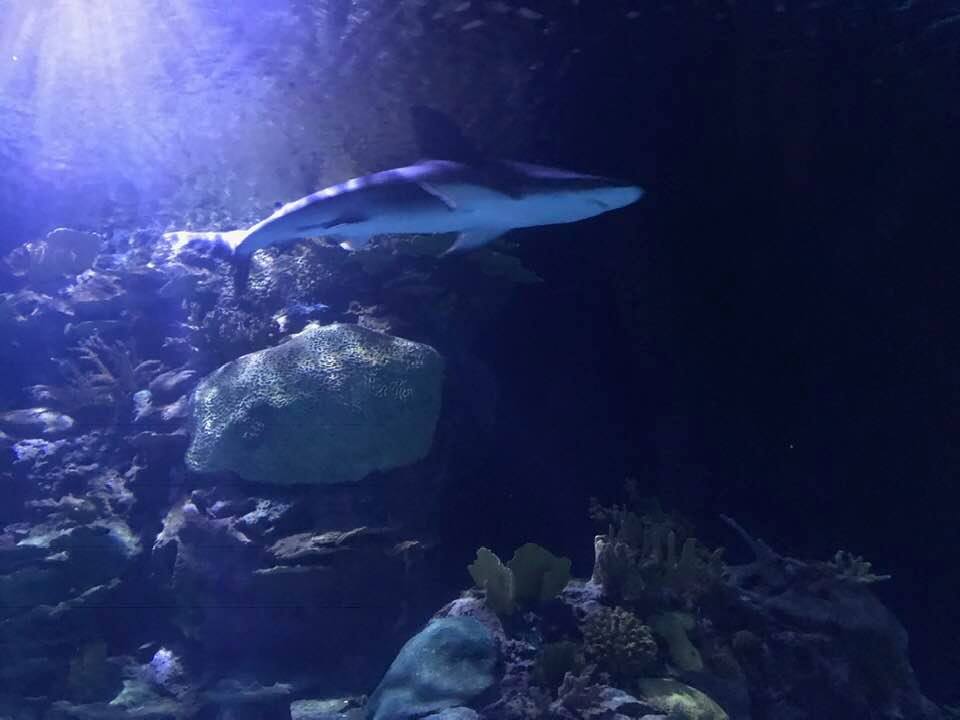 NASA Johnson Space Center Houston 
While one wants to work with marine life, the other wants to go to space. Oh Ezra, the world is your oyster and while we can, we will feed those interests with places like Johnson Space Center in Houston. I grew up going to visit NASA and it was such a treat to take our boys there for the first time. They really had blast with all of the hands on centers and exhibits.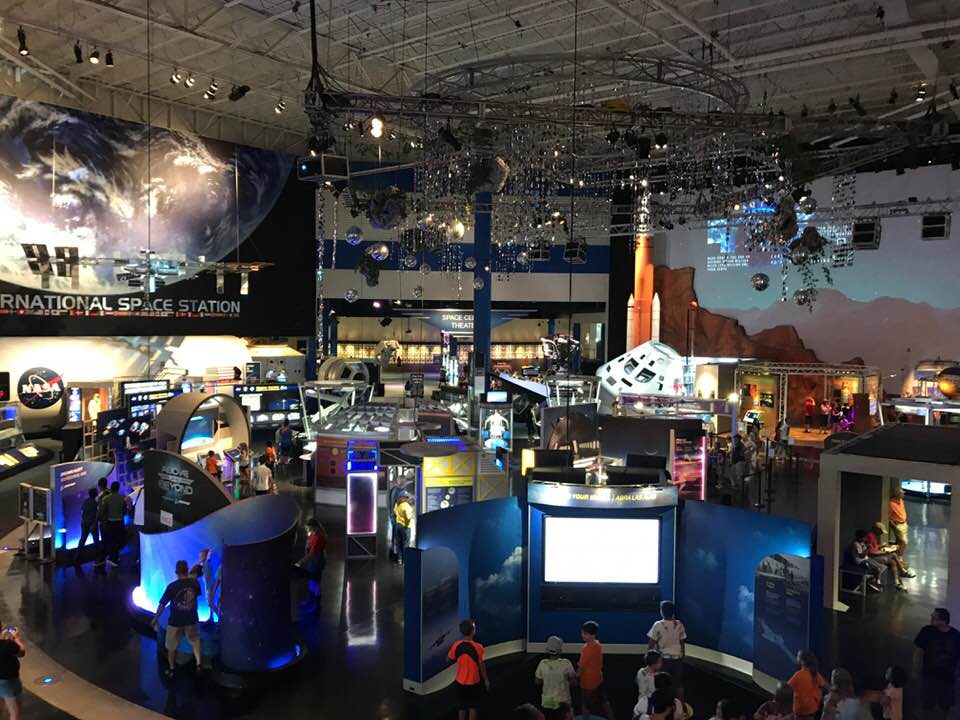 If you've never been to Space Center Houston and you have the tiniest interest in NASA, it truly is a must visit. As you can see above this is only part of the main center to your visit. Thanks to my friend Melanie of QueMeansWhat, she made sure to tell me to not miss the trolley ride around the property. We got to stop at a few outlying buildings and it was super cool to see the campus. It's beautiful and they have wildlife all around too! You may see deer, lots of squirrels and even some amazing longhorn cows! And on the trolley ride you'll get a history lesson and get to visit a working office of engineers. Also included in the trolley tour is a visit of a shuttle! As you see in the third image on the left, you can view up to three levels of the shuttle. Truly an incredible experience!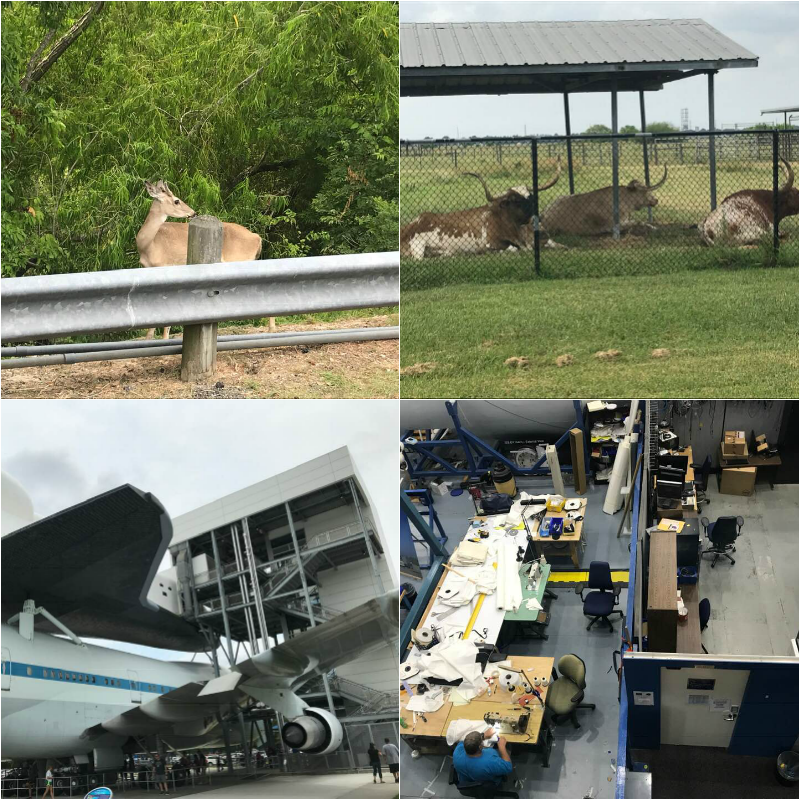 Our trip looked pretty awesome right?! It totally was! Operation: Kids Love Houston was a total success and we left Houston with the kids making plans to come back to see more. I absolutely love the city of Houston and I want my boys to love Houston too. Mission Accomplished! If you are a military family in our area of Fort Polk or your family is serving at Fort Sam, Lackland AFB, and Fort Hood – make plans to visit the 4th largest city in the United States. It's a big city that will feel like home. We love Houston and so will you! And not to mention there's a lot of winners in the Space City! We love our Astros!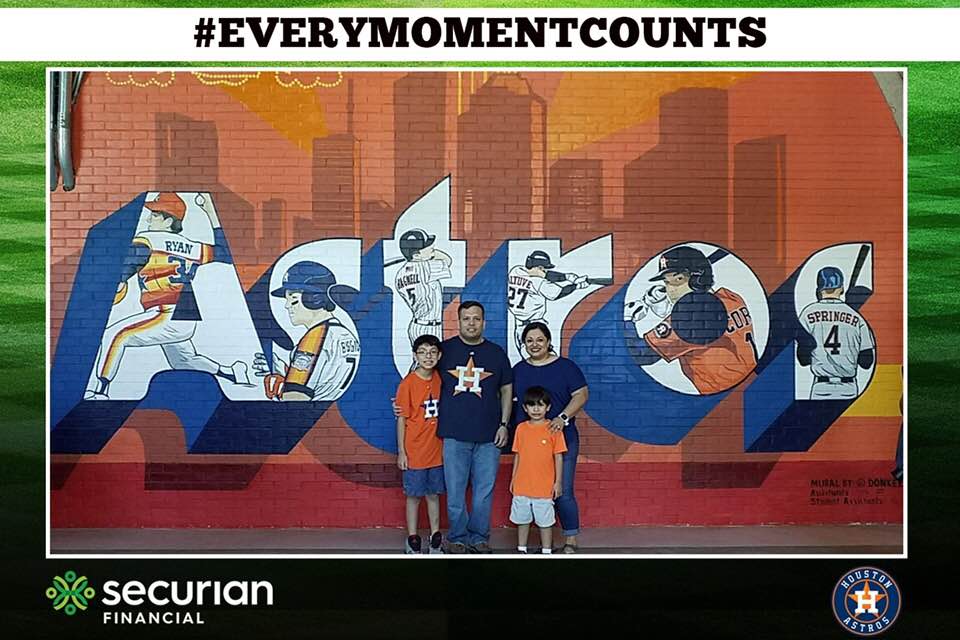 To keep up with all things Visit Houston, follow them on social media @HolaHouston and the hashtag #HolaHouston.
Question:
Have you been to Houston? Where's your favorite place to visit? 
Cheers!
Candy