We had the chance to visit the state of Arizona and had an amazing time. That was the first time I'd driven 10 plus hours with the boys alone. It was nuts, but we made it and loved every minute of it! Sharing some images from the Wild West fun in Tombstone, "The Town too Tough to Die."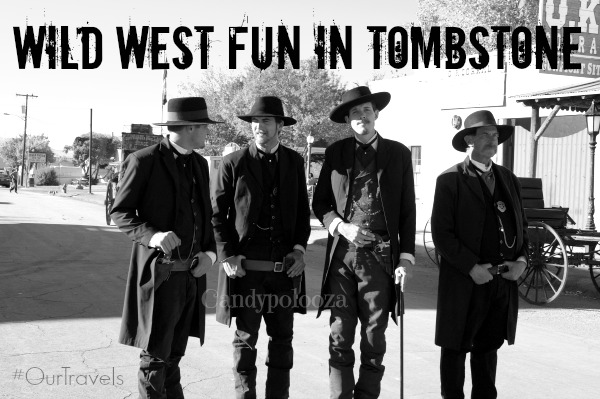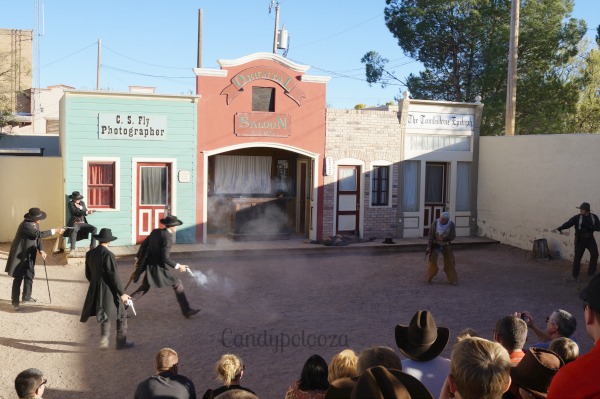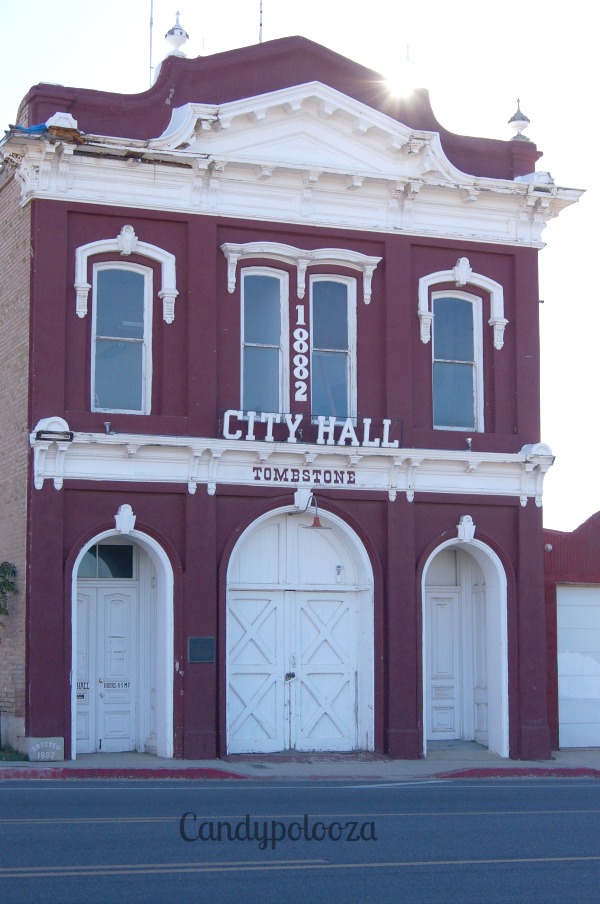 What would a visit be to Tombstone and not see Big Nose Kate's Saloon! We didn't go in but it was fun to see it. Where are my Tombstone movie fans? My husband gave me the reference when we walked by Kate's.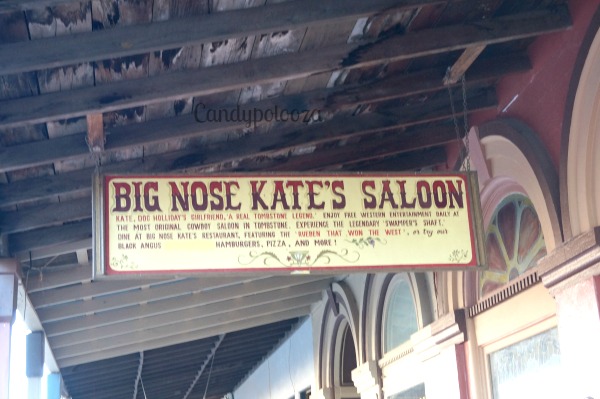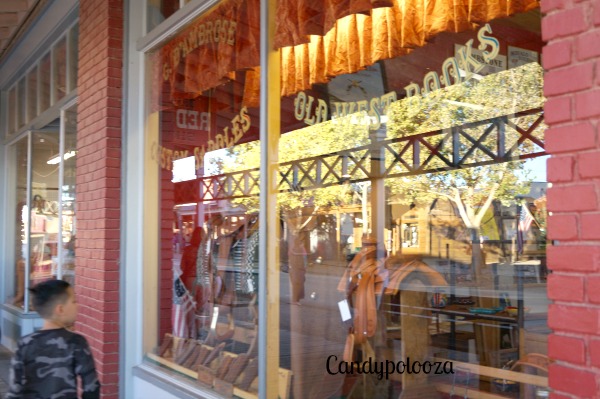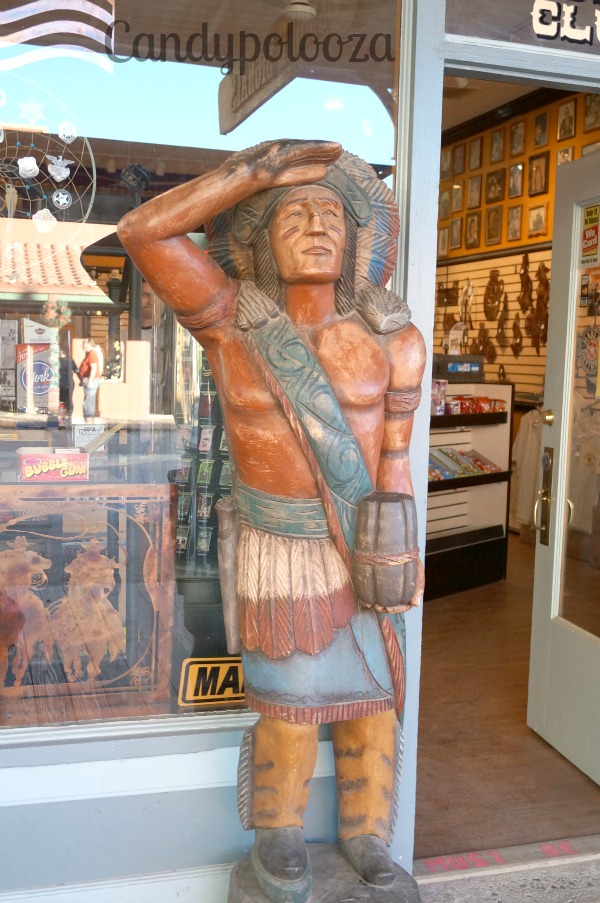 Here's a fun Vine I took during the in person reenactment. Little E was not very impressed but Big A loved it! I'm so glad we drove out to Tombstone. The weather was beautiful and there wasn't too much of a crowd.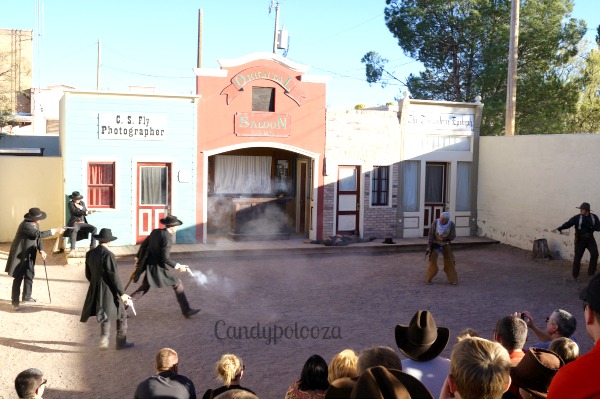 One of the saloons had this majestic animal on the wall. Ya'll know I'm a Texan and have a love for Longhorn steers.. dead or alive. Oh that sounds bad, but you know what I mean. 😉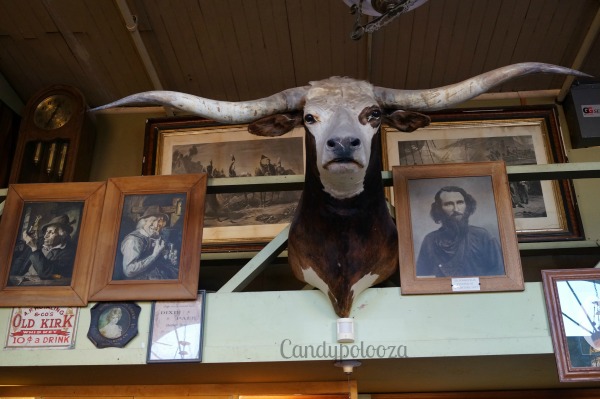 Here's a character I could not leave out of this post. He was dancing up a storm and had kids dancing with him too.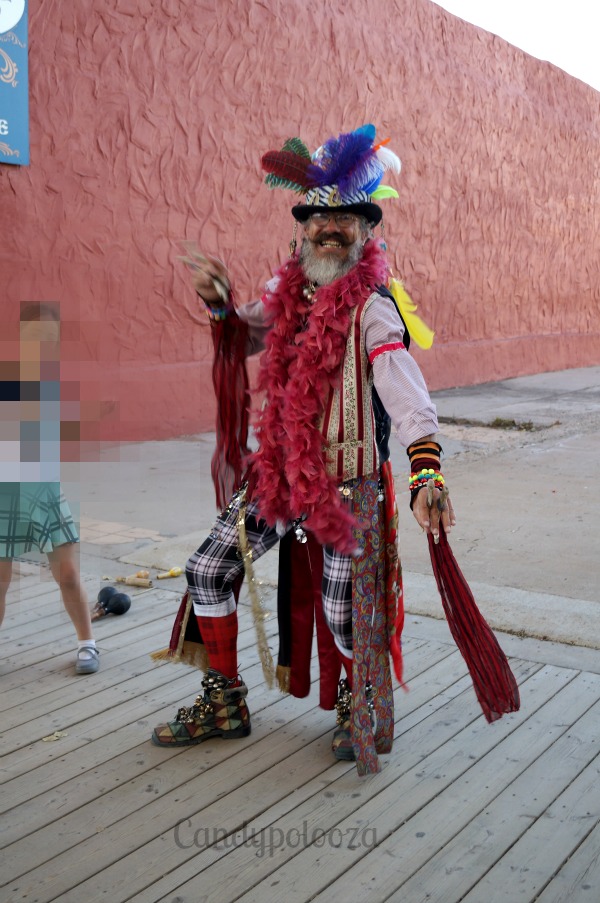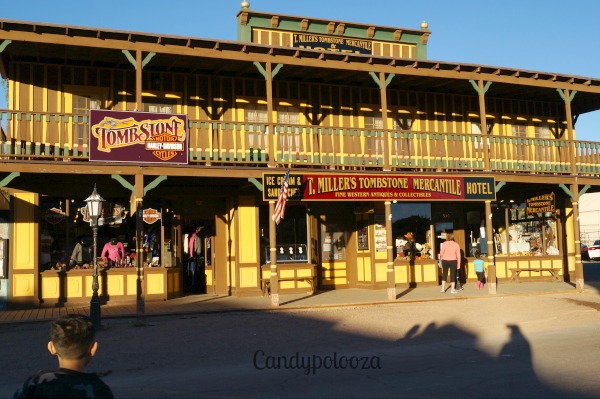 Tombstone was a great town to visit. We got to see the shoot out at the OK Corral and got to visit the museum and browse around town. So much fun and a great family trip.
Question:
Have you ever been to Tombstone, Arizona?
Candy