What's going on with your table for the holidays? If you haven't thought about what you'll be serving for the holidays make sure to read the blog all week as I'll be sharing my own recipes as well as round-ups of great recipes for you! Today it's green bean recipes! The holidays wouldn't be the same without green beans. There are so many yummy ways to prepare them that it can be hard to choose just one! I found 5 Green Bean Recipes for Thanksgiving that all look so scrumptious that we very well may have several varieties of green beans on our table this year!
This is the way we have been enjoying green beans lately! Roasted Green Beans are a fabulous and healthy choice for your holiday table!
If you aren't into nuts with your green beans try this delicious Green Beans with Garlic and Mushrooms recipe! It's a twist on the traditional!
Cooking with an iron skillet just gives everything a different taste. These Sauteed Green Beans will be delicious on your table!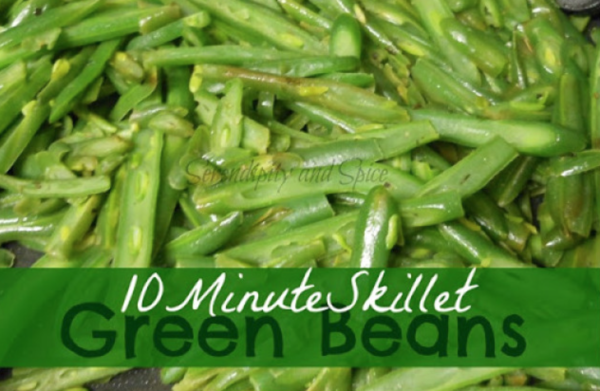 Try this traditional Libby's Green Bean Casserole with a delicious twist topping of the green bean casserole!
Question:
Which of these 5 Green Bean Recipes for Thanksgiving do you think your family would most enjoy? I wish I could have them all on our holiday table!
Check back tomorrow for another day of holiday recipes!
Cheers!
Candy