I was invited by Disney to cover this press event. Expenses were paid, however all opinions are my own.
Goodness it seems like it was weeks ago, yet it was just days that I was walking the green carpet at The Good Dinosaur premiere in Hollywood, California! Crazy right?! I am still reeling from the experience I had during the #GoodDinoEvent. This was my first time to walk a carpet for any event so I made sure to cherish every moment of it. I dreamed of being an actress in Hollywood as a child so this experience of walking the red carpet at The Good Dinosaur premiere; the lights, cameras, reporters it totally fulfilled that dream. It was incredible!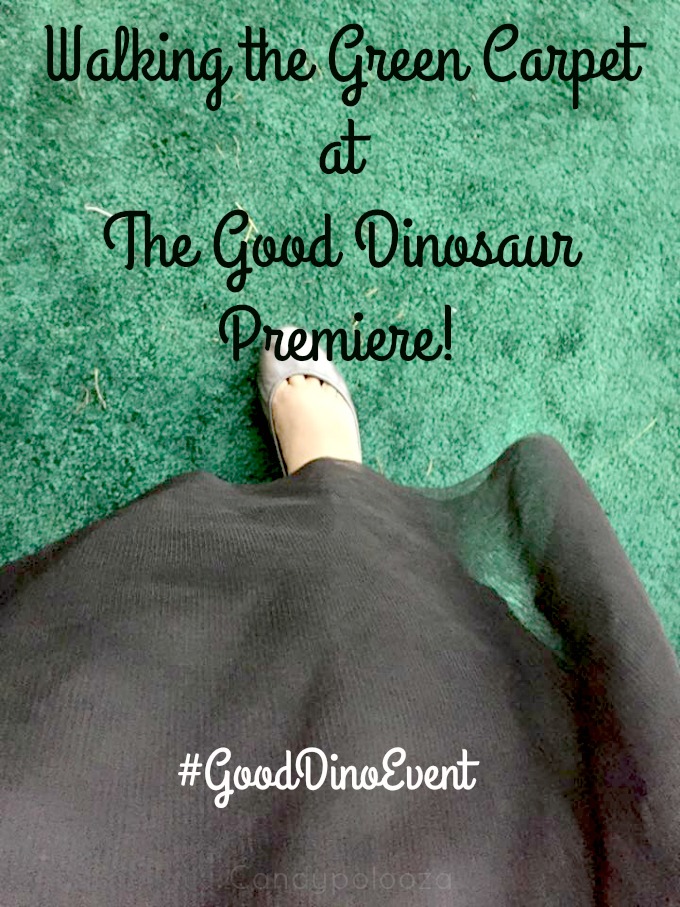 Walk with me!
It was very exciting getting primped and ready for the premiere. We were asked to wear cocktail attire so I went all out for a full tulle skirt and sequined top. I felt glamorous! After getting dressed we headed out and walked down the same stairs the stars walk for the Oscars! Yes! That's me on the front row, you know.."shorties in the front." LOL Along with the rest of the amazing bloggers invited to the #GoodDinoEvent.
It was such an fun experience and the night was just beginning for us!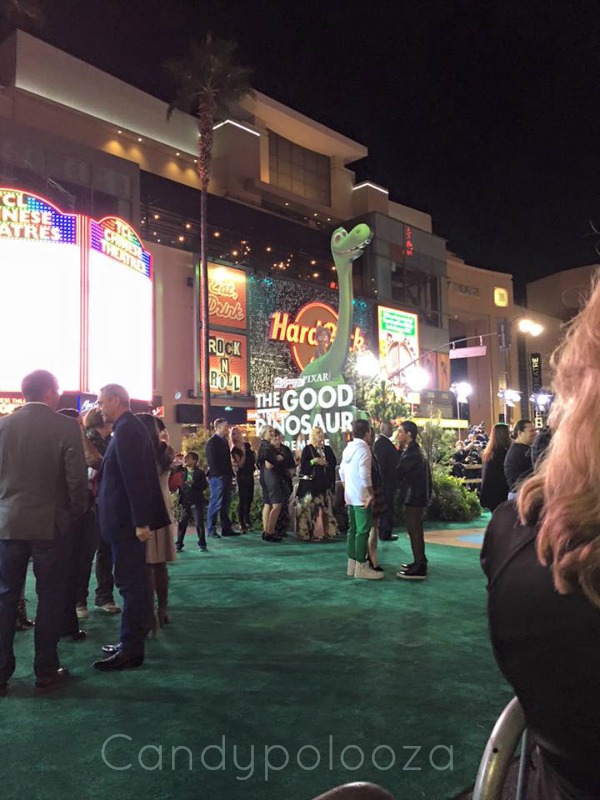 The stars were out with their families for this Disney Pixar animated film. There were a few of the young actors from Disney Channel too. I had a fabulous conversation with Lauren Taylor (Best Friends Whenever) and her mom at the after party!  More on that later! So back to the star studded green carpet!
The press lined the carpet in hopes of great interviews. It was super cool!
Yes that's Weird Al Yankovic in the bottom right corner of the picture above! I'm a fan! He and his daughter were in attendance. Then we walked into the El Capitan Theater, got our popcorn and drink then found our seat. We turned in our phones for the premiere so I didn't get any shots of the inside of the theater. This was our second time to watch The Good Dinosaur. I can't wait to share my thoughts with you soon!
Yours truly on the carpet posing with one of several murals along the walk for pictures.
The voices of Disney Pixar's The Good Dinosaur! It truly was a star studded cast that people of all ages will recognize.
THE AFTER PARTY
Oh yeah! We also attended the premiere party for THE GOOD DINOSAUR across the street at the OHM Nightclub. It was a lot of fun!
Rebecca from RWeThereYetMom and I had an interesting walk over to Ohm. As we were walking to the restaurant we rode the escalator with singer/songwriter Lisa Loeb and her daughter. Awesome right?! I didn't ask for a picture because she was with her daughter, but she chatted with us about the movie on our way over. She was very nice. The fun continued inside!
The restaurant was decorated so beautifully. Definitely the theme of The Good Dinosaur was everywhere. I wish I would have grabbed one of those center pieces!!
There was a slew of activities for the children in attendance and fun for adults too! Check out myself and Heidi from The Bragging Mommy!
@braggingmommy @Candypo #GoodDinoEvent pic.twitter.com/sfjwOFC1C4

— GoodDinoPremiere (@TGDPremiere) November 18, 2015
So my howl game might not be on point like Heidi's, I sure had fun chatting with actor A.J. Buckley! He's the voice of Nash in The Good Dinosaur. I have to say he was such a joy to speak with. Very personable and gives great hugs. Just saying! I might have gotten two or more.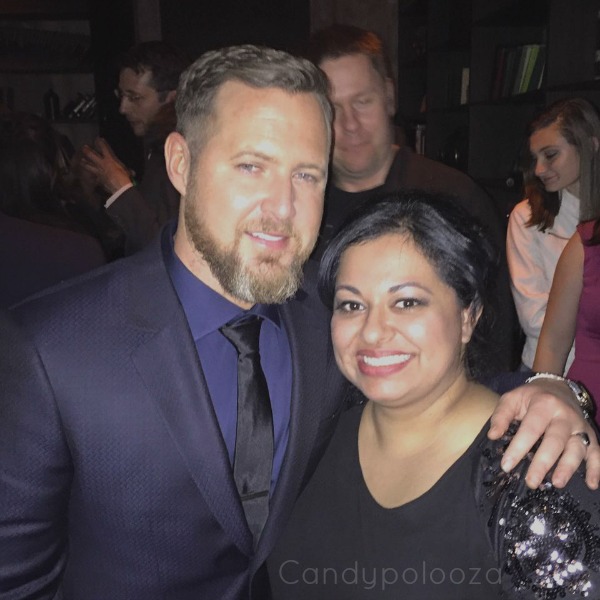 Heidi and I also got a picture with Oscar winner and Buckley's on-screen sister Anna Paquin! She's the voice of Ramsey!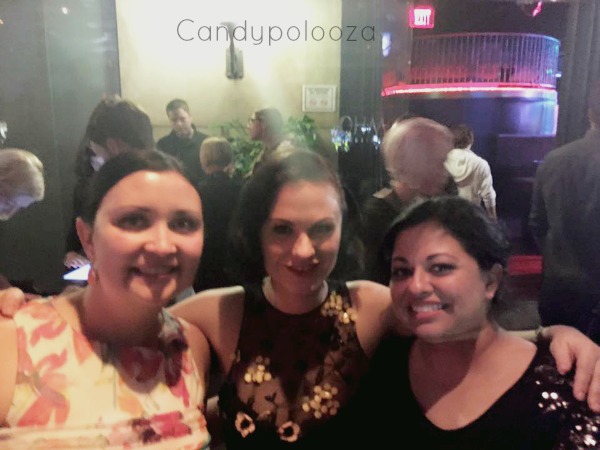 The evening was ending at this point and when I asked for her husband Stephen Moyer (True Blood), he had already gone home to be with their children. What a great daddy! I am a huge fan of both of them. I'm so glad a few of my friends got pictures with both of them!
Ok one more picture! Here's my picture with Lauren Taylor. She and her mom was super candid with me. I really enjoyed speaking with them. Lauren acts on a Disney Channel television show called Best Friends Whenever!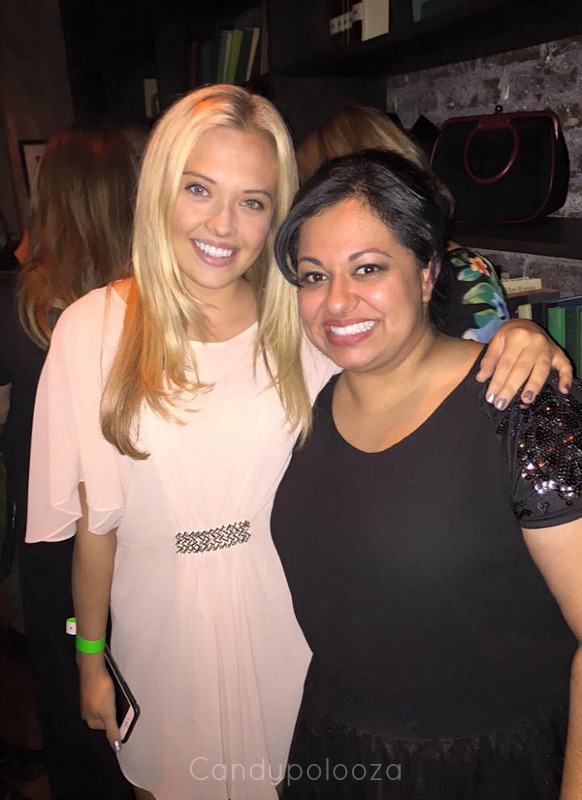 I had such a blast at this part of the #GoodDinoEvent I got to share an intimate evening with friends and meet a few of my favorite celebrities. I'm very excited to share my review of Disney Pixar The Good Dinosaur with you very soon! For now, make sure to get ready by watching the trailer!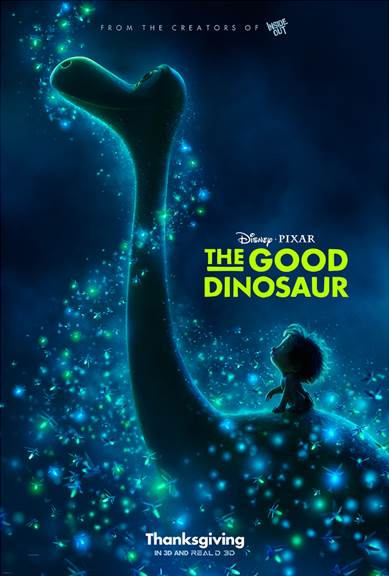 THE GOOD DINOSAUR OPENS IN THEATERS EVERYWHERE ON NOVEMBER 25TH!