One of the things that is most overlooked during gift giving is the simplicity of a beautiful gift basket. Our focus is so much on electronics and gift cards we forget the personal touch a gift basket can be for the person receiving it. I for one love giving a good gift basket. I'm very excited to have partnered with Unilever for this campaign. You can add a variety of items and give it a theme or you can add a few of the person's favorite items and wrap it up in a beautiful basket with a bow or cellophane. I went simple and easy with the gift basket idea I'm sharing with you today using Caress® Daily Silk™ products that I picked up at Sam's Club!
Picked up a Caress® Daily Silk™ Body Wash 3-pack at Sam's Club the other day and I was very excited because buying in bulk means I'll have more! I'm all about buying in bulk! The three pack would serve as three potential gift ideas or I could give away a couple and keep one for myself! I love using body wash products! You too can stock up on Caress® Daily Silk™ Body Wash and Body Bars this holiday season at Sam's Club. Caress® Daily Silk™ products make great stocking stuffers or gift add-ons, featuring the delectable fragrances of white peach and silk blossom, they leave skin feeling irresistibly silky-soft. But you knew this already right? 😉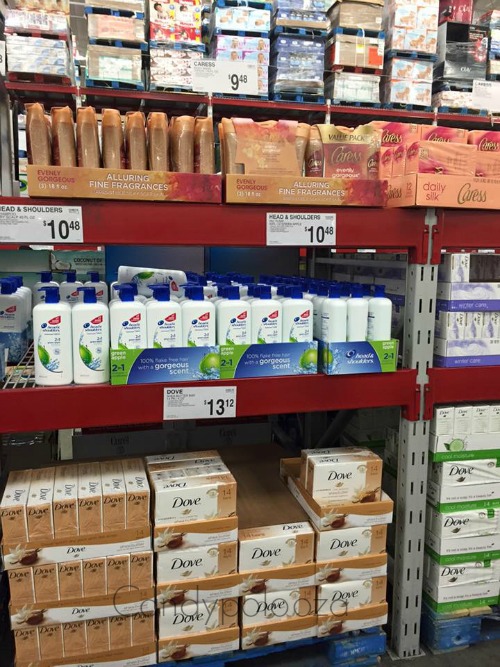 For the Christmas season I'm making a couple holiday gift baskets for family. I always feel funny giving shower stuff, but you know what, they truly make great gifts! And you save them money too! Caress® Daily Silk™ Body Wash 3-packs and Caress Daily Silk Bar 12-packs are available now at a great price – so you can give one away and save one for yourself. You had me at one for yourself right?! And like I mentioned above you can also add other fun things in the basket.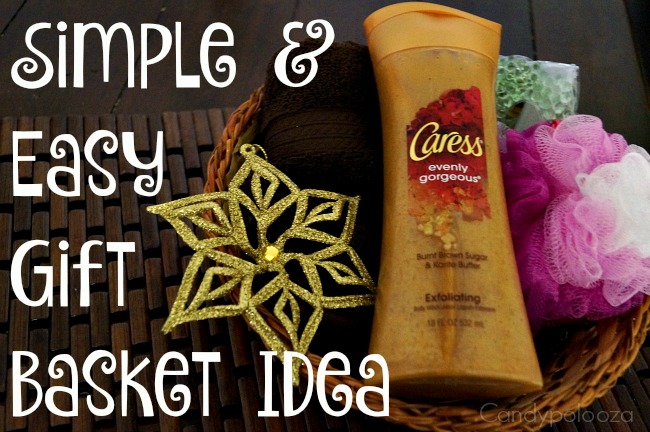 Check out the simple yet personal gifts I'm putting in a basket for a family member this year. Can't say which one because.. I don't want to spoil Christmas and all right?! I'll also give you a few more options for gifting ideas for your last minute gifts all year round.
For this basket I grabbed a set of towels, a bottle of Caress® Daily Silk™ Body Wash, a fun loofah, eye mask and a cute ornament for a Christmas gift. A functional, personal and fun gift basket for a special person in your life. Some would think gift baskets are only for women, but I can think of a  few ways you can make this into a man's basket. Maybe? Ok maybe not this scent, but you can make it a joint basket and add a few manly things to it. See problem solved!
I think gift baskets can be given any time of year for just about any holiday or gifting opportunity.
Birthdays
Anniversaries
Births
Homecoming
Deployments
New Home
Moving
Just because
And adding a great body wash like the Caress® Daily Silk™ will only make it more luxurious!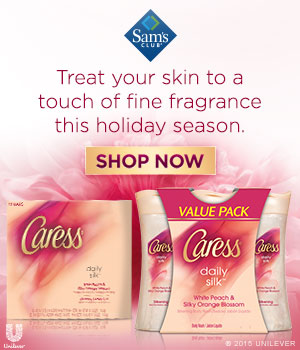 Hope you haven't waited until the last minute like I have this year! Happy Shopping and hope I helped you with maybe a gift or two or three if you buy the 3 pack!
Cheers!
Candy