Truly it was friends! I had a magical experience at the Mary Poppins Returns premiere last week in Hollywood. Thanks to Disney for inviting me to the #MaryPoppinsReturnsEvent press junket, all opinions in the associated posts are all my own. Now, back to the magic! I have to say this was one of the most relaxed red carpet experiences I've been to. My favorite tree I've never seen blossom in person is the cherry blossom tree and the carpet was beautifully lined with them.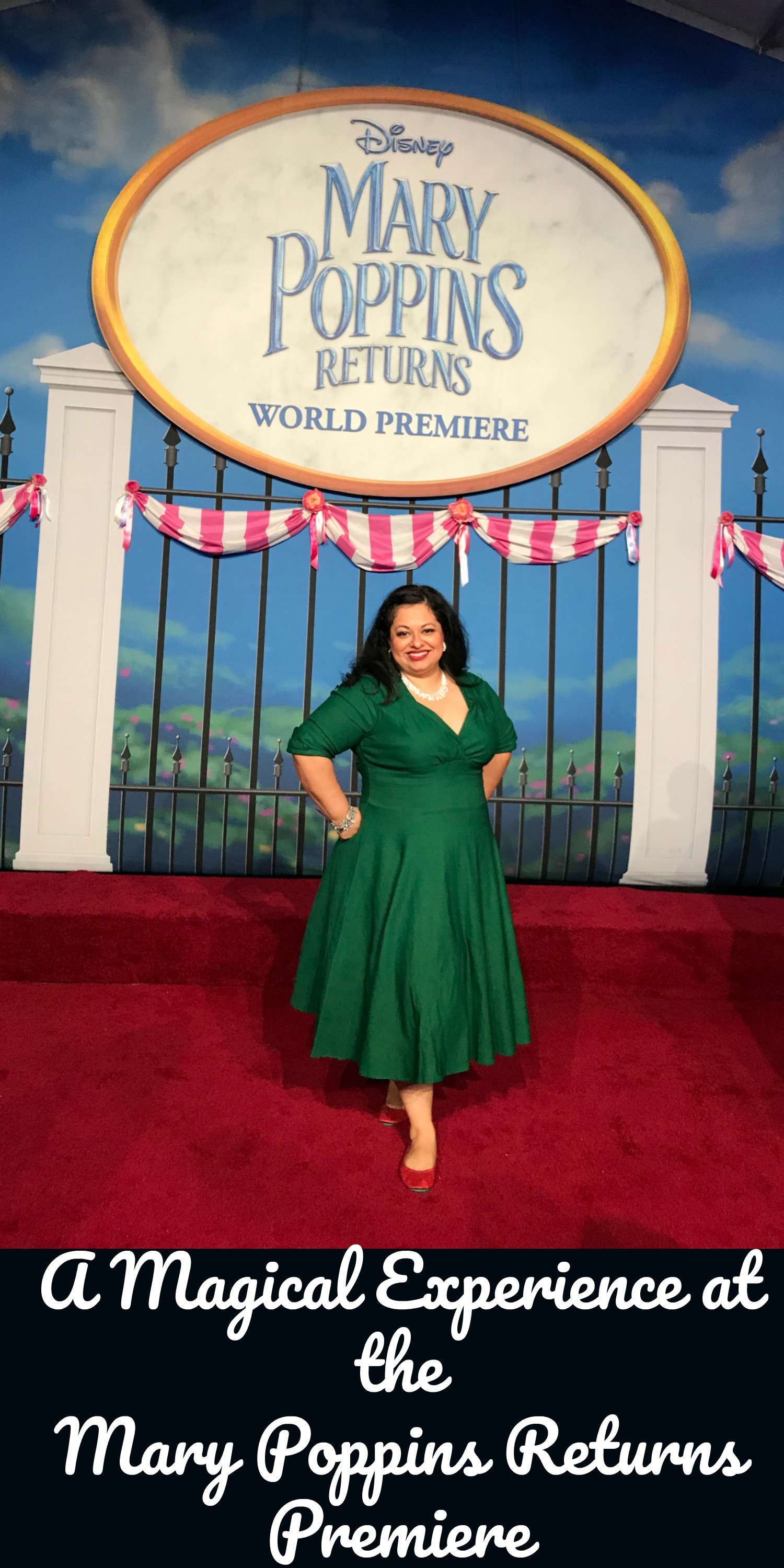 My dress was from Unique Vintage and my red ballet flats are Tieks. I was very comfortable in the dress and flats and I got a ton of compliments! Thanks ya'll!
The premiere red carpet was turned into Cherry Tree Lane. Here's a quick video of the first part of the carpet:
Sharing my experience on the #MaryPoppinsReturns red carpet today #ontheblog! Make sure to check it out! #MaryPoppinsReturnsEvent #MaryPoppins pic.twitter.com/5NBLVPcuoR

— Candy Olivares (@Candypo) December 3, 2018
The cherry blossom trees were so pretty I even got caught up in one! LOL You know me, always getting into things!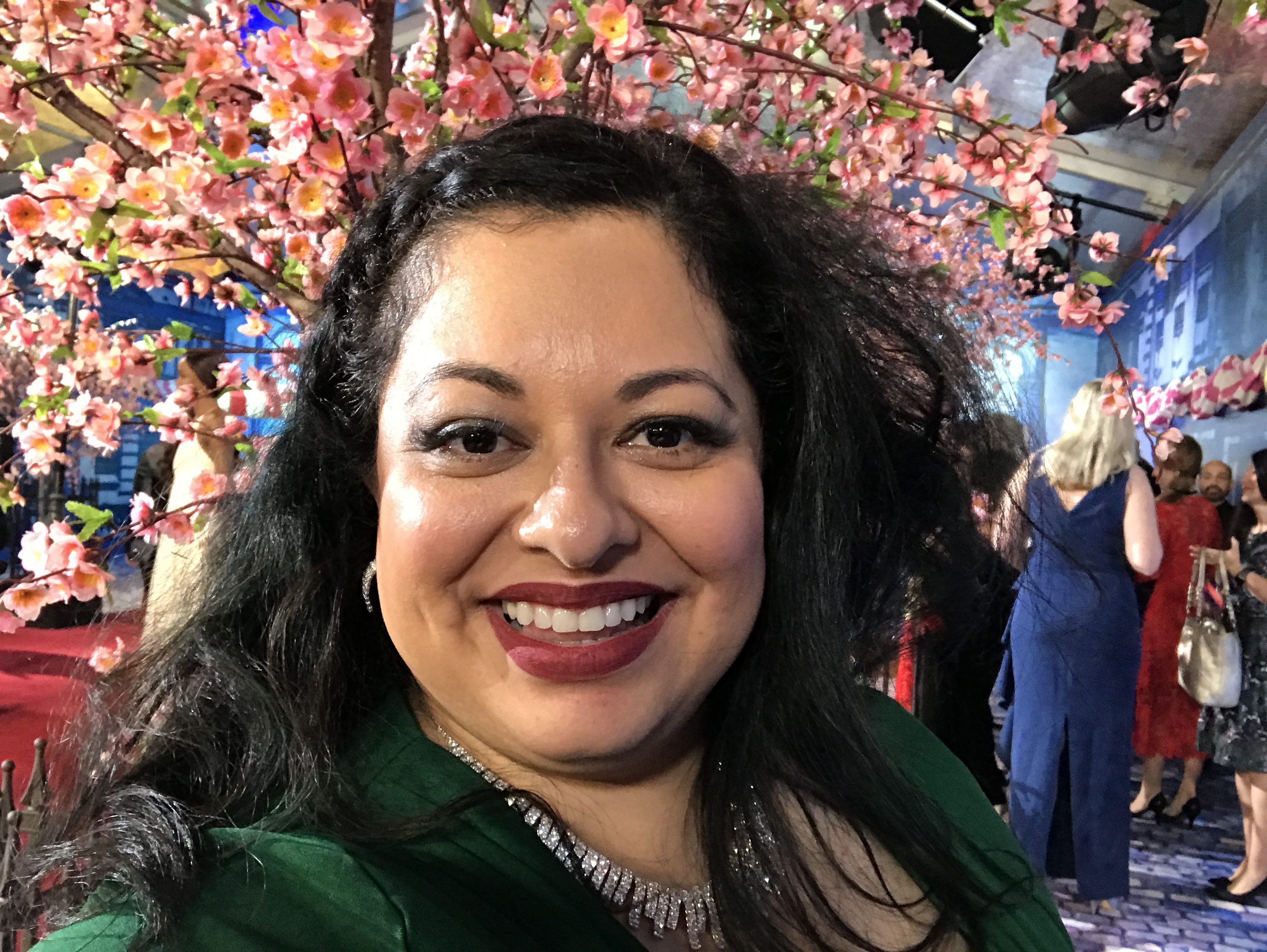 The group got together and we all took a picture at the end of the carpet. I'll be sharing more images on social. Make sure to follow me on Twitter: @Candypo. Look how beautiful we all looked!

Images from during the red carpet by Disney
The Cast After the Film – The Great Dick Van Dyke 
The After Party was just as magical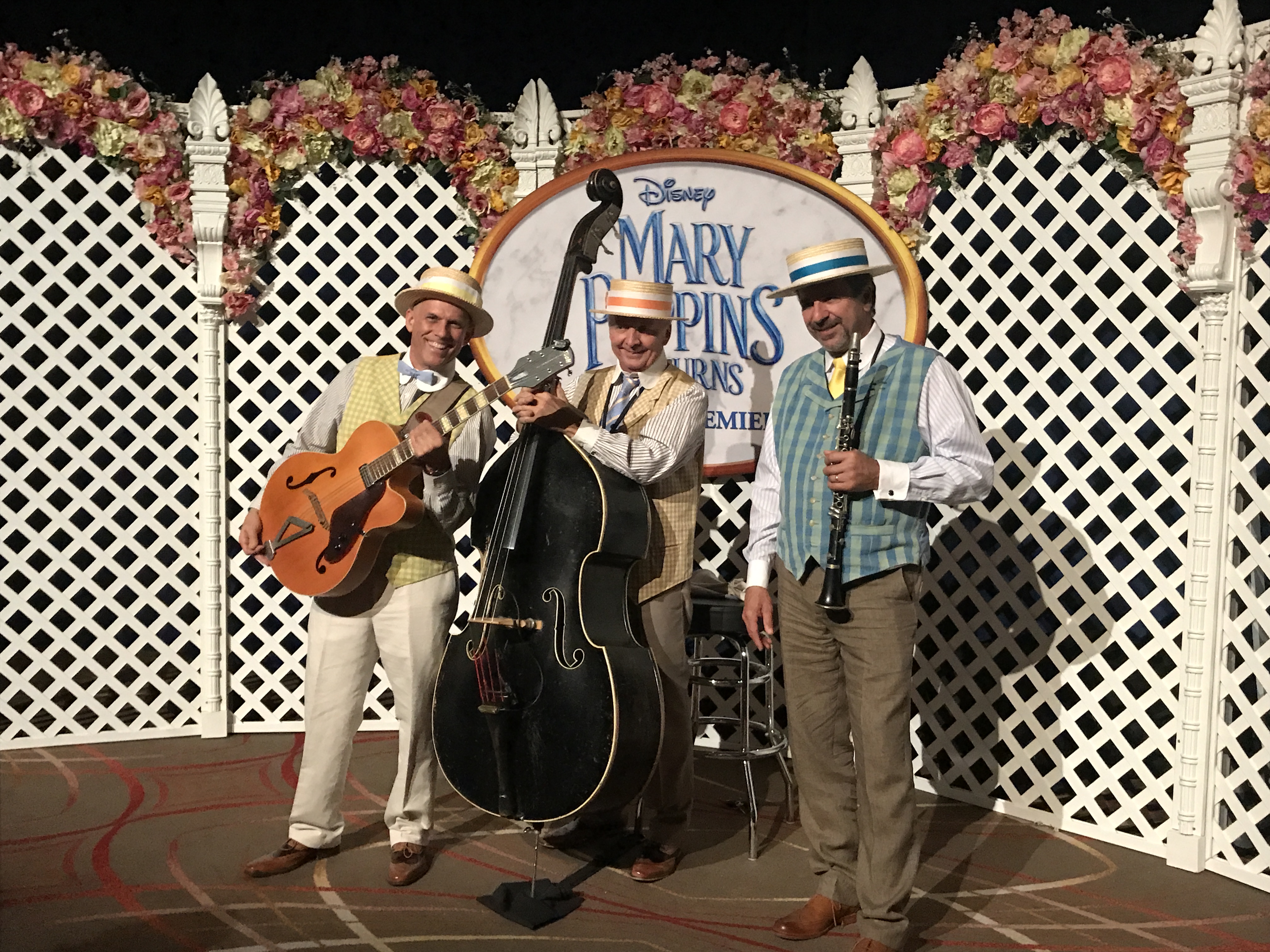 One of the things I have grown accustomed to seeing at the junkets and parties are the costumes! This is from one of the first magical scenes in the film.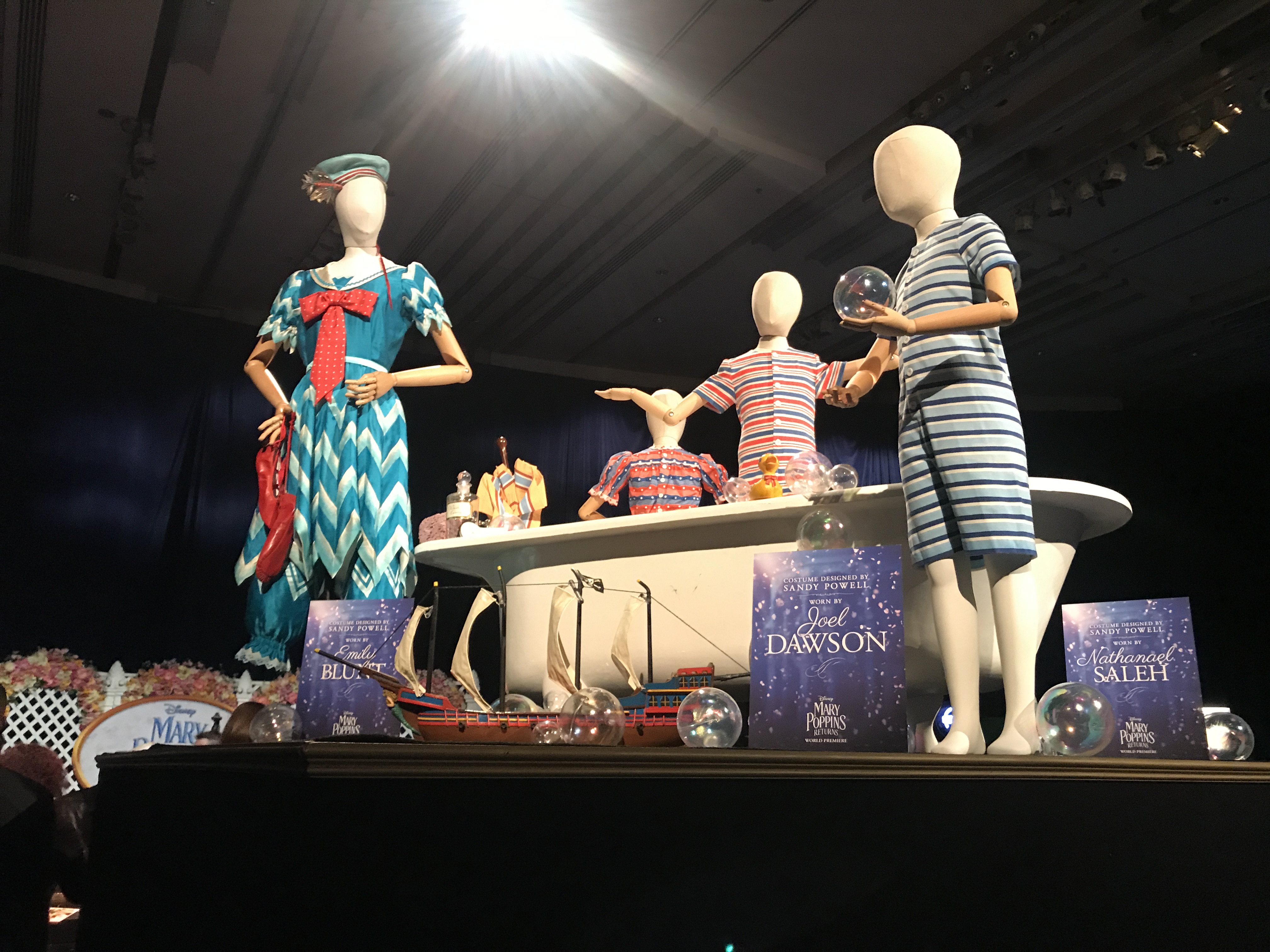 The Mary Poppins Returns premiere was magical and so beautiful! I'm taking the time to enjoy all the moments in life more lately, and I found myself just walking around admiring all of the beautiful people. While I didn't get a picture with any of the main cast from the film, I was ok with it. I hope you to see you at the movies on December 19th so you can enjoy Mary Poppins Returns!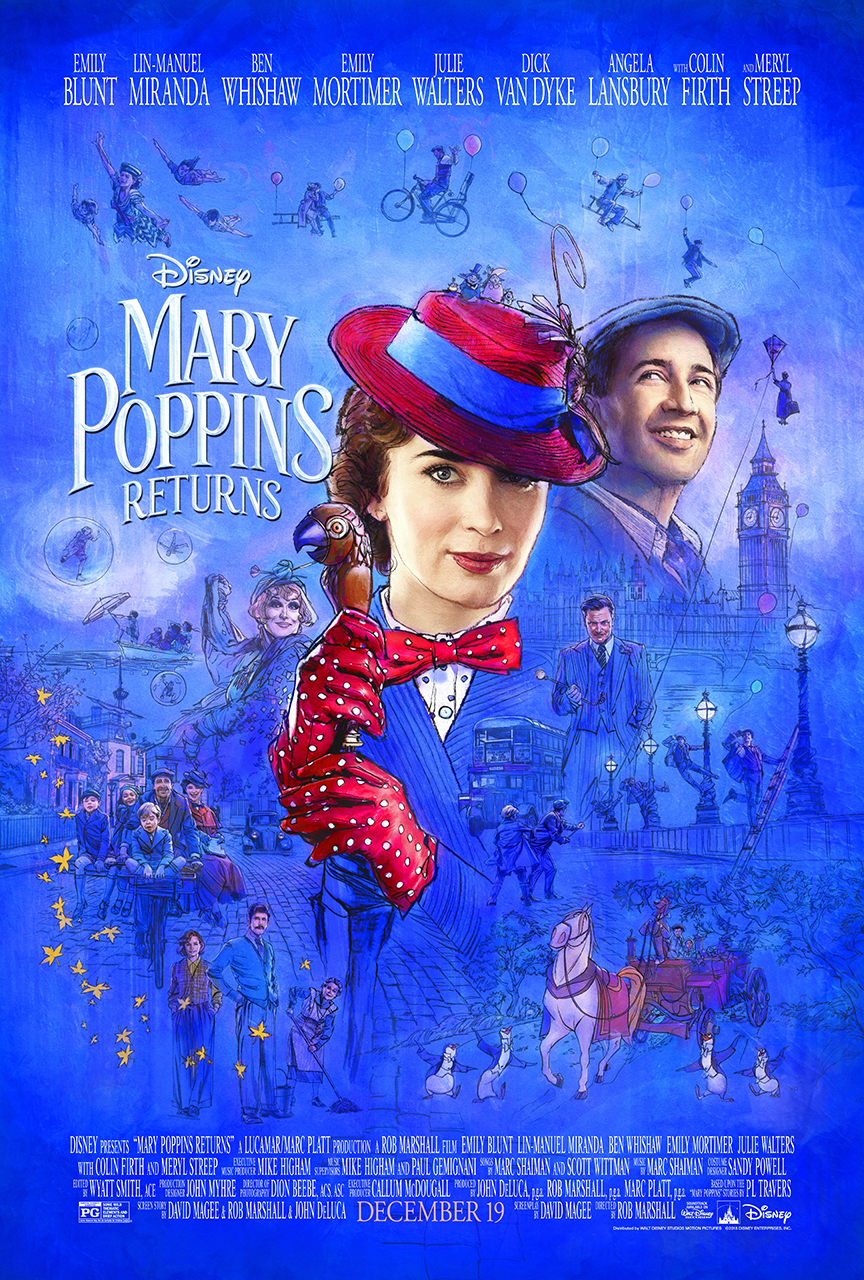 Head to my Instagram account for a video of the after party!  Leave me a comment and tell me what you saw in the video!
Cheers!
Candy