Christmas is just around the corner! Can you believe it?! And you know what it snowed here last night so I'm really in the spirit now! One of the first things that I do to get myself in the spirit is start baking! It just warms my heart, truly 
Christmas scents
! 
When I was little my mom never did much baking and it was only during the holidays that my grandmother aka mama did. She would make buñelos and she'd make Mexican wedding cookies aka hojarascas. I'm very excited to share the recipe for the hojarascas and I've thrown in a bit of a healthy twist to it. I've taken her recipe and made it my own. That's what happens with each generation right? Ok maybe not, but I changed these up for the better! You will be impressed!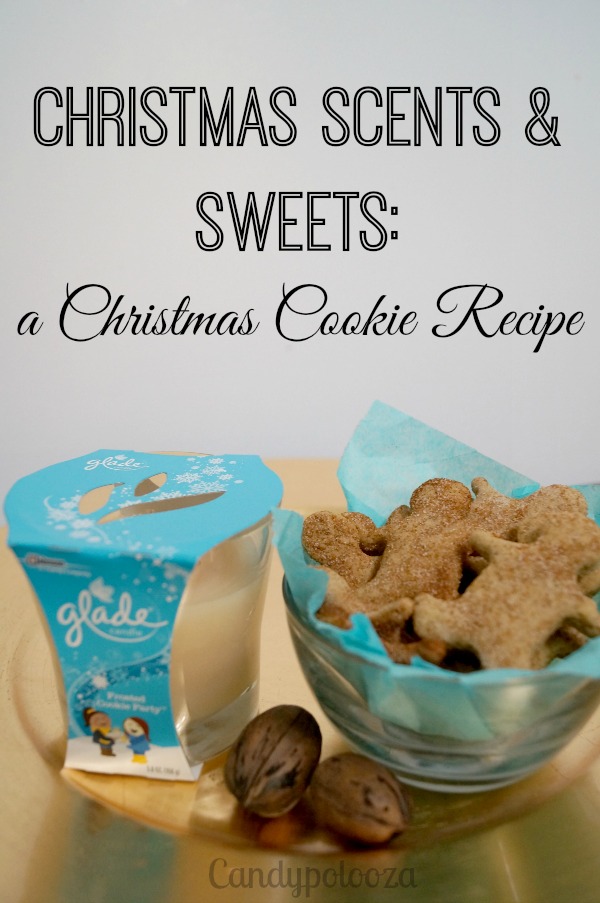 My grandmother's hojarascas are so delicious. Those little cookies bring back a lot of memories. I can remember sneaking them while everyone participated in the rosary during the posadas. Mama loved having a big posada every Christmas. I can remember a few years she actually had the Matachines dance in the front yard. The Matachines dance in honor of our Lady of Guadalupe, (patron saint and mother of the Mexican people) where I'm from in east Texas. We celebrate her day on Dec 12th. The Matachines have a beautiful history that I'm still learning about to this day. It's been a very long time since I've seen a group perform, I know they are active dancing groups in New Mexico. I hope the boys get to experience the dances of the (las danzas de los), Matachines one day.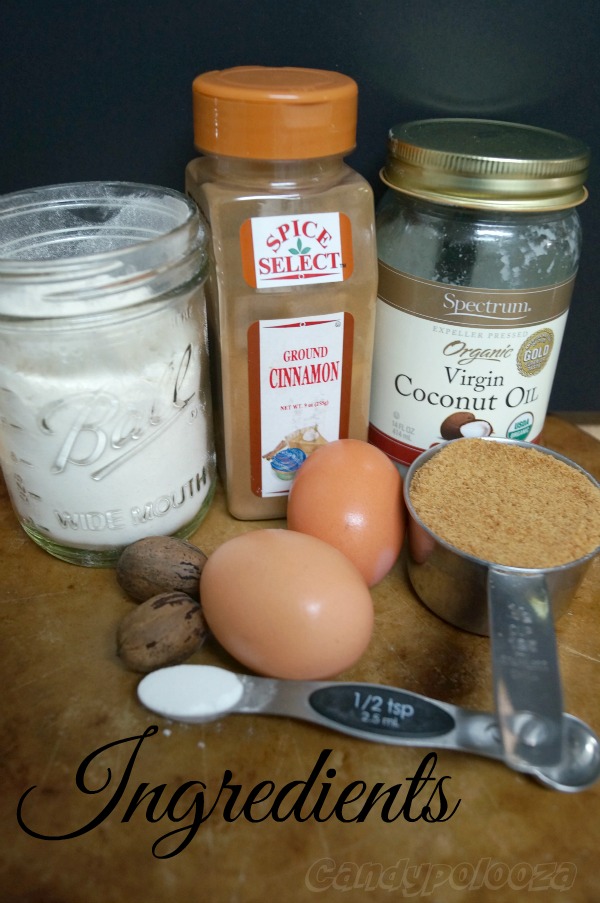 Once I decided I wanted to bake some hojarascas I knew the recipe would need to be updated. I wanted to use ingredients that I knew would be better and cleaner than the products mama recommended. Before you start, pre-heat your oven to 300 degrees. Once you do that you can get started.
Here's what you will need:
1.5 cups of Flour

1/5 cup of coconut sugar
1/4 cup of coconut oil
2 eggs
1/4 ts of baking soda
1/4 ts of PB powder or you can use ground nuts (pecans, walnuts or peanuts)
Mix all of the ingredients in a bowl. If you find your recipe is too wet add some flour to it. That will also help cut the stickiness to it. *Note this is not the type of cookie that goes in the cookie press. I learned the hard way. Trial and error is what it's all about! I really hoped it would work, but oh well.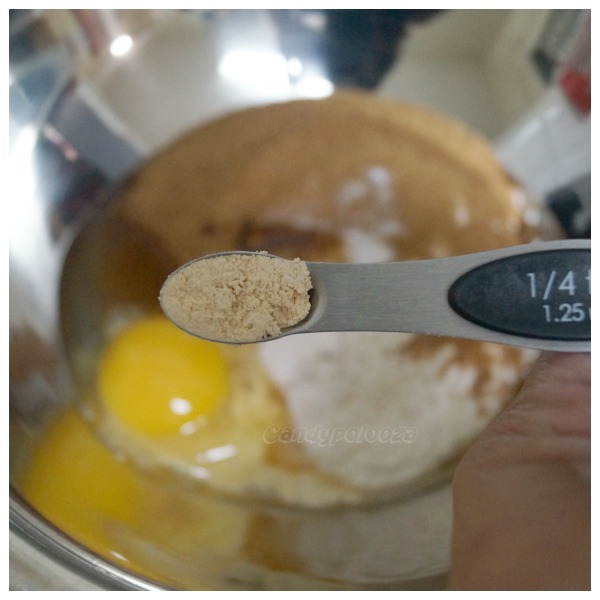 Once I realized I didn't have enough pecans, I decided to reach for my PB powder. I decided to add 1/4 ts. It was a fantastic choice! It provided just enough nuttiness to the recipe, without going full on peanut butter cookie. If you notice the batter does resemble a peanut butter cookie. Just remember the flour comment above.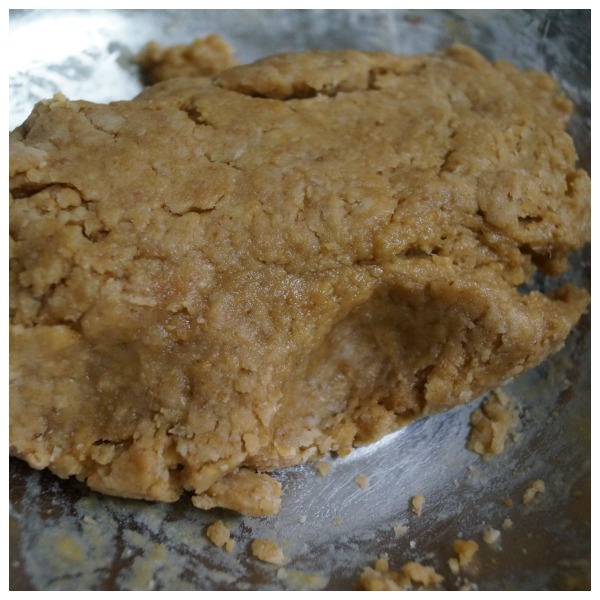 Since we can't use a cookie press, it's time to roll it out and use those cute little cookie cutters. Dust your board and rolling pin with a little flour and put some elbow grease in there. After you roll it out get your cookie cutters ready.  I decided to go with the gingerbread man cutter. It's not a gingerbread recipe, but aren't they cute anyways?! This also made it render so many more cookies as well! I was able to pull 1 dozen from this roll. Total from the recipe you could possibly get 3.5 – 4 dozen cookies, depending on the size of your cookie cutter. I've got some refrigerated for later!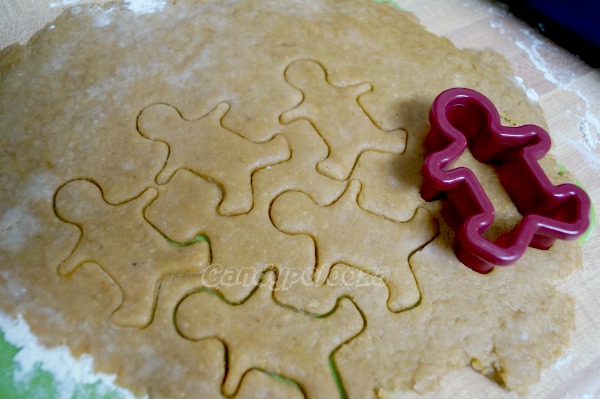 Bake the men on an ungreased baking sheet. I decided to bake on my stone. Bake the cookies for 10 minutes. Keep an eye on them that they don't burn. After you take them out put them directly into the sugar and cinnamon mix. That way it sticks to the cookie. Dust off the excess and enjoy!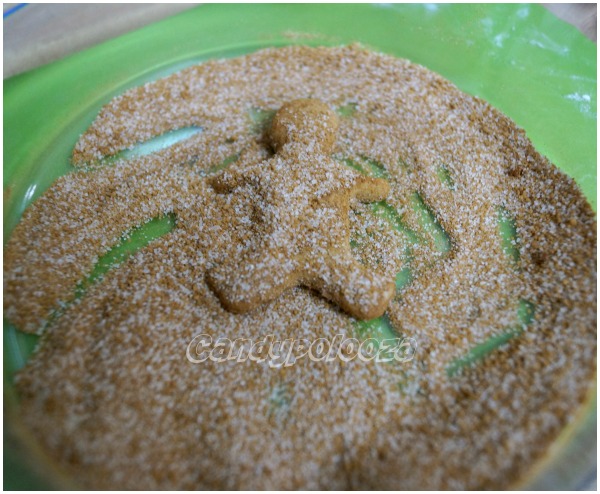 For Sugar Bath
1 tbsp coconut sugar
1 tbsp cinnamon
1 tbsp white sugar (optional but adds nice color) or you can use red and/or green sprinkles
These cookies make great gifts and great snacks too!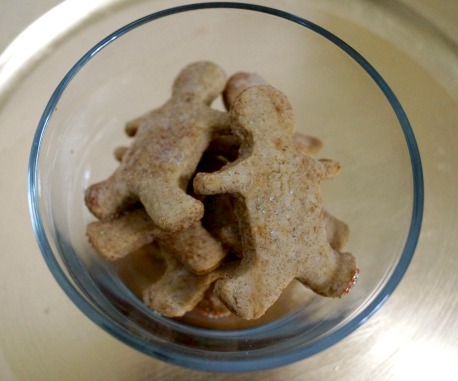 I can't wait to hear how your cookies turnout! I hope you love this recipe as much as I do. I plan on making the healthier version for my family when we go for the holidays!
Question:
What is your go-to holiday cookie?
Holiday cheers!
Candy