Disclosure:  This is a sponsored post for SheSpeaks/Duracell, however all opinions are my very own.
You know exactly what happens when batteries are not included. You scour the entire house looking for one or two or where did you leave the package of batteries that you bought? But then you realize they aren't Duracell.. they are just generic batteries that aren't going to last or they may not even work for the product. That's what happened to me a couple weeks ago. My laptop went berserk and my screen died on me so I have been using my touch screen desk top. It's all in one so I can use it like a tablet, but I've got an awesome keyboard and mouse set up. Well as you might have guessed the batteries went out on the keyboard and mouse at the same time. Lucky me right? I was a hot mess trying to get my post done while working on the touch screen. I felt like Vanna White on Wheel of Fortune! LOL Can I get a "R"?!
 And I couldn't find any batteries.. I happened to find two Double AA, but they were no-name generic brand. Well I put them in and nothing. So by this point I'm thinking something is wrong with my computer. Great.. just what I needed another electronic to add to the pile of duds.. But I needed to get my post done, what was I to do?! I happened to go over to my neighbors and I was telling them about my issue.. and so they tell me you probably need a better battery. So they pulled out this beautiful 16 pack of Duracell batteries!
I came home and put those two batteries to work in their new homes, my wireless keyboard and wireless mouse. And wouldn't you know they worked like a dream! I needed a quality battery! Thanks Duracell!
 Duracell has been one of those brands that has been a constant in my life. When I have needed batteries I know the "Copper Top" battery is the one to go with. Knowing that it was referenced as "the copper top," did I just totally date myself? Gees.. hate it when I do that. But in all seriousness, with age comes wisdom right?! And knowing that I've got a Duracell battery in my electronics gives me comfort that I won't be changing the battery out each week for using sub-par batteries.
Want to know why I go with Duracell batteries, this is from their website, "Duracell CopperTop All-Purpose alkaline batteries are not only dependable, they're also long-lasting. You can take comfort in a 10-year guarantee in storage with Duralock Power Preserve Technology. They're great for many of the devices you use on a daily basis in your home. And from storm season to medical needs to the holidays, Duracell is the #1 trusted battery brand of first responders, pharmacists and parents, so you know it's a battery you can trust. CopperTop batteries are available in AA, AAA, C, D and 9V." I trust Duracell! In this program I received a 16 pack and 4 pack of Duracell batteries, I plan to give my neighbors the Duracell 4-pack to thank them for hooking me up! I'll be using the 16 pack of Duracell batteries for Christmas!
Follow Duracell on Facebook & Twitter and follow Walmart on Twitter!
Make sure you pick up an extra 4 pack of Duracell batteries or the mega 16 pack for the holidays! Don't learn the hard way of what happens with batteries are not included in your child's Christmas gift and #PowerTheHolidays!
Question:
Do you double check if gifts will require batteries? 
Candy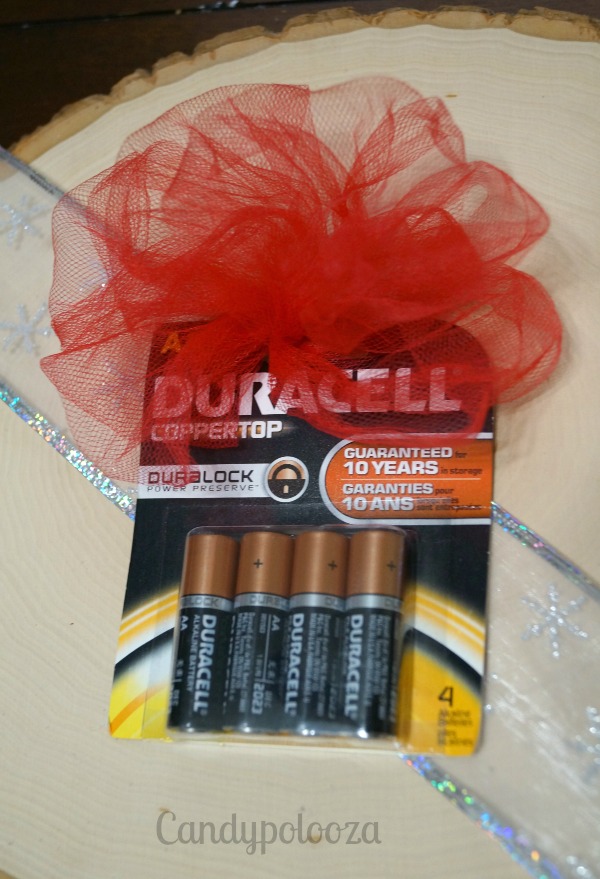 ◦