That's what I want! I want a pair of J.L. Mercer boots!! Call me crazy, I know.. but I know I will treasure them for the rest of my life. Last week I was running errands and I happened to be right next to J.L. Mercer Boot Makers in downtown San Angelo. I'm going to go out on a limb and say it was fate.  I have been interested in going and checking it out. I wanted to learn more about getting a pair of boots made, since I saw they are hand crafted boots made here in San Angelo. You know the basics, the process of ordering, pricing and what all options were available when designing a pair of custom boots. I spoke to the owner/operator Kyle Brock, and he explained everything to me. Even picked out some colors and chose the hide. There are all kinds of options when it comes to the boots. I'll go into the design options in my next post. I am planning on going back and taking more pictures. The J.L. Mercer store in an incredible location that has a rich history. This is a sneak peak of J.L. Mercer and what my pair of boots will look like.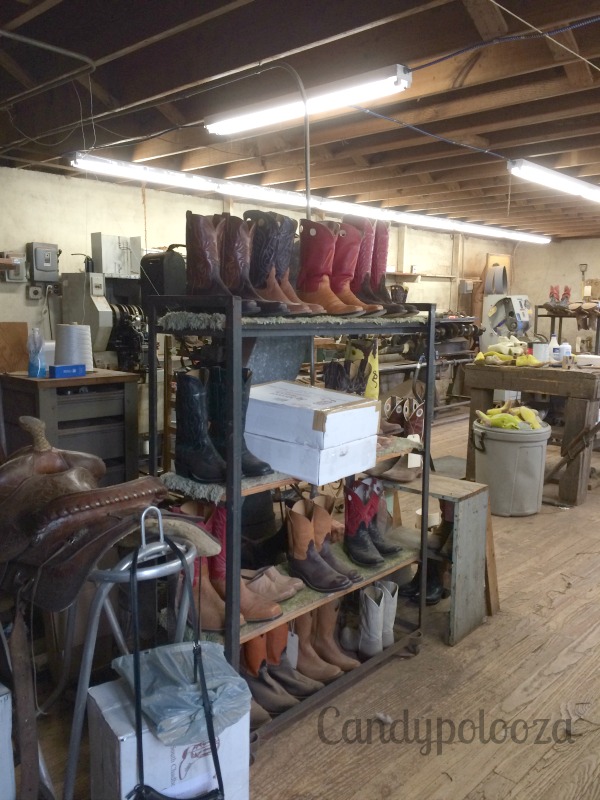 A portrait of the original proprietor, Mr. J.L. Mercer.
I'm so excited that I finally made it to the J.L Mercer store and I just get giddy at the thought of having a pair of handcrafted boots. My little piece of San Angelo to have forever.
Question:
Do you have an item that reminds you of something special?
Candy