Disclosure: This is a sponsored post. Product was received for review. All opinions are my own.
BIGFISHGAMES.COM Reviewing a PC Game
The new pc is really getting used lately! Thanks to BigFishGames we got a chance to try out a pc game and you'll get a chance to as well! Keep reading!
There are so many sites online that offer online games to enjoy, it can be daunting trying to figure out which site offers real games that the whole family can enjoy. While checking out the list of games on BigFishGames.com,  I was sure that Aramis would find a game that interested him and we could all play as a family.
One of the things that I appreciated about the site was the break down of  the types of games offered by the site.  I knew that I would want a pc game so we could really get on the new pc. So I clicked on the PC Games on the menu at the top of the sight. Once you decide what type of game you want to look into there's a further breakdown of the type of PC Games available. Since the boys are still young I went straight to the FAMILY GAMES!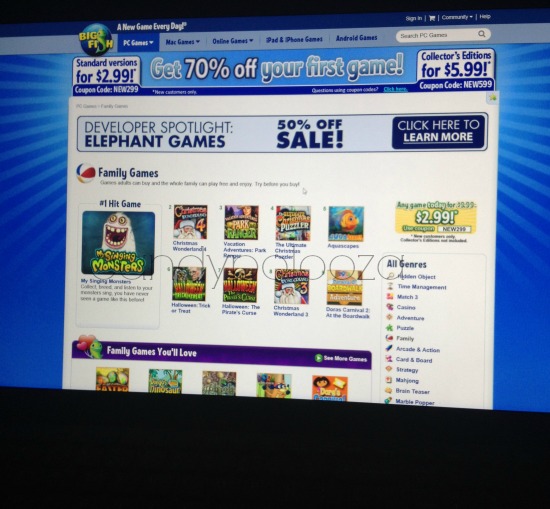 I love that the sight also lists the Top Games at the top of the screen along with the rest of the top purchased games. If you want to go by what others are buying from the site you can choose from those games. I was very pleased to see familiar characters in the line up! There are a few Dora the Explorer, Go Diego Go and Sponge Bob games for you to choose from.  It was cute to see Ezra light up when he saw characters he recognized from the list of games. Aramis said that it wouldn't be fair to get a game that was only for the little one so we kept looking. Then we decided on this one!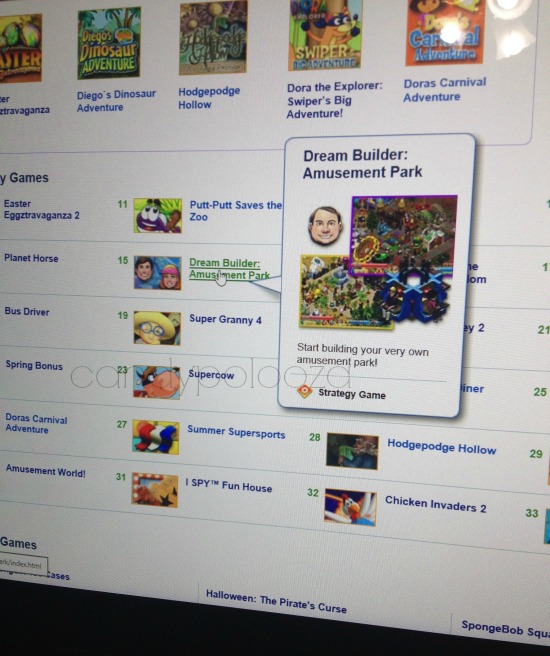 The download was fast and easy! Aramis was raring to go!  Time to start building an Amusement Park!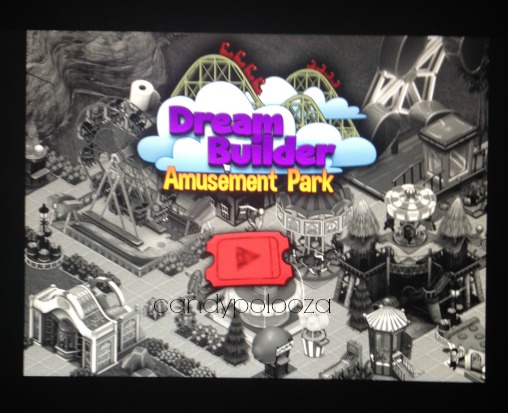 Thanks to BigFishGames.com TWO of my readers will also get to enjoy a pc game download!
Go check out the BigFishGames.com and tell me which PC Game you would download if you win the code!
Winners will be announced on Tuesday, January 21st, 2014!