I used to know computers.. I really did. I worked at a Help Desk helping people with technical computer issues. I almost got my A+ certification to build and fix computers, as a matter of fact. After leaving that department because my job moved to Austin, TX without me, I ended up doing another job and slowly my tech savvy skills left me. I know Office and can get around my laptop very well. It's pretty easy nothing complicated. Back in September I won a Sony Tap 20 PC. I know crazy right, thank you Stacie from SimplyStacie.net posted it on FB and I re-tweeted and won! My mind has been blown since receiving this beauty!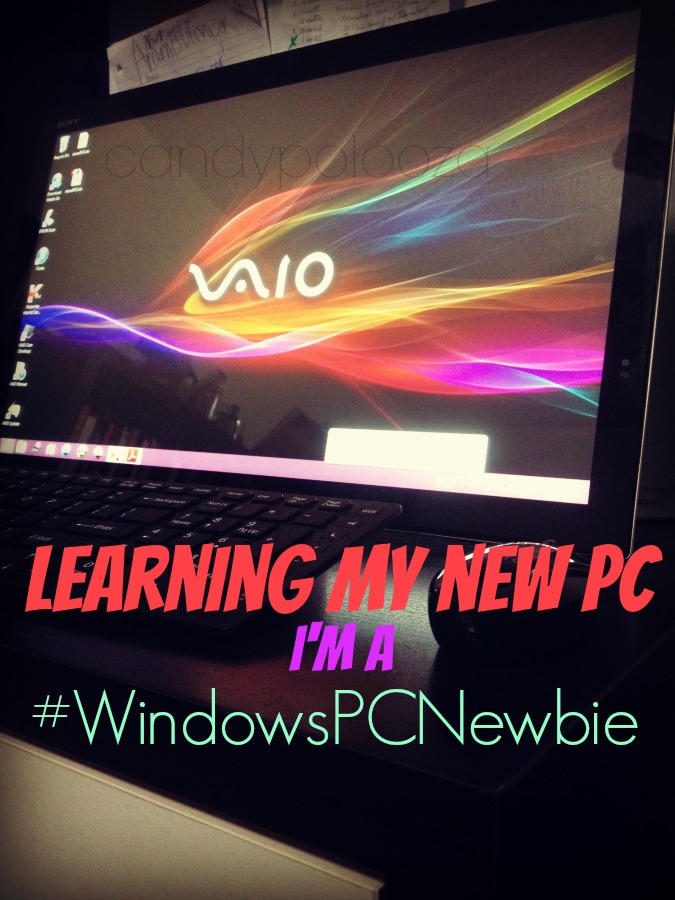 I was so excited when I received it! I actually received the Sony Tap 21!!! I got upgraded- lovely surprise!
 Honestly I was so excited I didn't even document the moment I opened it. Blogger fail.. LOL  But I was super excited!  The Set-Up is so easy.  The screen itself is the whole computer and it comes with a wireless mouse and wireless keyboard. Fancy right?! I set it up in our office because we deemed it the new Family Computer! I have wonderful plans for the boys to start learning more about computers and actually doing some awesome game time on it too! Did I mention it was touch screen?! I can't wait to play Candy Crush on it.. LOL
 I plan on making into not a tutorial series, but information for the novice users. I know nothing about using a Windows based pc. Honestly the screen with all the squares scares the heck out of me!! I'm not used to it at all. But I'm slowly learning it.  The family and I are loving our new pc and looking forward to learning all the ins and outs of it! And I hope you learn some things about your pc too!
Question:
Do you have a Windows based pc?