I took French in high school and still remember a little bit every now and then. While on the press trip for Marvel's Ant-man and The Wasp we got a sneak peek at the new Disney Jr. show Fancy Nancy! Make sure to read the post if you haven't already. My niece has been loving the series!  I'm excited to share some of the products I received for review thanks to Jakks Toys, all opinions are my own. Cest magnefique! The toys in the Fancy Nancy line are tré cute!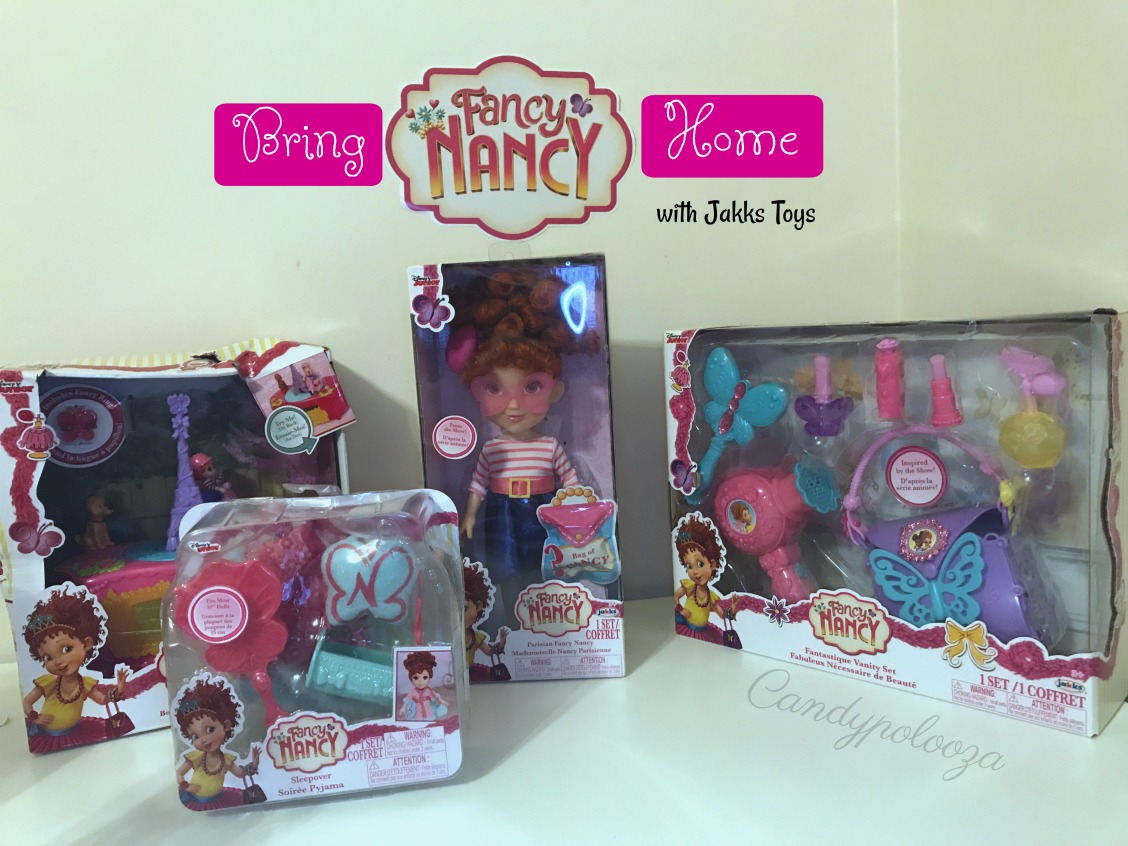 The box was received and it was so cute! You might have seen it in my Instagram stories! I didn't want to give it all away so I'm sharing the contents of the box today. I know a couple little ladies that are going to be very excited to meet Nancy!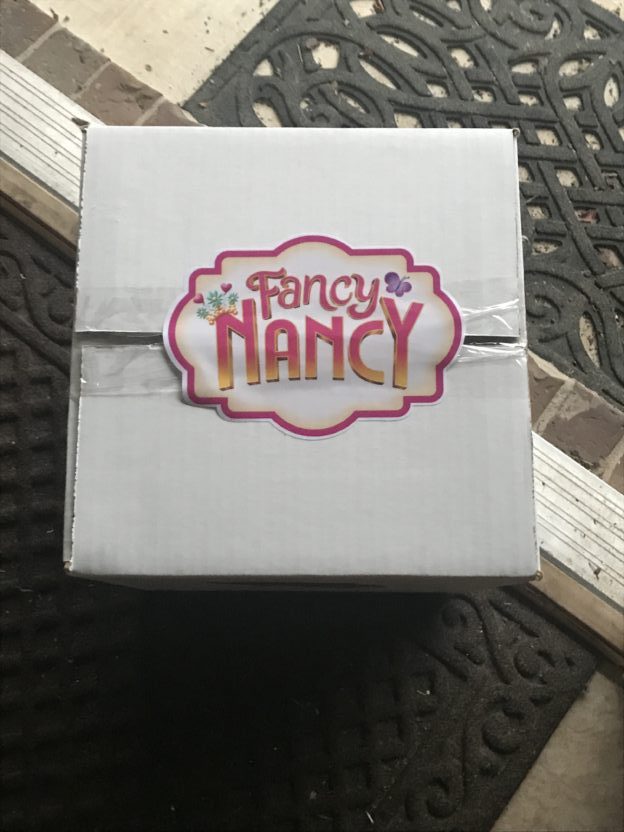 Meet Parisian Nancy 
The Make Nancy Fancy™ (Assortment) features a fashion doll in four different "fancy" fashions from the show: Classique, Winter Wonderland, Parisian, and Tea Time. Fashion doll features three points of articulation at the neck, shoulders, and hips. Included with the doll is a Secret Bag of Fancy, with additional piece count that includes cute icons and decorative tape so girls can make things in their world "fancy" too! The Make Nancy Fancy™ (Assortment) is available for $12.99 and is recommended  for kids over the age of 3.
Music Box 
Every little girl deserves a music box! This one is perfect for the Fancy Nancy fan!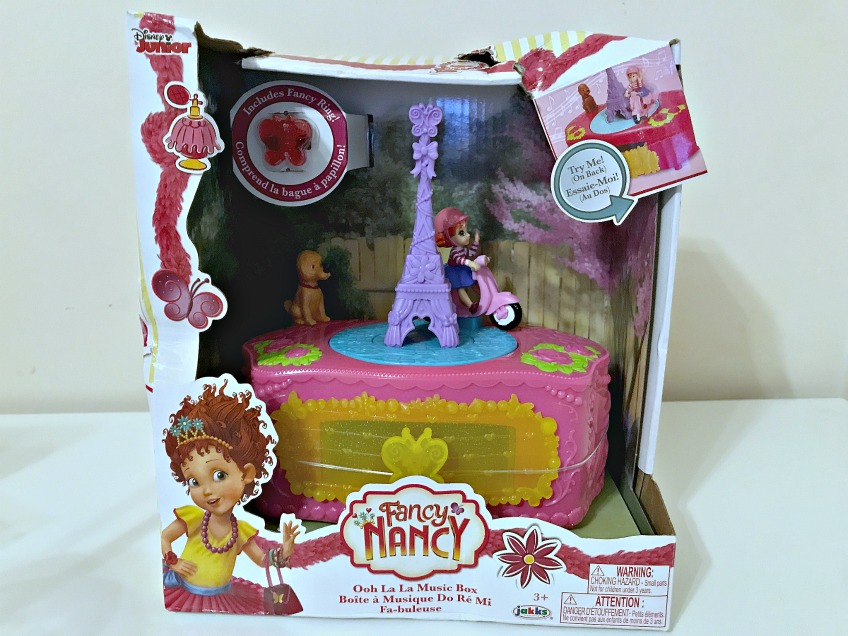 The Ooh La La Music Box lets kids wind up the music box to immerse themselves in the world of Fancy Nancy. The music box plays the theme song "Add a Little Fancy," and kids will love watching Fancy Nancy as she scooters around the Eiffel Tower. The music box Includes butterfly ring and storage drawer. The Ooh La La Music Box is available for $14.99 and is recommended for kids ages 3 and older.
Vanity Set
This is perfect for your little girl that enjoys getting pretty!
More about the product line. Disney Junior's Fancy Nancy follows the adventures of a girl who brings the fancy to everything from her advanced vocabulary to her creative, elaborate attire, and so much more. The stories, geared towards kids ages 2-5, have an underlying theme of self-expression, originality, and love of family.
For up-to-date Disney Fancy Nancy toy information, follow #JAKKSToys on Facebook, Instagram and Twitter.  And, don't forget to tune in to the Disney Channel and Disney Junior networks for the latest episodes.