Are you an entrepreneur, setting up shop everywhere you go like I am? Then you will agree when I say I carry a mobile office in my bag. It's important to keep your essentials handy right? "Time is of essence" so we have to be ready to take on anything at a moment's notice. And by anything, I mean anything. Back in the day, the feeling would start in my throat, but I tried to push the thought aside and keep going until it's to the point where I realized, "Oh my gosh, I've got heartburn!" And the search began!
Then I would go digging in my bag, searching for relief. You know those chalky little things, antacids. My purse used to be riddled with them. Back to my purse, I'm emptying it out today and showing you what's in my bag! And I'm also going to share how I avoided that frustrating situation of turning to antacids in a panic. Instead, with one pill each morning, I've beat the heartburn game on the daily with Prilosec OTC.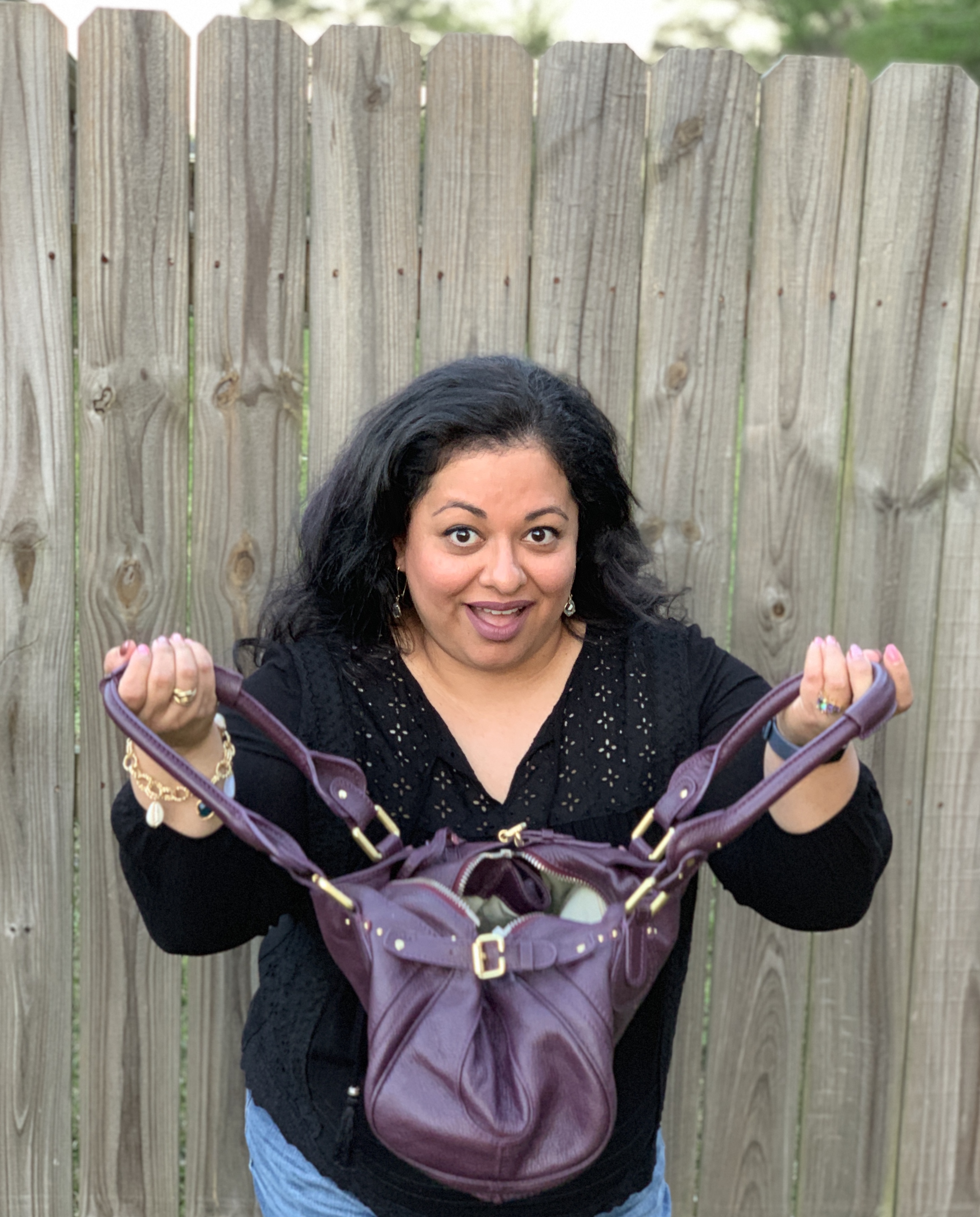 I love the "What's in my bag" videos, here's a shot of what's inside mine. Don't worry I've taken out the old receipts, because I know you also have them swimming in your bag too. No judgement here friends! As you can see below it's all about organization and having the essentials of a mobile office with me!
Here's what I consider essential in your bag:
Laptop – obviously, you'll need a bag that's' large enough to carry your laptop.
A planner – I still like to write things down, but if you use your phone good for you
Your cell phone – It's a total appendage this day in age so it's in there
Earbuds – while you might not think of them as essential, you regret when you don't have them. Leave them in your bag!
Pencils, pens and markers
Mints or gum – you don't want stinky breath!
Hand lotion is a new add for me, (skincare is super important friends! And your hands are skin!)
Always looking Instagram ready by having trusty tube of your favorite lipstick or gloss.
What's missing? Not the antacids! You won't have little chalky tabs in your bag anymore thanks to Prilosec OTC. So many bags I've ruined having those chalky little tablets rolling around at the bottom.
I learned about Prilosec OTC for the first time a few years ago when I went to the doctor on post. At the time I didn't know what was going on, but now those symptoms are familiar. I was experiencing the burning in my chest, the whole choking and coughing while I was laying down and most embarrassing to me, the constant belching. You know what I'm talking about! All those symptoms that scream heartburn and indigestion, but you didn't realize what it was, because you'd never had it before. My doctor suggested I try Prilosec OTC. And since it's over the counter it's my go-to product. I love Prilosec OTC and always recommend it to my friends and family.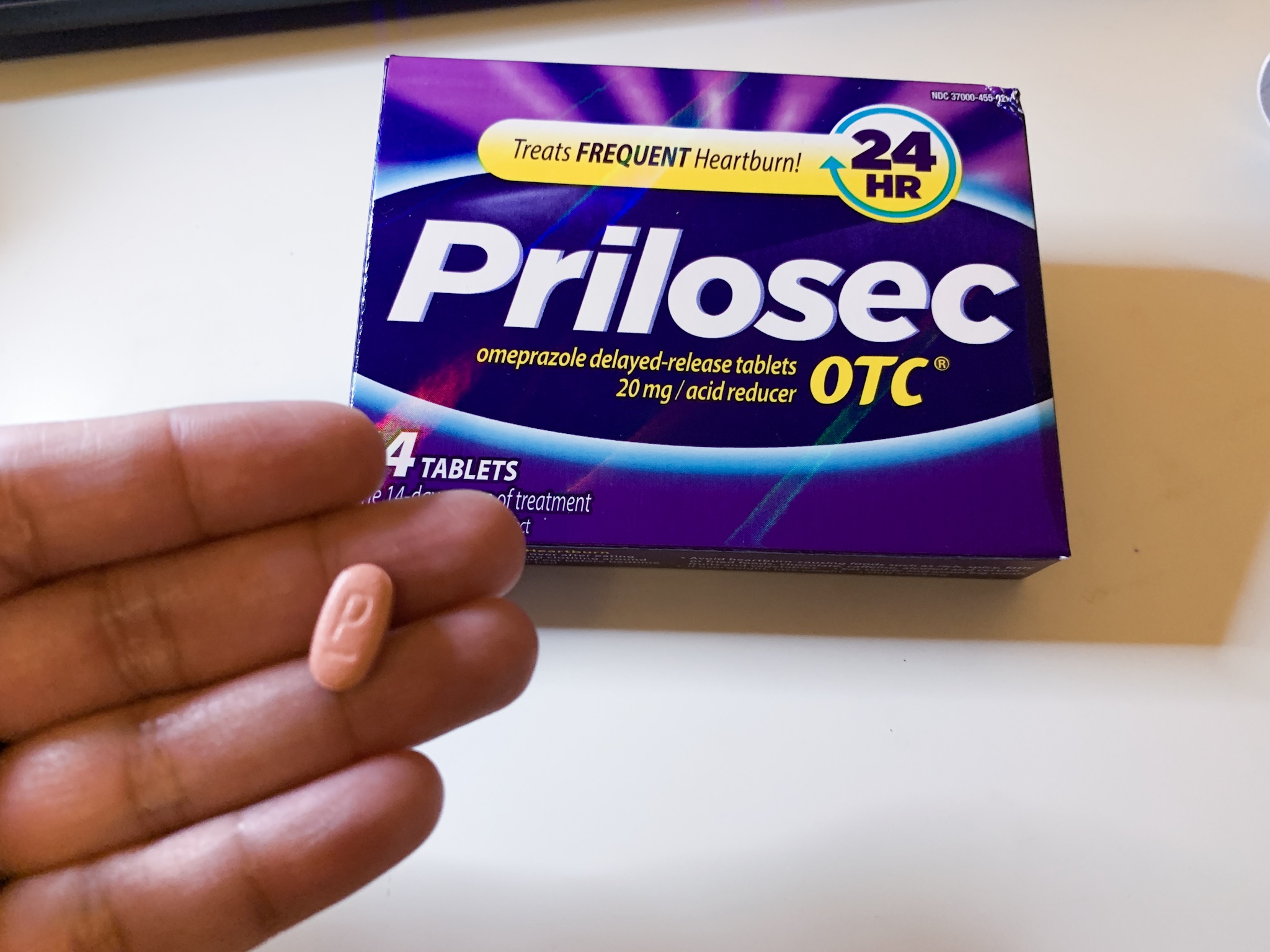 Awesome, right?! I take it in the morning for 14 days and I'm good to go for 24 hours*. No longer carrying around rolls and rolls of antacids or the odd shaped little bottles in my purse. I've got more room in my bag and less mess too. More room for the essentials of my mobile office that keep me on task.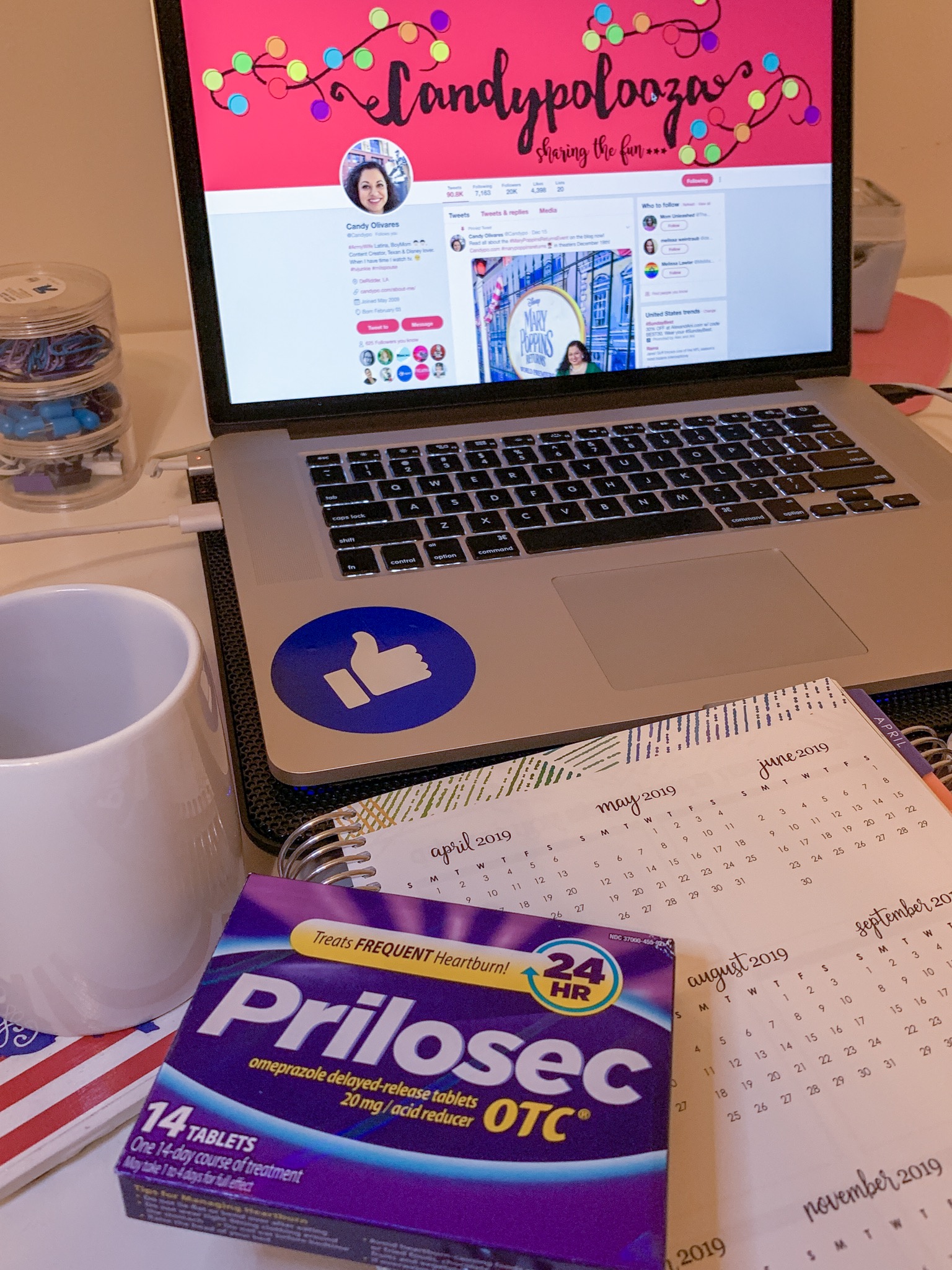 *It's possible when taking Prilosec OTC. Use as directed for 14 days to treat frequent heartburn. Not for immediate relief.
Question:
What items do you keep in your bag to keep you organized?
Cheers!
Candy