The Chase is on! If you are a fan of trivia-typed television programming, you've got to "catch" The Chase on ABC, Thursday night! It's everything you love about Jeopardy and the heart-pumping moments of Millionaire but you contestants are not just playing against themselves. They are being chased by a trivia genius that you might recognize from another favorite- Jeopardy! Thanks to ABC Publicity for the opportunity to screen this show and participate in an interview with host Sarah Haines.
The Interview
Anytime there is an opportunity to be in on an interview, I totally jump at it. Thanks again to ABC Publicity for inviting me for this awesome opportunity. It was an absolute pleasure getting to speak with Sarah Haines.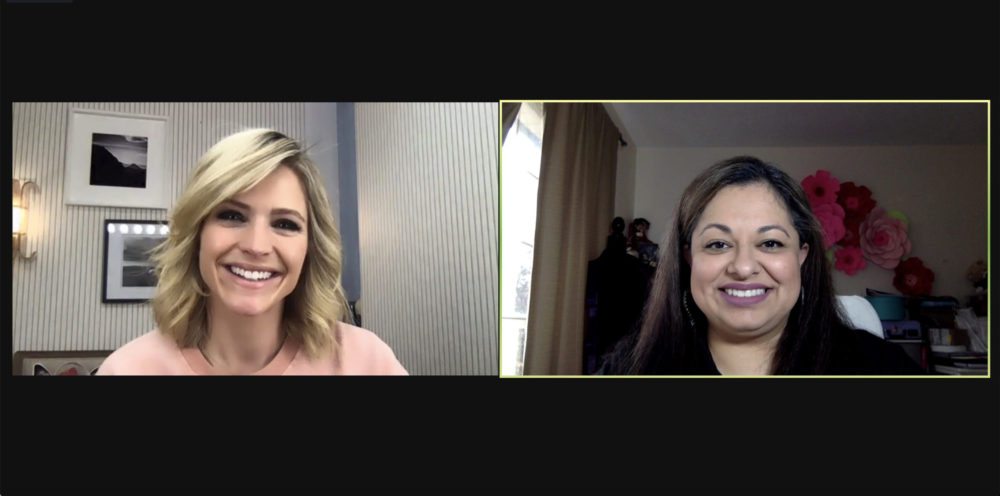 My Question
My question was about the set. If you've watched an episode you notice the set is very interactive with the questioning, it's also an integral part of it as it's the visual for viewers to see "The Chase" actually happening live before their eyes, (see what I did there?!). I asked Sarah, how much of it is just for TV or if she experienced the colors changing while on set, like we do watching it on television. If you've seen the show you'll agree that it's so exciting, it just makes your heart race with excitement.
Here's Sarah's response:
"That's a good question, I walked onto that set, again only ever watching these types of shows on TV and the executive producer his name is Vin was like wait 'til you see the lights and I was like oh cool lights, that'll be fun. I stepped on that set and literally that place like lit up.  The one thing missing was the sound you hear, when you watch it air, because they didn't always add it in person. Sometimes the Executive Producer would get in my ear and he'd be like da-da-da da-da-da and I'd pause for music. While you are filming you think this is so lame. And then when it aired, I was like Whoa!, liked that it kind of feels like the whole thing is going to launch. The color is magnificent up close.  So it's a good observation on your part, that part you could feel right there on set." 
ABOUT "THE CHASE":  "The Chase" is a heart-racing quiz show where three competitors must pit their wits and face off against the Chaser, a ruthless quiz genius determined to stop them from winning cash prizes. Each hour-long episode is a fast-paced battle of brain power, where contestants are challenged to think faster than they ever thought possible to answer up to 166 questions across all topics. "Jeopardy! The Greatest of All Time"'s James Holzhauer, Ken Jennings and Brad Rutter take turns serving as the Chaser, reuniting the three titans of trivia who last faced off in January 2020. But now they're no longer pursuing each other – they're chasing YOU!
ABOUT SARA HAINES: Sara Haines is host of ABC's newest quiz show "The Chase" and co-host of ABC's daytime talk show, "The View," where she returned to the panel for season 24 having been a co-host in 2016-2018 for seasons 20-21.
Most recently, Haines co-hosted ABC News' "GMA 3: Strahan, Sara & Keke."  Prior to her association with ABC News in 2013, Haines was part of the fourth hour of NBC's "Today," alongside Kathie Lee Gifford and Hoda Kotb, a position she held from 2009 to 2013. In 2008, she began online reporting as host of the program's entertainment video blog "Backstage Pass" interviewing countless celebrity entertainers, actors and musicians. Haines came aboard "Today" in 2002 as a production coordinator. Prior to joining NBC News, she was a member of NBC's page program. Haines graduated from Smith College in Northampton, Massachusetts, where she received a Bachelor of Arts in government. She is a native of Newton, Iowa. She currently resides in New Jersey with her husband, Max, and three young children, Alec, Sandra and Caleb.
"The Chase" airs THURSDAYS (9:00-10:00 p.m. EST) on ABC. Episodes can also be viewed the next day on demand and on Hulu.